1AERK00094-Ignition Coil
Replaces
Ignition Coil TRQ ICA61514 - 1AERK00094
1AERK00094
Specifications:
Comes as a (SET of 3)
Brand New Coil Pack
Replaces dealer part numbers: 80110-38300, 81046-83910, 81047-24010, 10472401, 10467067, 10468391, 10472401, 10477602, 10495121, 1049777, 11103646, 1103662, 1103663, 1103744, 1103745, 1103746, 8011038300, 8104683910, 8104724010
Built to strict quality control standards
Direct replacements
100% factory tested
Our electrical and electronic parts are subject to strict quality control testing. Please ensure proper diagnosis of this item before purchasing as the item cannot be returned once installed or plugged in.
Direct Fit Replacement
Guaranteed to fit and function properly for your specific application.
Optimum Performance
Meets or exceeds requirements of the vehicle. Provides the correct primary and secondary resistance, voltage output, and spark energy needed to restore original operating condition.
Premium Quality
Manufactured with quality materials to meet highest quality control standards in the industry.
Item Condition: New

Lifetime Warranty
This item is backed by a Limited Lifetime Warranty. In the event this item should fail due to manufacturing defects during intended use, we will exchange the part free of charge (excludes shipping charges) for the original purchaser.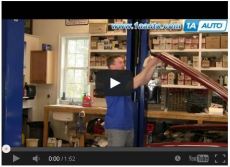 step : Removing the Ignition Coil (0:28)

Disconnect the two wires for one ignition coil
Put the rear wire aside to the rear and the front one aside to the front
Remove two 7/32 inch bolts from the ignition coil
Pull the ignition coil up and off

step : Installing the New Ignition Coil (1:26)

Carefully place the new coil onto the contacts, being sure not to bend them
Insert the two 7/32 inch bolts
Plug the wires back on in their original order
Tools needed for replacement:
Ratchets & Related

Ratchet
Socket Extensions

Sockets - SAE

7/32 Inch Socket
Vehicle Fit
| Year | Make | Model | Description |
| --- | --- | --- | --- |
| 2006-2008 | Buick | Allure | Buick Allure V6 3.8L Ignition Coil 3 Piece Set TRQ |
| 1986-1988 | Buick | Century | Buick Century V6 3.8L Ignition Coil 3 Piece Set TRQ |
| 1987-1989 | Buick | Century | Buick Century V6 2.8L Ignition Coil 3 Piece Set TRQ |
| 1989-1993 | Buick | Century | Buick Century V6 3.3L Ignition Coil 3 Piece Set TRQ |
| 1994-1999 | Buick | Century | Buick Century V6 3.1L Ignition Coil 3 Piece Set TRQ |
| 2000-2005 | Buick | Century | Buick Century V6 3.1L Ignition Coil 3 Piece Set TRQ |
| 1986 | Buick | Electra | Buick Electra V6 3.8L Ignition Coil 3 Piece Set TRQ |
| 1987 | Buick | Electra | Buick Electra V6 3.8L Ignition Coil 3 Piece Set TRQ |
| 1990 | Buick | Electra | Buick Electra Ignition Coil 3 Piece Set TRQ |
| 2005-2009 | Buick | LaCrosse | Buick LaCrosse V6 3.8L Ignition Coil 3 Piece Set TRQ |
| 1986-1989 | Buick | LeSabre | Buick LeSabre V6 3.8L Ignition Coil 3 Piece Set TRQ |
| 1990-1991 | Buick | LeSabre | Buick LeSabre V6 3.8L Ignition Coil 3 Piece Set TRQ |
| 1992-1994 | Buick | LeSabre | Buick LeSabre V6 3.8L Ignition Coil 3 Piece Set TRQ |
| 1996-2005 | Buick | LeSabre | Buick LeSabre V6 3.8L Ignition Coil 3 Piece Set TRQ |
| 2006-2008 | Buick | Lucerne | Buick Lucerne V6 3.8L Ignition Coil 3 Piece Set TRQ |
| 1991-1994 | Buick | Park Avenue | Buick Park Avenue V6 3.8L Ignition Coil 3 Piece Set TRQ |
| 1991-2005 | Buick | Park Avenue | Buick Park Avenue V6 3.8L Supercharged Ignition Coil 3 Piece Set TRQ |
| 1995-2005 | Buick | Park Avenue | Buick Park Avenue V6 3.8L Ignition Coil 3 Piece Set TRQ |
| 1990 | Buick | Reatta | Buick Reatta V6 3.8L Ignition Coil 3 Piece Set TRQ |
| 1991 | Buick | Reatta | Buick Reatta V6 3.8L Ignition Coil 3 Piece Set TRQ |
| 1988-1989 | Buick | Regal | Buick Regal V6 2.8L Ignition Coil 3 Piece Set TRQ |
| 1989-1993 | Buick | Regal | Buick Regal V6 3.1L Ignition Coil 3 Piece Set TRQ |
| 1990-1995 | Buick | Regal | Buick Regal V6 3.8L Ignition Coil 3 Piece Set TRQ |
| 1994-1997 | Buick | Regal | Buick Regal V6 3.1L Ignition Coil 3 Piece Set TRQ |
| 1996-2003 | Buick | Regal | Buick Regal V6 3.8L Ignition Coil 3 Piece Set TRQ |
| 1997-2003 | Buick | Regal | Buick Regal V6 3.8L Supercharged Ignition Coil 3 Piece Set TRQ |
| 2002-2003 | Buick | Rendezvous | Buick Rendezvous V6 3.4L Ignition Coil 3 Piece Set TRQ |
| 1986 | Buick | Riviera | Buick Riviera V6 3.8L Ignition Coil 3 Piece Set TRQ |
| 1987 | Buick | Riviera | Buick Riviera V6 3.8L Ignition Coil 3 Piece Set TRQ |
| 1990 | Buick | Riviera | Buick Riviera V6 3.8L Ignition Coil 3 Piece Set TRQ |
| 1991-1993 | Buick | Riviera | Buick Riviera V6 3.8L Ignition Coil 3 Piece Set TRQ |
| 1995-1999 | Buick | Riviera | Buick Riviera V6 3.8L Supercharged Ignition Coil 3 Piece Set TRQ |
| 1995-1997 | Buick | Riviera | Buick Riviera V6 3.8L Ignition Coil 3 Piece Set TRQ |
| 1989-1993 | Buick | Skylark | Buick Skylark V6 3.3L Supercharged Ignition Coil 3 Piece Set TRQ |
| 1994-1997 | Buick | Skylark | Buick Skylark V6 3.1L Ignition Coil 3 Piece Set TRQ |
| 1993 | Cadillac | Allante | Cadillac Allante V8 4.6L Ignition Coil 3 Piece Set TRQ |
| 1987-1988 | Cadillac | Cimarron | Cadillac Cimarron V6 2.8L Ignition Coil 3 Piece Set TRQ |
| 1987-1989 | Chevy | Beretta | Chevy Beretta V6 2.8L Ignition Coil 3 Piece Set TRQ |
| 1990-1993 | Chevy | Beretta | Chevy Beretta V6 3.1L Ignition Coil 3 Piece Set TRQ |
| 1993-1995 | Chevy | Beretta | Chevy Beretta V6 3.1L Ignition Coil 3 Piece Set TRQ |
| 1994-1996 | Chevy | Beretta | Chevy Beretta V6 3.1L Ignition Coil 3 Piece Set TRQ |
| 1993-1995 | Chevy | Camaro | Chevy Camaro V6 3.4L Ignition Coil 3 Piece Set TRQ |
| 1995-2002 | Chevy | Camaro | Chevy Camaro V6 3.8L Ignition Coil 3 Piece Set TRQ |
| 1987-1989 | Chevy | Cavalier | Chevy Cavalier V6 2.8L Ignition Coil 3 Piece Set TRQ |
| 1990-1994 | Chevy | Cavalier | Chevy Cavalier V6 3.1L Ignition Coil 3 Piece Set TRQ |
| 1987-1989 | Chevy | Celebrity | Chevy Celebrity V6 2.8L Ignition Coil 3 Piece Set TRQ |
| 1987-1989 | Chevy | Corsica | Chevy Corsica V6 2.8L Ignition Coil 3 Piece Set TRQ |
| 1990-1993 | Chevy | Corsica | Chevy Corsica V6 3.1L Ignition Coil 3 Piece Set TRQ |
| 1994-1996 | Chevy | Corsica | Chevy Corsica V6 3.1L Ignition Coil 3 Piece Set TRQ |
| 2000-2005 | Chevy | Impala | Chevy Impala V6 3.8L Ignition Coil 3 Piece Set TRQ |
| 2000-2005 | Chevy | Impala | Chevy Impala V6 3.4L Ignition Coil 3 Piece Set TRQ |
| 2004-2005 | Chevy | Impala | Chevy Impala V6 3.8L Supercharged Ignition Coil 3 Piece Set TRQ |
| 1990-1994 | Chevy | Lumina | Chevy Lumina V6 3.1L Ignition Coil 3 Piece Set TRQ |
| 1992-1997 | Chevy | Lumina | Chevy Lumina V6 3.4L Ignition Coil 3 Piece Set TRQ |
| 1995-1999 | Chevy | Lumina | Chevy Lumina V6 3.1L Ignition Coil 3 Piece Set TRQ |
| 2000-2001 | Chevy | Lumina | Chevy Lumina V6 3.1L Ignition Coil 3 Piece Set TRQ |
| 1992-1995 | Chevy | Lumina APV | Chevy Lumina APV V6 3.8L Ignition Coil 3 Piece Set TRQ |
| 1996 | Chevy | Lumina APV | Chevy Lumina APV V6 3.4L Ignition Coil 3 Piece Set TRQ |
| 1995-1997 | Chevy | Monte Carlo | Chevy Monte Carlo V6 3.4L Ignition Coil 3 Piece Set TRQ |
| 1995-1998 | Chevy | Monte Carlo | Chevy Monte Carlo V6 3.1L Ignition Coil 3 Piece Set TRQ |
| 1999-2005 | Chevy | Monte Carlo | Chevy Monte Carlo V6 3.8L Ignition Coil 3 Piece Set TRQ |
| 2000-2005 | Chevy | Monte Carlo | Chevy Monte Carlo V6 3.4L Ignition Coil 3 Piece Set TRQ |
| 2004-2005 | Chevy | Monte Carlo | Chevy Monte Carlo V6 3.8L Supercharged Ignition Coil 3 Piece Set TRQ |
| 1997-2004 | Chevy | Venture | Chevy Venture V6 3.4L Ignition Coil 3 Piece Set TRQ |
| 1994-1995 | Honda | Passport | Honda Passport V6 3.2L Ignition Coil 3 Piece Set TRQ |
| 1993-1995 | Isuzu | Rodeo | Isuzu Rodeo V6 3.2L SOHC Ignition Coil 3 Piece Set TRQ |
| 1992-1995 | Isuzu | Trooper | Isuzu Trooper Ignition Coil 3 Piece Set TRQ |
| 1992-1995 | Isuzu | Trooper | Isuzu Trooper Ignition Coil 3 Piece Set TRQ |
| 1992-1994 | Oldsmobile | 88 | Olds 88 Ignition Coil 3 Piece Set TRQ |
| 1994 | Oldsmobile | 88 | Olds 88 V6 3.8L Ignition Coil 3 Piece Set TRQ |
| 1995-1996 | Oldsmobile | 88 | Olds 88 V6 3.8L Ignition Coil 3 Piece Set TRQ |
| 1995-1996 | Oldsmobile | 88 | Olds 88 V6 3.8L Ignition Coil 3 Piece Set TRQ |
| 1995 | Oldsmobile | 88 | Olds 88 Ignition Coil 3 Piece Set TRQ |
| 1996-1999 | Oldsmobile | 88 | Olds 88 V6 3.8L Ignition Coil 3 Piece Set TRQ |
| 1999 | Oldsmobile | 88 | Olds 88 V6 3.8L Ignition Coil 3 Piece Set TRQ |
| 1986 | Oldsmobile | 98 | Olds 98 V6 3.8L Ignition Coil 3 Piece Set TRQ |
| 1992-1995 | Oldsmobile | 98 | Olds 98 V6 3.8L Supercharged Ignition Coil 3 Piece Set TRQ |
| 1992-1994 | Oldsmobile | 98 | Olds 98 V6 3.8L Ignition Coil 3 Piece Set TRQ |
| 1995-1996 | Oldsmobile | 98 | Olds 98 V6 3.8L Ignition Coil 3 Piece Set TRQ |
| 1992-1993 | Oldsmobile | Achieva | Olds Achieva V6 3.3L Ignition Coil 3 Piece Set TRQ |
| 1994-1998 | Oldsmobile | Achieva | Olds Achieva V6 3.1L Ignition Coil 3 Piece Set TRQ |
| 1999-2004 | Oldsmobile | Alero | Olds Alero V6 3.4L Ignition Coil 3 Piece Set TRQ |
| 1998-1999 | Oldsmobile | Cutlass | Olds Cutlass V6 3.1L Ignition Coil 3 Piece Set TRQ |
| 1989-1991 | Oldsmobile | Cutlass Calais | Olds Cutlass Calais Ignition Coil 3 Piece Set TRQ |
| 1989-1991 | Oldsmobile | Cutlass Calais | Olds Cutlass Calais V6 3.3L Ignition Coil 3 Piece Set TRQ |
| 1986-1988 | Oldsmobile | Cutlass Ciera | Olds Cutlass Ciera V6 3.8L Ignition Coil 3 Piece Set TRQ |
| 1986-1988 | Oldsmobile | Cutlass Ciera | Olds Cutlass Ciera V6 3.8L Ignition Coil 3 Piece Set TRQ |
| 1987-1989 | Oldsmobile | Cutlass Ciera | Olds Cutlass Ciera V6 2.8L Ignition Coil 3 Piece Set TRQ |
| 1987-1989 | Oldsmobile | Cutlass Ciera | Olds Cutlass Ciera V6 2.8L Ignition Coil 3 Piece Set TRQ |
| 1989-1993 | Oldsmobile | Cutlass Ciera | Olds Cutlass Ciera V6 3.3L Ignition Coil 3 Piece Set TRQ |
| 1989-1993 | Oldsmobile | Cutlass Ciera | Olds Cutlass Ciera V6 3.3L Ignition Coil 3 Piece Set TRQ |
| 1994-1996 | Oldsmobile | Cutlass Ciera | Olds Cutlass Ciera V6 3.1L Ignition Coil 3 Piece Set TRQ |
| 1994-1996 | Oldsmobile | Cutlass Ciera | Olds Cutlass Ciera V6 3.1L Ignition Coil 3 Piece Set TRQ |
| 1987-1988 | Oldsmobile | Cutlass Cruiser | Olds Cutlass Cruiser V6 2.8L Ignition Coil 3 Piece Set TRQ |
| 1987-1988 | Oldsmobile | Cutlass Cruiser | Olds Cutlass Cruiser V6 3.8L Ignition Coil 3 Piece Set TRQ |
| 1991-1993 | Oldsmobile | Cutlass Cruiser | Olds Cutlass Cruiser V6 3.3L Ignition Coil 3 Piece Set TRQ |
| 1994-1996 | Oldsmobile | Cutlass Cruiser | Olds Cutlass Cruiser V6 3.1L Ignition Coil 3 Piece Set TRQ |
| 1988-1989 | Oldsmobile | Cutlass Supreme FWD | Olds Cutlass Supreme V6 2.8L Ignition Coil 3 Piece Set TRQ |
| 1989-1993 | Oldsmobile | Cutlass Supreme FWD | Olds Cutlass Supreme V6 3.1L Ignition Coil 3 Piece Set TRQ |
| 1991-1996 | Oldsmobile | Cutlass Supreme FWD | Olds Cutlass Supreme V6 3.4L Ignition Coil 3 Piece Set TRQ |
| 1993-1997 | Oldsmobile | Cutlass Supreme FWD | Olds Cutlass Supreme V6 3.1L Ignition Coil 3 Piece Set TRQ |
| 1986 | Oldsmobile | Delta 88 | Olds Delta 88 V6 3.8L Ignition Coil 3 Piece Set TRQ |
| 1988 | Oldsmobile | Delta 88 | Olds Delta 88 V6 3.8L Ignition Coil 3 Piece Set TRQ |
| 1988 | Oldsmobile | Delta 88 | Olds Delta 88 V6 3.8L Ignition Coil 3 Piece Set TRQ |
| 1987 | Oldsmobile | Firenza | Olds Firenza V6 2.8L Ignition Coil 3 Piece Set TRQ |
| 1998-1999 | Oldsmobile | Intrigue | Olds Intrigue V6 3.8L Ignition Coil 3 Piece Set TRQ |
| 1997 | Oldsmobile | LSS | Olds LSS V6 3.8L Ignition Coil 3 Piece Set TRQ |
| 1997-1999 | Oldsmobile | LSS | Olds LSS V6 3.8L Supercharged Ignition Coil 3 Piece Set TRQ |
| 1992-1995 | Oldsmobile | Silhouette | Olds Silhouette V6 3.8L Ignition Coil 3 Piece Set TRQ |
| 1996-2004 | Oldsmobile | Silhouette | Olds Silhouette V6 3.4L Ignition Coil 3 Piece Set TRQ |
| 1986 | Oldsmobile | Toronado | Olds Toronado V6 3.8L Ignition Coil 3 Piece Set TRQ |
| 1991-1992 | Oldsmobile | Toronado | Olds Toronado V6 3.8L Ignition Coil 3 Piece Set TRQ |
| 1987-1989 | Pontiac | 6000 | Pontiac 6000 V6 2.8L Ignition Coil 3 Piece Set TRQ |
| 1988-1991 | Pontiac | 6000 | Pontiac 6000 V6 3.1L Ignition Coil 3 Piece Set TRQ |
| 2001-2004 | Pontiac | Aztek | Pontiac Aztek V6 3.4L Ignition Coil 3 Piece Set TRQ |
| 1987-1988 | Pontiac | Bonneville | Pontiac Bonneville V6 3.8L Ignition Coil 3 Piece Set TRQ |
| 1988 | Pontiac | Bonneville | Pontiac Bonneville V6 3.8L Ignition Coil 3 Piece Set TRQ |
| 1992-2003 | Pontiac | Bonneville | Pontiac Bonneville V6 3.8L Supercharged Ignition Coil 3 Piece Set TRQ |
| 1992-1994 | Pontiac | Bonneville | Pontiac Bonneville V6 3.8L Ignition Coil 3 Piece Set TRQ |
| 1995-2003 | Pontiac | Bonneville | Pontiac Bonneville V6 3.8L Ignition Coil 3 Piece Set TRQ |
| 1993-1995 | Pontiac | Firebird | Pontiac Firebird V6 3.4L Ignition Coil 3 Piece Set TRQ |
| 1995-2002 | Pontiac | Firebird | Pontiac Firebird V6 3.8L Ignition Coil 3 Piece Set TRQ |
| 1992-1993 | Pontiac | Grand Am | Pontiac Grand Am V6 3.3L Ignition Coil 3 Piece Set TRQ |
| 1994-1998 | Pontiac | Grand Am | Pontiac Grand Am V6 3.1L Ignition Coil 3 Piece Set TRQ |
| 1999-2004 | Pontiac | Grand Am | Pontiac Grand Am V6 3.4L Ignition Coil 3 Piece Set TRQ |
| 1988-1989 | Pontiac | Grand Prix | Pontiac Grand Prix V6 2.8L Ignition Coil 3 Piece Set TRQ |
| 1989-1990 | Pontiac | Grand Prix | Pontiac Grand Prix V6 3.1L Ignition Coil 3 Piece Set TRQ |
| 1989-1993 | Pontiac | Grand Prix | Pontiac Grand Prix V6 3.1L Ignition Coil 3 Piece Set TRQ |
| 1991-1996 | Pontiac | Grand Prix | Pontiac Grand Prix V6 3.4L Ignition Coil 3 Piece Set TRQ |
| 1994-2000 | Pontiac | Grand Prix | Pontiac Grand Prix V6 3.1L Ignition Coil 3 Piece Set TRQ |
| 1997-2003 | Pontiac | Grand Prix | Pontiac Grand Prix V6 3.8L Ignition Coil 3 Piece Set TRQ |
| 1997-2003 | Pontiac | Grand Prix | Pontiac Grand Prix V6 3.8L Ignition Coil 3 Piece Set TRQ |
| 2000-2003 | Pontiac | Grand Prix | Pontiac Grand Prix V6 3.1L Ignition Coil 3 Piece Set TRQ |
| 2004-2008 | Pontiac | Grand Prix | Pontiac Grand Prix V6 3.8L Supercharged Ignition Coil 3 Piece Set TRQ |
| 2004-2008 | Pontiac | Grand Prix | Pontiac Grand Prix V6 3.8L Ignition Coil 3 Piece Set TRQ |
| 1999-2004 | Pontiac | Montana | Pontiac Montana V6 3.4L Ignition Coil 3 Piece Set TRQ |
| 1991-1994 | Pontiac | Sunbird | Pontiac Sunbird V6 3.1L Ignition Coil 3 Piece Set TRQ |
| 1992-1995 | Pontiac | Trans Sport | Pontiac Trans Sport V6 3.8L Ignition Coil 3 Piece Set TRQ |
| 1996-1998 | Pontiac | Trans Sport | Pontiac Trans Sport V6 3.4L Ignition Coil 3 Piece Set TRQ |
Part #: 1AERK00094
Order must be placed by 4pm ET
Get it in: 2 - 4 Business Days
Want it sooner? Choose Next Day Air at Checkout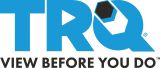 Brand #: ICA61514