1AERK00094-Ignition Coil
Replaces
Ignition Coil TRQ ICA61514 - 1AERK00094
1AERK00094
Frequently bought together
Specifications:
Comes as a (SET of 3)
Brand New Coil Pack
Replaces dealer part numbers: 80110-38300, 81046-83910, 81047-24010, 10472401, 10467067, 10468391, 10472401, 10477602, 10495121, 1049777, 11103646, 1103662, 1103663, 1103744, 1103745, 1103746, 8011038300, 8104683910, 8104724010
Built to strict quality control standards
Direct replacements
100% factory tested
Our electrical and electronic parts are subject to strict quality testing.
Parts cannot be returned after they have been installed. Contact us with any questions before installing the parts.
Direct Fit Replacement
Guaranteed to fit and function properly for your specific application.
Optimum Performance
Meets or exceeds requirements of the vehicle. Provides the correct primary and secondary resistance, voltage output, and spark energy needed to restore original operating condition.
Premium Quality
Manufactured with quality materials to meet highest quality control standards in the industry.
Item Condition: New

Lifetime Warranty
This item is backed by a Limited Lifetime Warranty. In the event this item should fail due to manufacturing defects during intended use, we will exchange the part free of charge (excludes shipping charges) for the original purchaser.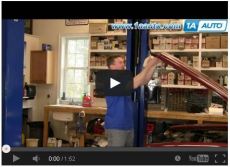 step : Removing the Ignition Coil (0:28)

Disconnect the two wires for one ignition coil
Put the rear wire aside to the rear and the front one aside to the front
Remove two 7/32 inch bolts from the ignition coil
Pull the ignition coil up and off

step : Installing the New Ignition Coil (1:26)

Carefully place the new coil onto the contacts, being sure not to bend them
Insert the two 7/32 inch bolts
Plug the wires back on in their original order
Tools needed for replacement:
Ratchets & Related

Ratchet
Socket Extensions

Sockets - SAE

7/32 Inch Socket
GREAT PRODUCT
FAST SHIPPING AND WORK AS GOOD AS FACTORY NEW. AT AN UNBELIEVABLE PRICE !!!!! WOW !!!!!!!
Great price. Quick ship
I have been ordering more of my parts from 1AAuto. You cant beat some of their pricing. These coils come in a three pack for the price of one at the big box part stores. Installation was a breeze and although I know only one was bad, I replaced all three and now I know my car has new ones. I have ordered other parts and have yet to have a problem with any of them.
Ignition coil 3 pack
The parts worked perfectly, I watched the videos for amusement purposes only, if you dont know how to do it the video was perfect! Ill order from this company again!
Outstanding parts( I highly recommend these parts )***
I received the ignition coil. And was very pleased, when I installed them. My car was so quiet and firing stronger. Thank you for caring.
Ignition Coils
Ignition Coils were a direct replacement for my OEM coils. Replaced all 3 units in less than 30 minutes. My car runs like new again! The only difference was that the replacement coils werent marked for the corresponding cylinders. I used a white marker and some clear finger nail polish and marked the coils as I replaced them just in case I needed that information in the future. Would highly recommend these replacement coils. Great price for the complete set from 1A Auto and fast shipping.
Wonderful
These made a world of difference in my cars performance. No more bogging down, rough idle, or starting issues.
Always on time. Excellent quality and variety. 1- A is my first stop shop for car parts!
Quick & satisfactory
Ive used 1a auto almost exclusively & theyve always been prompt & professional. From all coil packs, to sensors almost everything has been replaced at some point or another. I will continue to shop auto parts through 1a, as long as they remain in business.
Ignition coils and modules.
I am a 63 year old female. Because in the past month I have had to pay a mechanic 600.00 for work. I decided to attempt to replace the coils and module myself. The delivery surprised me in that I wasn't expecting it so soon. Two days later it was in my mailbox. Watching the video made it look a cinch. I did the repair and it saved me an extra $250.00 at the minimum. Thank you. UR 1A in my book.
Ignition Coil
Thanks A1 Auto. The replacement coils fit my sons 2004 Chevrolet Impala. However, idle issues still present on this vehicle. We have considered to add plugs and wire to resolve remaining issue. I will continue to recommend individual customer to your parts. Thanks again.
Great deal!
This was the best deal for someone, like me, who wanted to D.I.Y. and save a little $ while juggling the cost of driving a reliable car and maintaining its resell value
Ignition coil
I ordered the set of ignition coils for my car they arrived in a reasonable amount of time and are working fine will be buying parts that I need from 1aauto highly recommend for anyone needing parts
Fast delivery and part fits like a glove will recommend to friends and family
Another good experience from 1A Auto
I love buying my parts from 1A Auto. I first found out about them when searching on YouTube for how to do an auto repair on my car. Im so glad I found them. I have now been purchasing nearly all of my auto parts from them online. This experience has been the same as the rest. Great product, great price, fast shipping. Oh yeah and free shipping. Ive bought various products over the last year and I will be buying some more soon from them. If youre reading this and have never purchased anything from 1A Auto I dont believe youll be disappointed.
Ignition coils
They came quicker than what I expected brand new parts great price and Ill buy mostly anything I need from the same place especially replacement parts that comes in sets Better Price than by individual got my 2005 Impala running like a champ thanks 1A Auto woohoo...
A-1 is the plsce to buy your parts
Coils were top notch and cheap price. Shipping of the products couldnt be better.
Customer Q&A
Ask a question to 1A Auto customers who purchased the product
are they numbered so i know what order they are to be installed?
No they are not. I used a white paint marker to mark them out and then changed.
NO, they are not numbered.
They are not numbered. They are all identical so it doesnt matter the order they are installed.
They are not always numbered but each coil serves two cylinders which are opposed to each other in operation. For best security & accuracy, simply remix move & replace the coils one-at-a-time. This way, error is impossible. If this does not work for you, use masking tape to label each wire & number of coil serving it.
I just did one coil at a time...start to finish that way I did not get the wires mixed up. I replaced all three and I have a GM 3800 six cylinder. Have your wrenches laid out ahead of time. In my case there was one I did not use much. I dont know what kind of car you have. I had only one coil bad but replaced all three. There is a U-tube video that shows how to replace these. 1A auto has excellent parts. This made all the difference in the world the way my car runs..Good Luck
No just change one at a time so you dont get wires crossed.
NO I Pre numbered them before removing the old one. I etched and used a Sharpie to label before starting the process. Other wise all good. they are the e same so # is no big deal.
No theyre not
Francisco P
August 27, 2015
They are not numbered. It does not matter which one they replace, but you can number them for future reference if you wish. Very easily replaced!
The original coils have numbers on them so you know which plug wire goes on which coil post ..Just take note of where each plug wire unplugs off of the coil and replace the wire on the identical location ,,As far as which coil goes in which spot does not matter,,Hope this helps
Kenneth S
August 28, 2015
THey are not numbered. Do them one at a time and you will be fine. These made a huge difference in my performance. Both starting and running.
No. A coil pack is a coil pack, the ICM controls the firing order.
Nolan Z
September 1, 2015
No, but you can use a silver Sharpie to put the cylinder numbers on the coils as you replace them. Cover them with some clear finger nail polish to protect them.
Do yourself a favor and mark each coil with no 1-6 so u know where your wires go back in place BEFORE U TAKE THEM OFF!
?Does all 3 come for $39.95
Yes, the set of three would be 39.95.
How much is overnight shipping?
Thanks for your question! We do have expedited shipping available for in stock items. You can click the link in the listing and enter your zip code for a shipping quote. Thank you and please contact us with any other questions!
It should, Also highly recommend you replace the ICM ( ignition Control Module ) as well if you are changing out the coil packs. ICM is located right under the coil packs.
Lost bolt that holds coil can you order new one?
We do not sell the hardware or smaller pieces individually, only the part as shown in the image.
Peter M
December 22, 2018
| Year | Make | Model | Description |
| --- | --- | --- | --- |
| 2006-2008 | Buick | Allure | Buick Allure V6 3.8L Ignition Coil 3 Piece Set TRQ |
| 1986-1988 | Buick | Century | Buick Century V6 3.8L Ignition Coil 3 Piece Set TRQ |
| 1987-1989 | Buick | Century | Buick Century V6 2.8L Ignition Coil 3 Piece Set TRQ |
| 1989-1993 | Buick | Century | Buick Century V6 3.3L Ignition Coil 3 Piece Set TRQ |
| 1994-1999 | Buick | Century | Buick Century V6 3.1L Ignition Coil 3 Piece Set TRQ |
| 2000-2005 | Buick | Century | Buick Century V6 3.1L Ignition Coil 3 Piece Set TRQ |
| 1986 | Buick | Electra | Buick Electra V6 3.8L Ignition Coil 3 Piece Set TRQ |
| 1987 | Buick | Electra | Buick Electra V6 3.8L Ignition Coil 3 Piece Set TRQ |
| 1990 | Buick | Electra | Buick Electra Ignition Coil 3 Piece Set TRQ |
| 2005-2009 | Buick | LaCrosse | Buick LaCrosse V6 3.8L Ignition Coil 3 Piece Set TRQ |
| 1986-1989 | Buick | LeSabre | Buick LeSabre V6 3.8L Ignition Coil 3 Piece Set TRQ |
| 1990-1991 | Buick | LeSabre | Buick LeSabre V6 3.8L Ignition Coil 3 Piece Set TRQ |
| 1992-1994 | Buick | LeSabre | Buick LeSabre V6 3.8L Ignition Coil 3 Piece Set TRQ |
| 1996-2005 | Buick | LeSabre | Buick LeSabre V6 3.8L Ignition Coil 3 Piece Set TRQ |
| 2006-2008 | Buick | Lucerne | Buick Lucerne V6 3.8L Ignition Coil 3 Piece Set TRQ |
| 1991-1994 | Buick | Park Avenue | Buick Park Avenue V6 3.8L Ignition Coil 3 Piece Set TRQ |
| 1991-2005 | Buick | Park Avenue | Buick Park Avenue V6 3.8L Supercharged Ignition Coil 3 Piece Set TRQ |
| 1995-2005 | Buick | Park Avenue | Buick Park Avenue V6 3.8L Ignition Coil 3 Piece Set TRQ |
| 1990 | Buick | Reatta | Buick Reatta V6 3.8L Ignition Coil 3 Piece Set TRQ |
| 1991 | Buick | Reatta | Buick Reatta V6 3.8L Ignition Coil 3 Piece Set TRQ |
| 1988-1989 | Buick | Regal | Buick Regal V6 2.8L Ignition Coil 3 Piece Set TRQ |
| 1989-1993 | Buick | Regal | Buick Regal V6 3.1L Ignition Coil 3 Piece Set TRQ |
| 1990-1995 | Buick | Regal | Buick Regal V6 3.8L Ignition Coil 3 Piece Set TRQ |
| 1994-1997 | Buick | Regal | Buick Regal V6 3.1L Ignition Coil 3 Piece Set TRQ |
| 1996-2003 | Buick | Regal | Buick Regal V6 3.8L Ignition Coil 3 Piece Set TRQ |
| 1997-2003 | Buick | Regal | Buick Regal V6 3.8L Supercharged Ignition Coil 3 Piece Set TRQ |
| 2002-2003 | Buick | Rendezvous | Buick Rendezvous V6 3.4L Ignition Coil 3 Piece Set TRQ |
| 1986 | Buick | Riviera | Buick Riviera V6 3.8L Ignition Coil 3 Piece Set TRQ |
| 1987 | Buick | Riviera | Buick Riviera V6 3.8L Ignition Coil 3 Piece Set TRQ |
| 1990 | Buick | Riviera | Buick Riviera V6 3.8L Ignition Coil 3 Piece Set TRQ |
| 1991-1993 | Buick | Riviera | Buick Riviera V6 3.8L Ignition Coil 3 Piece Set TRQ |
| 1995-1999 | Buick | Riviera | Buick Riviera V6 3.8L Supercharged Ignition Coil 3 Piece Set TRQ |
| 1995-1997 | Buick | Riviera | Buick Riviera V6 3.8L Ignition Coil 3 Piece Set TRQ |
| 1989-1993 | Buick | Skylark | Buick Skylark V6 3.3L Supercharged Ignition Coil 3 Piece Set TRQ |
| 1994-1997 | Buick | Skylark | Buick Skylark V6 3.1L Ignition Coil 3 Piece Set TRQ |
| 1993 | Cadillac | Allante | Cadillac Allante V8 4.6L Ignition Coil 3 Piece Set TRQ |
| 1987-1988 | Cadillac | Cimarron | Cadillac Cimarron V6 2.8L Ignition Coil 3 Piece Set TRQ |
| 1987-1989 | Chevy | Beretta | Chevy Beretta V6 2.8L Ignition Coil 3 Piece Set TRQ |
| 1990-1993 | Chevy | Beretta | Chevy Beretta V6 3.1L Ignition Coil 3 Piece Set TRQ |
| 1993-1995 | Chevy | Beretta | Chevy Beretta V6 3.1L Ignition Coil 3 Piece Set TRQ |
| 1994-1996 | Chevy | Beretta | Chevy Beretta V6 3.1L Ignition Coil 3 Piece Set TRQ |
| 1993-1995 | Chevy | Camaro | Chevy Camaro V6 3.4L Ignition Coil 3 Piece Set TRQ |
| 1995-2002 | Chevy | Camaro | Chevy Camaro V6 3.8L Ignition Coil 3 Piece Set TRQ |
| 1987-1989 | Chevy | Cavalier | Chevy Cavalier V6 2.8L Ignition Coil 3 Piece Set TRQ |
| 1990-1994 | Chevy | Cavalier | Chevy Cavalier V6 3.1L Ignition Coil 3 Piece Set TRQ |
| 1987-1989 | Chevy | Celebrity | Chevy Celebrity V6 2.8L Ignition Coil 3 Piece Set TRQ |
| 1987-1989 | Chevy | Corsica | Chevy Corsica V6 2.8L Ignition Coil 3 Piece Set TRQ |
| 1990-1993 | Chevy | Corsica | Chevy Corsica V6 3.1L Ignition Coil 3 Piece Set TRQ |
| 1994-1996 | Chevy | Corsica | Chevy Corsica V6 3.1L Ignition Coil 3 Piece Set TRQ |
| 2000-2005 | Chevy | Impala | Chevy Impala V6 3.8L Ignition Coil 3 Piece Set TRQ |
| 2000-2005 | Chevy | Impala | Chevy Impala V6 3.4L Ignition Coil 3 Piece Set TRQ |
| 2004-2005 | Chevy | Impala | Chevy Impala V6 3.8L Supercharged Ignition Coil 3 Piece Set TRQ |
| 1990-1994 | Chevy | Lumina | Chevy Lumina V6 3.1L Ignition Coil 3 Piece Set TRQ |
| 1992-1997 | Chevy | Lumina | Chevy Lumina V6 3.4L Ignition Coil 3 Piece Set TRQ |
| 1995-1999 | Chevy | Lumina | Chevy Lumina V6 3.1L Ignition Coil 3 Piece Set TRQ |
| 2000-2001 | Chevy | Lumina | Chevy Lumina V6 3.1L Ignition Coil 3 Piece Set TRQ |
| 1992-1995 | Chevy | Lumina APV | Chevy Lumina APV V6 3.8L Ignition Coil 3 Piece Set TRQ |
| 1996 | Chevy | Lumina APV | Chevy Lumina APV V6 3.4L Ignition Coil 3 Piece Set TRQ |
| 1995-1997 | Chevy | Monte Carlo | Chevy Monte Carlo V6 3.4L Ignition Coil 3 Piece Set TRQ |
| 1995-1998 | Chevy | Monte Carlo | Chevy Monte Carlo V6 3.1L Ignition Coil 3 Piece Set TRQ |
| 1999-2005 | Chevy | Monte Carlo | Chevy Monte Carlo V6 3.8L Ignition Coil 3 Piece Set TRQ |
| 2000-2005 | Chevy | Monte Carlo | Chevy Monte Carlo V6 3.4L Ignition Coil 3 Piece Set TRQ |
| 2004-2005 | Chevy | Monte Carlo | Chevy Monte Carlo V6 3.8L Supercharged Ignition Coil 3 Piece Set TRQ |
| 1997-2004 | Chevy | Venture | Chevy Venture V6 3.4L Ignition Coil 3 Piece Set TRQ |
| 1994-1995 | Honda | Passport | Honda Passport V6 3.2L Ignition Coil 3 Piece Set TRQ |
| 1993-1995 | Isuzu | Rodeo | Isuzu Rodeo V6 3.2L SOHC Ignition Coil 3 Piece Set TRQ |
| 1992-1995 | Isuzu | Trooper | Isuzu Trooper Ignition Coil 3 Piece Set TRQ |
| 1992-1995 | Isuzu | Trooper | Isuzu Trooper Ignition Coil 3 Piece Set TRQ |
| 1992-1994 | Oldsmobile | 88 | Olds 88 Ignition Coil 3 Piece Set TRQ |
| 1994 | Oldsmobile | 88 | Olds 88 V6 3.8L Ignition Coil 3 Piece Set TRQ |
| 1995-1996 | Oldsmobile | 88 | Olds 88 V6 3.8L Ignition Coil 3 Piece Set TRQ |
| 1995-1996 | Oldsmobile | 88 | Olds 88 V6 3.8L Ignition Coil 3 Piece Set TRQ |
| 1995 | Oldsmobile | 88 | Olds 88 Ignition Coil 3 Piece Set TRQ |
| 1996-1999 | Oldsmobile | 88 | Olds 88 V6 3.8L Ignition Coil 3 Piece Set TRQ |
| 1999 | Oldsmobile | 88 | Olds 88 V6 3.8L Ignition Coil 3 Piece Set TRQ |
| 1986 | Oldsmobile | 98 | Olds 98 V6 3.8L Ignition Coil 3 Piece Set TRQ |
| 1992-1995 | Oldsmobile | 98 | Olds 98 V6 3.8L Supercharged Ignition Coil 3 Piece Set TRQ |
| 1992-1994 | Oldsmobile | 98 | Olds 98 V6 3.8L Ignition Coil 3 Piece Set TRQ |
| 1995-1996 | Oldsmobile | 98 | Olds 98 V6 3.8L Ignition Coil 3 Piece Set TRQ |
| 1992-1993 | Oldsmobile | Achieva | Olds Achieva V6 3.3L Ignition Coil 3 Piece Set TRQ |
| 1994-1998 | Oldsmobile | Achieva | Olds Achieva V6 3.1L Ignition Coil 3 Piece Set TRQ |
| 1999-2004 | Oldsmobile | Alero | Olds Alero V6 3.4L Ignition Coil 3 Piece Set TRQ |
| 1998-1999 | Oldsmobile | Cutlass | Olds Cutlass V6 3.1L Ignition Coil 3 Piece Set TRQ |
| 1989-1991 | Oldsmobile | Cutlass Calais | Olds Cutlass Calais Ignition Coil 3 Piece Set TRQ |
| 1989-1991 | Oldsmobile | Cutlass Calais | Olds Cutlass Calais V6 3.3L Ignition Coil 3 Piece Set TRQ |
| 1986-1988 | Oldsmobile | Cutlass Ciera | Olds Cutlass Ciera V6 3.8L Ignition Coil 3 Piece Set TRQ |
| 1986-1988 | Oldsmobile | Cutlass Ciera | Olds Cutlass Ciera V6 3.8L Ignition Coil 3 Piece Set TRQ |
| 1987-1989 | Oldsmobile | Cutlass Ciera | Olds Cutlass Ciera V6 2.8L Ignition Coil 3 Piece Set TRQ |
| 1987-1989 | Oldsmobile | Cutlass Ciera | Olds Cutlass Ciera V6 2.8L Ignition Coil 3 Piece Set TRQ |
| 1989-1993 | Oldsmobile | Cutlass Ciera | Olds Cutlass Ciera V6 3.3L Ignition Coil 3 Piece Set TRQ |
| 1989-1993 | Oldsmobile | Cutlass Ciera | Olds Cutlass Ciera V6 3.3L Ignition Coil 3 Piece Set TRQ |
| 1994-1996 | Oldsmobile | Cutlass Ciera | Olds Cutlass Ciera V6 3.1L Ignition Coil 3 Piece Set TRQ |
| 1994-1996 | Oldsmobile | Cutlass Ciera | Olds Cutlass Ciera V6 3.1L Ignition Coil 3 Piece Set TRQ |
| 1987-1988 | Oldsmobile | Cutlass Cruiser | Olds Cutlass Cruiser V6 2.8L Ignition Coil 3 Piece Set TRQ |
| 1987-1988 | Oldsmobile | Cutlass Cruiser | Olds Cutlass Cruiser V6 3.8L Ignition Coil 3 Piece Set TRQ |
| 1991-1993 | Oldsmobile | Cutlass Cruiser | Olds Cutlass Cruiser V6 3.3L Ignition Coil 3 Piece Set TRQ |
| 1994-1996 | Oldsmobile | Cutlass Cruiser | Olds Cutlass Cruiser V6 3.1L Ignition Coil 3 Piece Set TRQ |
| 1988-1989 | Oldsmobile | Cutlass Supreme | Olds Cutlass Supreme V6 2.8L Ignition Coil 3 Piece Set TRQ |
| 1989-1993 | Oldsmobile | Cutlass Supreme | Olds Cutlass Supreme V6 3.1L Ignition Coil 3 Piece Set TRQ |
| 1991-1996 | Oldsmobile | Cutlass Supreme | Olds Cutlass Supreme V6 3.4L Ignition Coil 3 Piece Set TRQ |
| 1993-1997 | Oldsmobile | Cutlass Supreme | Olds Cutlass Supreme V6 3.1L Ignition Coil 3 Piece Set TRQ |
| 1986 | Oldsmobile | Delta 88 | Olds Delta 88 V6 3.8L Ignition Coil 3 Piece Set TRQ |
| 1988 | Oldsmobile | Delta 88 | Olds Delta 88 V6 3.8L Ignition Coil 3 Piece Set TRQ |
| 1988 | Oldsmobile | Delta 88 | Olds Delta 88 V6 3.8L Ignition Coil 3 Piece Set TRQ |
| 1987 | Oldsmobile | Firenza | Olds Firenza V6 2.8L Ignition Coil 3 Piece Set TRQ |
| 1998-1999 | Oldsmobile | Intrigue | Olds Intrigue V6 3.8L Ignition Coil 3 Piece Set TRQ |
| 1997 | Oldsmobile | LSS | Olds LSS V6 3.8L Ignition Coil 3 Piece Set TRQ |
| 1997-1999 | Oldsmobile | LSS | Olds LSS V6 3.8L Supercharged Ignition Coil 3 Piece Set TRQ |
| 1992-1995 | Oldsmobile | Silhouette | Olds Silhouette V6 3.8L Ignition Coil 3 Piece Set TRQ |
| 1996-2004 | Oldsmobile | Silhouette | Olds Silhouette V6 3.4L Ignition Coil 3 Piece Set TRQ |
| 1986 | Oldsmobile | Toronado | Olds Toronado V6 3.8L Ignition Coil 3 Piece Set TRQ |
| 1991-1992 | Oldsmobile | Toronado | Olds Toronado V6 3.8L Ignition Coil 3 Piece Set TRQ |
| 1987-1989 | Pontiac | 6000 | Pontiac 6000 V6 2.8L Ignition Coil 3 Piece Set TRQ |
| 1988-1991 | Pontiac | 6000 | Pontiac 6000 V6 3.1L Ignition Coil 3 Piece Set TRQ |
| 2001-2004 | Pontiac | Aztek | Pontiac Aztek V6 3.4L Ignition Coil 3 Piece Set TRQ |
| 1987-1988 | Pontiac | Bonneville | Pontiac Bonneville V6 3.8L Ignition Coil 3 Piece Set TRQ |
| 1988 | Pontiac | Bonneville | Pontiac Bonneville V6 3.8L Ignition Coil 3 Piece Set TRQ |
| 1992-2003 | Pontiac | Bonneville | Pontiac Bonneville V6 3.8L Supercharged Ignition Coil 3 Piece Set TRQ |
| 1992-1994 | Pontiac | Bonneville | Pontiac Bonneville V6 3.8L Ignition Coil 3 Piece Set TRQ |
| 1995-2003 | Pontiac | Bonneville | Pontiac Bonneville V6 3.8L Ignition Coil 3 Piece Set TRQ |
| 1993-1995 | Pontiac | Firebird | Pontiac Firebird V6 3.4L Ignition Coil 3 Piece Set TRQ |
| 1995-2002 | Pontiac | Firebird | Pontiac Firebird V6 3.8L Ignition Coil 3 Piece Set TRQ |
| 1992-1993 | Pontiac | Grand Am | Pontiac Grand Am V6 3.3L Ignition Coil 3 Piece Set TRQ |
| 1994-1998 | Pontiac | Grand Am | Pontiac Grand Am V6 3.1L Ignition Coil 3 Piece Set TRQ |
| 1999-2004 | Pontiac | Grand Am | Pontiac Grand Am V6 3.4L Ignition Coil 3 Piece Set TRQ |
| 1988-1989 | Pontiac | Grand Prix | Pontiac Grand Prix V6 2.8L Ignition Coil 3 Piece Set TRQ |
| 1989-1990 | Pontiac | Grand Prix | Pontiac Grand Prix V6 3.1L Ignition Coil 3 Piece Set TRQ |
| 1989-1993 | Pontiac | Grand Prix | Pontiac Grand Prix V6 3.1L Ignition Coil 3 Piece Set TRQ |
| 1991-1996 | Pontiac | Grand Prix | Pontiac Grand Prix V6 3.4L Ignition Coil 3 Piece Set TRQ |
| 1994-2000 | Pontiac | Grand Prix | Pontiac Grand Prix V6 3.1L Ignition Coil 3 Piece Set TRQ |
| 1997-2003 | Pontiac | Grand Prix | Pontiac Grand Prix V6 3.8L Ignition Coil 3 Piece Set TRQ |
| 1997-2003 | Pontiac | Grand Prix | Pontiac Grand Prix V6 3.8L Ignition Coil 3 Piece Set TRQ |
| 2000-2003 | Pontiac | Grand Prix | Pontiac Grand Prix V6 3.1L Ignition Coil 3 Piece Set TRQ |
| 2004-2008 | Pontiac | Grand Prix | Pontiac Grand Prix V6 3.8L Supercharged Ignition Coil 3 Piece Set TRQ |
| 2004-2008 | Pontiac | Grand Prix | Pontiac Grand Prix V6 3.8L Ignition Coil 3 Piece Set TRQ |
| 1999-2004 | Pontiac | Montana | Pontiac Montana V6 3.4L Ignition Coil 3 Piece Set TRQ |
| 1991-1994 | Pontiac | Sunbird | Pontiac Sunbird V6 3.1L Ignition Coil 3 Piece Set TRQ |
| 1992-1995 | Pontiac | Trans Sport | Pontiac Trans Sport V6 3.8L Ignition Coil 3 Piece Set TRQ |
| 1996-1998 | Pontiac | Trans Sport | Pontiac Trans Sport V6 3.4L Ignition Coil 3 Piece Set TRQ |
Part #: 1AERK00094
Order must be placed by 4pm ET
Get it in: 2 - 4 Business Days
Want it sooner? Choose Next Day Air at Checkout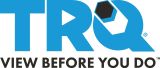 Brand #: ICA61514