WEISC00002-Idle Air Control Valve
Replaces
Idle Air Control Valve Wells Vehicle Electronics AC305 - WEISC00002
WEISC00002
WELLS IDLE AIR CONTROL VALVE: AC305
The idle air control valve in your vehicle controls engine idle speed by allowing for air to bypass the throttle plate. Symptoms of a failing idle air control valve include stalling, stumbling, high or increasing idle speeds.
Specifications:
Brand New Wells Idle Air Control Valve
Direct Fit
Built to strict quality control standards
Replaces dealer part number: 17119277

Number of Electrical Connectors: 1
Number of Terminals; 4
This replacement valve is just what you need to keep your vehicle running great!
Returns Note:
Our electrical and electronic parts are subject to strict quality control testing. Once the item has been installed or plugged in, it is no longer eligible for a refund. The item may be eligible for replacement, only if it is found to have a manufacturing defect. Before purchasing, please ensure proper diagnosis of the failed original part is performed.
Lifetime Warranty
This item is backed by a Limited Lifetime Warranty. In the event this item should fail due to manufacturing defects during intended use, we will exchange the part free of charge (excludes shipping charges) for the original purchaser.
Vehicle Fit
| Year | Make | Model | Description |
| --- | --- | --- | --- |
| 1992-1993 | Dodge | D150 Truck | Dodge D150 Truck Idle Air Control Valve V6 3.9L (8th Vin Digit X) Wells Vehicle Electronics AC305 |
| 1992-1993 | Dodge | D150 Truck | Dodge D150 Truck Idle Air Control Valve V8 5.2L (8th Vin Digit Y) Wells Vehicle Electronics AC305 |
| 1993 | Dodge | D150 Truck | Dodge D150 Truck Idle Air Control Valve V8 5.9L (8th Vin Digit Z) Wells Vehicle Electronics AC305 |
| 1992-1993 | Dodge | D250 Truck | Dodge D250 Truck Idle Air Control Valve V8 5.9L (8th Vin Digit Z) Wells Vehicle Electronics AC305 |
| 1992-1993 | Dodge | D250 Truck | Dodge D250 Truck Idle Air Control Valve V6 3.9L (8th Vin Digit X) Wells Vehicle Electronics AC305 |
| 1992-1993 | Dodge | D250 Truck | Dodge D250 Truck Idle Air Control Valve V8 5.2L (8th Vin Digit Y) Wells Vehicle Electronics AC305 |
| 1993 | Dodge | D250 Truck | Dodge D250 Truck Idle Air Control Valve V8 5.9L (8th Vin Digit 5) Wells Vehicle Electronics AC305 |
| 1992-1993 | Dodge | D350 Truck | Dodge D350 Truck Idle Air Control Valve V8 5.9L (8th Vin Digit Z) Wells Vehicle Electronics AC305 |
| 1992-1993 | Dodge | D350 Truck | Dodge D350 Truck Idle Air Control Valve V8 5.9L (8th Vin Digit 5) Wells Vehicle Electronics AC305 |
| 1992-2003 | Dodge | Dakota | Dodge Dakota Idle Air Control Valve V6 3.9L (8th Vin Digit X) Wells Vehicle Electronics AC305 |
| 1992-1999 | Dodge | Dakota | Dodge Dakota Idle Air Control Valve V8 5.2L (8th Vin Digit Y) Wells Vehicle Electronics AC305 |
| 1999-2003 | Dodge | Dakota | Dodge Dakota Idle Air Control Valve V8 5.9L (8th Vin Digit Z) Wells Vehicle Electronics AC305 |
| 1998-2003 | Dodge | Durango | Dodge Durango Idle Air Control Valve V8 5.9L (8th Vin Digit Z) Wells Vehicle Electronics AC305 |
| 1998-2000 | Dodge | Durango | Dodge Durango Idle Air Control Valve V8 5.2L (8th Vin Digit Y) Wells Vehicle Electronics AC305 |
| 1999 | Dodge | Durango | Dodge Durango Idle Air Control Valve V6 3.9L (8th Vin Digit X) Wells Vehicle Electronics AC305 |
| 1994-2001 | Dodge | Ram 1500 Truck | Dodge Ram 1500 Truck Idle Air Control Valve V6 3.9L (8th Vin Digit X) Wells Vehicle Electronics AC305 |
| 1994-2001 | Dodge | Ram 1500 Truck | Dodge Ram 1500 Truck Idle Air Control Valve V8 5.2L (8th Vin Digit Y) Wells Vehicle Electronics AC305 |
| 1994-2003 | Dodge | Ram 1500 Truck | Dodge Ram 1500 Truck Idle Air Control Valve V8 5.9L (8th Vin Digit Z) Wells Vehicle Electronics AC305 |
| 1994-1996 | Dodge | Ram 2500 Truck | Dodge Ram 2500 Truck Idle Air Control Valve V8 5.2L (8th Vin Digit Y) Wells Vehicle Electronics AC305 |
| 1994-2002 | Dodge | Ram 2500 Truck | Dodge Ram 2500 Truck Idle Air Control Valve V8 5.9L (8th Vin Digit Z) Wells Vehicle Electronics AC305 |
| 1995 | Dodge | Ram 2500 Truck | Dodge Ram 2500 Truck Idle Air Control Valve L6 5.9L Turbo Diesel (8th Vin Digit 6) Wells Vehicle Electronics AC305 |
| 1996-1999 | Dodge | Ram 2500 Truck | Dodge Ram 2500 Truck Idle Air Control Valve V10 8.0L (8th Vin Digit W) Wells Vehicle Electronics AC305 |
| 1994-2002 | Dodge | Ram 3500 Truck | Dodge Ram 3500 Truck Idle Air Control Valve V8 5.9L (8th Vin Digit 5) Wells Vehicle Electronics AC305 |
| 1996-1999 | Dodge | Ram 3500 Truck | Dodge Ram 3500 Truck Idle Air Control Valve V10 8.0L (8th Vin Digit W) Wells Vehicle Electronics AC305 |
| 1997-2002 | Dodge | Ram 3500 Truck | Dodge Ram 3500 Truck Idle Air Control Valve V8 5.9L (8th Vin Digit Z) Wells Vehicle Electronics AC305 |
| 1992-1993 | Dodge | Ramcharger | Dodge Ramcharger Idle Air Control Valve V8 5.9L (8th Vin Digit Z) Wells Vehicle Electronics AC305 |
| 1992-1993 | Dodge | Ramcharger | Dodge Ramcharger Idle Air Control Valve V8 5.2L (8th Vin Digit Y) Wells Vehicle Electronics AC305 |
| 1992-1994 | Dodge | Van - Full Size | Dodge Van B350 Idle Air Control Valve V8 5.9L (8th Vin Digit Z) Wells Vehicle Electronics AC305 |
| 1992-1994 | Dodge | Van - Full Size | Dodge Van B250 Idle Air Control Valve V6 3.9L (8th Vin Digit X) Wells Vehicle Electronics AC305 |
| 1992-1994 | Dodge | Van - Full Size | Dodge Van B250 Idle Air Control Valve V8 5.9L (8th Vin Digit Z) Wells Vehicle Electronics AC305 |
| 1992-1994 | Dodge | Van - Full Size | Dodge Van Idle Air Control Valve V8 5.2L (8th Vin Digit Y) Wells Vehicle Electronics AC305 |
| 1992-1994 | Dodge | Van - Full Size | Dodge Van B150 Idle Air Control Valve V6 3.9L (8th Vin Digit X) Wells Vehicle Electronics AC305 |
| 1994 | Dodge | Van - Full Size | Dodge Van B350 Idle Air Control Valve V8 5.2L (8th Vin Digit T) Wells Vehicle Electronics AC305 |
| 1994 | Dodge | Van - Full Size | Dodge Van B250 Idle Air Control Valve V8 5.2L (8th Vin Digit T) Wells Vehicle Electronics AC305 |
| 1995-1998 | Dodge | Van - Full Size | Dodge Van B3500 Idle Air Control Valve V8 5.9L (8th Vin Digit Z) Wells Vehicle Electronics AC305 |
| 1995-1996 | Dodge | Van - Full Size | Dodge Van B3500 Idle Air Control Valve V8 5.2L (8th Vin Digit T) Wells Vehicle Electronics AC305 |
| 1995-1997 | Dodge | Van - Full Size | Dodge Van B2500 Idle Air Control Valve V6 3.9L (8th Vin Digit X) Wells Vehicle Electronics AC305 |
| 1995-1996 | Dodge | Van - Full Size | Dodge Van B2500 Idle Air Control Valve V8 5.2L (8th Vin Digit T) Wells Vehicle Electronics AC305 |
| 1995-1998 | Dodge | Van - Full Size | Dodge Van B2500 Idle Air Control Valve V8 5.9L (8th Vin Digit Z) Wells Vehicle Electronics AC305 |
| 1995-1998 | Dodge | Van - Full Size | Dodge Van B1500 Idle Air Control Valve V6 3.9L (8th Vin Digit X) Wells Vehicle Electronics AC305 |
| 1995-1998 | Dodge | Van - Full Size | Dodge Van Idle Air Control Valve V8 5.2L (8th Vin Digit Y) Wells Vehicle Electronics AC305 |
| 1998 | Dodge | Van - Full Size | Dodge Van B1500 Idle Air Control Valve V8 5.9L (8th Vin Digit Z) Wells Vehicle Electronics AC305 |
| 1999-2003 | Dodge | Van - Full Size | Dodge Van Idle Air Control Valve V8 5.2L (8th Vin Digit Y) Wells Vehicle Electronics AC305 |
| 1999-2003 | Dodge | Van - Full Size | Dodge Van Idle Air Control Valve V8 5.9L (8th Vin Digit Z) Wells Vehicle Electronics AC305 |
| 1999-2003 | Dodge | Van - Full Size | Dodge Van 1500 Idle Air Control Valve V6 3.9L (8th Vin Digit X) Wells Vehicle Electronics AC305 |
| 2000-2003 | Dodge | Van - Full Size | Dodge Van 2500 Idle Air Control Valve V8 5.2L (8th Vin Digit T) Wells Vehicle Electronics AC305 |
| 2000-2003 | Dodge | Van - Full Size | Dodge Van 3500 Idle Air Control Valve V8 5.2L (8th Vin Digit T) Wells Vehicle Electronics AC305 |
| 1992-1993 | Dodge | W150 Truck | Dodge W150 Truck Idle Air Control Valve V6 3.9L (8th Vin Digit X) Wells Vehicle Electronics AC305 |
| 1992-1993 | Dodge | W150 Truck | Dodge W150 Truck Idle Air Control Valve V8 5.2L (8th Vin Digit Y) Wells Vehicle Electronics AC305 |
| 1993 | Dodge | W150 Truck | Dodge W150 Truck Idle Air Control Valve V8 5.9L (8th Vin Digit Z) Wells Vehicle Electronics AC305 |
| 1992-1993 | Dodge | W250 Truck | Dodge W250 Truck Idle Air Control Valve V8 5.2L (8th Vin Digit Y) Wells Vehicle Electronics AC305 |
| 1992-1993 | Dodge | W250 Truck | Dodge W250 Truck Idle Air Control Valve V8 5.9L (8th Vin Digit Z) Wells Vehicle Electronics AC305 |
| 1993 | Dodge | W250 Truck | Dodge W250 Truck Idle Air Control Valve V8 5.9L (8th Vin Digit 5) Wells Vehicle Electronics AC305 |
| 1992-1993 | Dodge | W350 Truck | Dodge W350 Truck Idle Air Control Valve V8 5.9L (8th Vin Digit 5) Wells Vehicle Electronics AC305 |
| 1992-1993 | Dodge | W350 Truck | Dodge W350 Truck Idle Air Control Valve V8 5.9L (8th Vin Digit Z) Wells Vehicle Electronics AC305 |
| 1993-1998 | Jeep | Grand Cherokee | Jeep Grand Cherokee Idle Air Control Valve V8 5.2L (8th Vin Digit Y) Wells Vehicle Electronics AC305 |
| 1998 | Jeep | Grand Cherokee | Jeep Grand Cherokee Idle Air Control Valve V8 5.9L (8th Vin Digit Z) Wells Vehicle Electronics AC305 |
| 1993 | Jeep | Grand Wagoneer | Jeep Grand Wagoneer Idle Air Control Valve V8 5.2L (8th Vin Digit Y) Wells Vehicle Electronics AC305 |
This part replaces:
Wells Vehicle Electronics AC305
OE # 17119277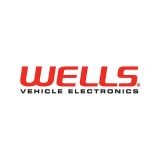 Brand #: AC305