1AFPU00344-Electric Fuel Pump
Replaces
Electric Fuel Pump TRQ FPA62097 - 1AFPU00344
1AFPU00344
Specifications:
Mounts in the tank
Direct replacement
Built to strict quality control standards
Returns Note:
Our electrical and electronic parts are subject to strict quality control testing. Once the item has been installed or plugged in, it is no longer eligible for a refund. The item may be eligible for replacement, only if it is found to have a manufacturing defect. Before purchasing, please ensure proper diagnosis of the failed original part is performed.
Lifetime Warranty
This item is backed by a Limited Lifetime Warranty. In the event this item should fail due to manufacturing defects during intended use, we will exchange the part free of charge (excludes shipping charges) for the original purchaser.
Exact fit looks just like the picture on your web page. Put it in my mini motor home and already put a couple hundred miles on it. Thanks
September 10, 2017
Purchased
11 months ago
Fuel pump
Cheap fuel pump because the customer couldn't afford anything else. Fast shipping, and it worked once installed so thumbs up
August 28, 2017
Purchased
1 year ago
Great Pump
Easy install. All parts were there. Works great. Way cheaper than local parts stores. I checked
March 1, 2017
Purchased
1 year ago
Browse 1 question
Browse 1 question and 1 answer
I have been having trouble at the local parts store. The picture of the item is correct but the item in the box is wrong. Does the item I would be buying look exactly like the picture?
BEST ANSWER:
Yes, the images from our website are actual pictures of the parts we sell. If you do experience an issue where the item does not match the website image we offer a 60 day return policy as long as the parts are not installed.
Vehicle Fit
| Year | Make | Model | Description |
| --- | --- | --- | --- |
| 1986-1987 | Acura | Legend | Acura Legend 4 Door Electric Fuel Pump V6 2.5L TRQ |
| 1987-1990 | Acura | Legend | Acura Legend 4 Door Electric Fuel Pump V6 2.7L TRQ |
| 1991-1995 | Acura | Legend | Acura Legend 4 Door Electric Fuel Pump V6 3.2L TRQ |
| 1992-1994 | Acura | Vigor | Acura Vigor Electric Fuel Pump L5 2.5L TRQ |
| 1988 | Chevy | Nova | Chevy Nova Electric Fuel Pump L4 1.6L TRQ |
| 1987-1988 | Chevy | Sprint | Chevy Sprint Electric Fuel Pump L3 1.0L Turbo TRQ |
| 1988-1992 | Daihatsu | Charade | Daihatsu Charade Electric Fuel Pump L3 1.0L TRQ |
| 1989-1992 | Daihatsu | Charade | Daihatsu Charade Electric Fuel Pump L4 1.3L TRQ |
| 1989 | Dodge | Colt | Dodge Colt Electric Fuel Pump L4 1.6L Turbo TRQ |
| 1989-1990 | Dodge | Colt | Dodge Colt Electric Fuel Pump L4 1.5L TRQ |
| 1990 | Dodge | Colt | Dodge Colt Electric Fuel Pump L4 1.6L TRQ |
| 1989-1990 | Eagle | Summit | Eagle Summit Electric Fuel Pump L4 1.6L TRQ |
| 1989-1990 | Eagle | Summit | Eagle Summit Electric Fuel Pump L4 1.5L TRQ |
| 1990-1994 | Eagle | Talon | Eagle Talon Electric Fuel Pump L4 2.0L TRQ |
| 1993-1994 | Eagle | Talon | Eagle Talon Electric Fuel Pump L4 1.8L TRQ |
| 1989-1993 | Ford | Festiva | Ford Festiva Electric Fuel Pump L4 1.3L TRQ |
| 1989-1992 | Ford | Probe | Ford Probe Electric Fuel Pump L4 2.2L Turbo TRQ |
| 1989-1992 | Ford | Probe | Ford Probe Electric Fuel Pump L4 2.2L TRQ |
| 1989-1990 | Geo | Prizm | Geo Prizm Electric Fuel Pump L4 1.6L TRQ |
| 1986-1989 | Honda | Accord | Honda Accord Electric Fuel Pump L4 2.0L with with Fuel Injection TRQ |
| 1990-1993 | Honda | Accord | Honda Accord Electric Fuel Pump L4 2.2L TRQ |
| 1988-1991 | Honda | CRX | Honda CRX Electric Fuel Pump L4 1.5L TRQ |
| 1988-1991 | Honda | CRX | Honda CRX Electric Fuel Pump L4 1.6L TRQ |
| 1988-1991 | Honda | Civic | Honda Civic Electric Fuel Pump L4 1.5L with with Fuel Injection TRQ |
| 1988-1991 | Honda | Civic | Honda Civic Electric Fuel Pump L4 1.6L TRQ |
| 1988-1991 | Honda | Prelude | Honda Prelude Electric Fuel Pump L4 2.0L with with Fuel Injection TRQ |
| 1990-1991 | Honda | Prelude | Honda Prelude Electric Fuel Pump L4 2.1L TRQ |
| 1992-1996 | Honda | Prelude | Honda Prelude Electric Fuel Pump L4 2.2L TRQ |
| 1992-1996 | Honda | Prelude | Honda Prelude Electric Fuel Pump L4 2.3L TRQ |
| 1993-1996 | Honda | Prelude | Honda Prelude Electric Fuel Pump L4 2.2L VTEC TRQ |
| 1990-1991 | Lexus | ES250 | Lexus ES250 Electric Fuel Pump TRQ |
| 1986-1991 | Mazda | 323 | Mazda 323 Electric Fuel Pump L4 1.6L TRQ |
| 1988-1989 | Mazda | 323 | Mazda 323 Electric Fuel Pump L4 1.6L Turbo TRQ |
| 1986-1987 | Mazda | 626 | Mazda 626 Electric Fuel Pump L4 2.0L Turbo TRQ |
| 1986-1987 | Mazda | 626 | Mazda 626 Electric Fuel Pump L4 2.0L TRQ |
| 1988-1992 | Mazda | 626 | Mazda 626 Electric Fuel Pump L4 2.2L Turbo TRQ |
| 1988-1992 | Mazda | 626 | Mazda 626 Electric Fuel Pump L4 2.2L TRQ |
| 1988-1991 | Mazda | 929 | Mazda 929 Electric Fuel Pump V6 3.0L TRQ |
| 1990-1993 | Mazda | B2200 Truck | Mazda B2200 Truck Electric Fuel Pump TRQ |
| 1989-1993 | Mazda | B2600 Truck | Mazda B2600 Truck Electric Fuel Pump TRQ |
| 1989-1994 | Mazda | MPV | Mazda MPV Electric Fuel Pump L4 2.6L TRQ |
| 1989-1995 | Mazda | MPV | Mazda MPV Electric Fuel Pump V6 3.0L TRQ |
| 1988-1992 | Mazda | MX-6 | Mazda MX-6 Electric Fuel Pump L4 2.2L TRQ |
| 1988-1992 | Mazda | MX-6 | Mazda MX-6 Electric Fuel Pump L4 2.2L Turbo TRQ |
| 1990-1991 | Mazda | Protege | Mazda Protege Electric Fuel Pump L4 1.8L TRQ |
| 1986-1988 | Mazda | RX-7 | Mazda RX-7 Electric Fuel Pump TRQ |
| 1986-1988 | Mazda | RX-7 | Mazda RX-7 Electric Fuel Pump Turbo TRQ |
| 1991-1994 | Mercury | Capri | Mercury Capri Electric Fuel Pump L4 1.6L TRQ |
| 1991-1994 | Mercury | Capri | Mercury Capri Electric Fuel Pump L4 1.6L Turbo TRQ |
| 1988-1989 | Mercury | Tracer | Mercury Tracer Electric Fuel Pump L4 1.6L TRQ |
| 1990-1991 | Mitsubishi | Eclipse | Mitsubishi Eclipse Electric Fuel Pump L4 1.8L TRQ |
| 1990-1994 | Mitsubishi | Eclipse | Mitsubishi Eclipse Electric Fuel Pump L4 2.0L Turbo TRQ |
| 1990-1994 | Mitsubishi | Eclipse | Mitsubishi Eclipse Electric Fuel Pump L4 2.0L TRQ |
| 1985-1987 | Mitsubishi | Galant | Mitsubishi Galant Electric Fuel Pump L4 2.4L TRQ |
| 1989-1990 | Mitsubishi | Galant | Mitsubishi Galant Electric Fuel Pump L4 2.0L TRQ |
| 1989-1990 | Mitsubishi | Galant | Mitsubishi Galant Electric Fuel Pump V6 3.0L TRQ |
| 1989 | Mitsubishi | Mirage | Mitsubishi Mirage Electric Fuel Pump L4 1.6L Turbo TRQ |
| 1989 | Mitsubishi | Mirage | Mitsubishi Mirage Electric Fuel Pump L4 1.5L TRQ |
| 1988-1990 | Mitsubishi | Sigma | Mitsubishi Sigma Electric Fuel Pump V6 3.0L TRQ |
| 1989 | Plymouth | Colt | Plymouth Colt Electric Fuel Pump L4 1.6L Turbo TRQ |
| 1989-1990 | Plymouth | Colt | Plymouth Colt Electric Fuel Pump L4 1.5L TRQ |
| 1990 | Plymouth | Colt | Plymouth Colt Electric Fuel Pump L4 1.6L TRQ |
| 1990-1994 | Plymouth | Laser | Plymouth Laser Electric Fuel Pump L4 2.0L Turbo TRQ |
| 1990-1994 | Plymouth | Laser | Plymouth Laser Electric Fuel Pump L4 2.0L TRQ |
| 1990-1994 | Plymouth | Laser | Plymouth Laser Electric Fuel Pump L4 1.8L TRQ |
| 1987-1988 | Sterling | 825 | Sterling 825 Electric Fuel Pump TRQ |
| 1989-1991 | Sterling | 827 | Sterling 827 Electric Fuel Pump TRQ |
| 1989-1991 | Suzuki | Sidekick | Suzuki Sidekick Electric Fuel Pump L4 1.6L TRQ |
| 1989-1994 | Suzuki | Swift | Suzuki Swift Electric Fuel Pump L4 1.3L TRQ |
| 1985-1991 | Toyota | 4Runner | Toyota 4Runner Electric Fuel Pump L4 2.4L TRQ |
| 1985-1988 | Toyota | 4Runner | Toyota 4Runner Electric Fuel Pump L4 2.4L Turbo TRQ |
| 1988-1991 | Toyota | 4Runner | Toyota 4Runner Electric Fuel Pump V6 3.0L TRQ |
| 1985-1991 | Toyota | Camry | Toyota Camry Electric Fuel Pump L4 2.0L with with Fuel Injection TRQ |
| 1988-1991 | Toyota | Camry | Toyota Camry Electric Fuel Pump V6 2.5L TRQ |
| 1983-1985 | Toyota | Celica | Toyota Celica Electric Fuel Pump L4 2.4L Turbo TRQ |
| 1986-1989 | Toyota | Celica | Toyota Celica Electric Fuel Pump L4 2.0L with with Fuel Injection TRQ |
| 1988-1989 | Toyota | Celica | Toyota Celica Electric Fuel Pump L4 2.0L Turbo TRQ |
| 1986-1989 | Toyota | Corolla | Toyota Corolla Electric Fuel Pump L4 1.6L with with Fuel Injection TRQ |
| 1985-1988 | Toyota | Cressida | Toyota Cressida Electric Fuel Pump L6 2.8L TRQ |
| 1989-1992 | Toyota | Cressida | Toyota Cressida Electric Fuel Pump L6 3.0L TRQ |
| 1988-1992 | Toyota | Land Cruiser | Toyota Land Cruiser Electric Fuel Pump L6 4.0L TRQ |
| 1985-1989 | Toyota | MR2 | Toyota MR2 Electric Fuel Pump L4 1.6L TRQ |
| 1991-1995 | Toyota | MR2 | Toyota MR2 Electric Fuel Pump L4 2.2L TRQ |
| 1984-1991 | Toyota | Pickup | Toyota Pickup Electric Fuel Pump L4 2.4L TRQ |
| 1985-1988 | Toyota | Pickup | Toyota Pickup Electric Fuel Pump L4 2.4L Turbo TRQ |
| 1988-1991 | Toyota | Pickup | Toyota Pickup Electric Fuel Pump V6 3.0L TRQ |
| 1991-1994 | Toyota | Previa | Toyota Previa Electric Fuel Pump L4 2.4L TRQ |
| 1984-1985 | Toyota | Supra | Toyota Supra Electric Fuel Pump L6 2.8L TRQ |
| 1986-1991 | Toyota | Supra | Toyota Supra Electric Fuel Pump L6 3.0L TRQ |
| 1987-1991 | Toyota | Supra | Toyota Supra Electric Fuel Pump L6 3.0L Turbo TRQ |
| 1984-1985 | Toyota | Van Wagon | Toyota Van Wagon Electric Fuel Pump L4 2.0L TRQ |
| 1986-1989 | Toyota | Van Wagon | Toyota Van Wagon Electric Fuel Pump L4 2.2L TRQ |
Part #: 1AFPU00344
Order must be placed by 4pm ET
Get it in: 2 - 4 Business Days
Want it sooner? Choose Next Day Air at Checkout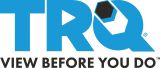 Brand #: FPA62097