1AFPU00189-Electric Fuel Pump
Replaces
Electric Fuel Pump TRQ FPA62061 - 1AFPU00189
1AFPU00189
Returns Note:
Our electrical and electronic parts are subject to strict quality control testing. Once the item has been installed or plugged in, it is no longer eligible for a refund. The item may be eligible for replacement, only if it is found to have a manufacturing defect. Before purchasing, please ensure proper diagnosis of the failed original part is performed.
Lifetime Warranty
This item is backed by a Limited Lifetime Warranty. In the event this item should fail due to manufacturing defects during intended use, we will exchange the part free of charge (excludes shipping charges) for the original purchaser.
Browse 1 question
Browse 1 question and 1 answer
Where is the fuel pump located on a 1991 Olds Cutlass Ciera?
BEST ANSWER:
The fuel pump is mounted in the fuel module that is in the gas tank. Thank you!
Vehicle Fit
| Year | Make | Model | Description |
| --- | --- | --- | --- |
| 1991 | BMW | 318i | BMW 318i Electric Fuel Pump for L4 1.8L TRQ |
| 1984-1988 | Buick | Century | Buick Century Electric Fuel Pump V6 3.8L for Models with 1.45" Fuel Pump (8th Vin Digit 3) TRQ |
| 1987-1989 | Buick | Century | Buick Century Electric Fuel Pump V6 2.8L for Models with 1.45" Fuel Pump (8th Vin Digit W) TRQ |
| 1989-1992 | Buick | Century | Buick Century Electric Fuel Pump V6 3.3L for Models with 1.45" Fuel Pump (8th Vin Digit N) TRQ |
| 1985 | Buick | Electra | Buick Electra Electric Fuel Pump for V6 3.8L (8th Vin Digit 3) TRQ |
| 1986 | Buick | Electra | Buick Electra Electric Fuel Pump for V6 3.8L (8th Vin Digit B) TRQ |
| 1987 | Buick | Electra | Buick Electra Electric Fuel Pump for V6 3.8L (8th Vin Digit 3) TRQ |
| 1988-1990 | Buick | Electra | Buick Electra Electric Fuel Pump for V6 3.8L (8th Vin Digit C) TRQ |
| 1986 | Buick | LeSabre | Buick LeSabre Electric Fuel Pump for V6 3.8L (8th Vin Digit B) TRQ |
| 1986 | Buick | LeSabre | Buick LeSabre Electric Fuel Pump for V6 3.8L (8th Vin Digit L) TRQ |
| 1986-1988 | Buick | LeSabre | Buick LeSabre Electric Fuel Pump for V6 3.8L (8th Vin Digit 3) TRQ |
| 1988-1990 | Buick | LeSabre | Buick LeSabre Electric Fuel Pump V6 3.8L for Models with 1.45" Fuel Pump (8th Vin Digit C) TRQ |
| 1991 | Buick | Park Avenue | Buick Park Avenue Electric Fuel Pump V6 3.8L for Models with 1.45" Fuel Pump (8th Vin Digit L) TRQ |
| 1988-1989 | Buick | Reatta | Buick Reatta Electric Fuel Pump for V6 3.8L (8th Vin Digit L) TRQ |
| 1988-1989 | Buick | Regal | Buick Regal Electric Fuel Pump for V6 3.8L (8th Vin Digit C) TRQ |
| 1986 | Buick | Riviera | Buick Riviera Electric Fuel Pump for V6 3.8L (8th Vin Digit B) TRQ |
| 1987 | Buick | Riviera | Buick Riviera Electric Fuel Pump for V6 3.8L (8th Vin Digit 3) TRQ |
| 1988-1989 | Buick | Riviera | Buick Riviera Electric Fuel Pump for V6 3.8L (8th Vin Digit C) TRQ |
| 1984-1986 | Buick | Skyhawk | Buick Skyhawk Electric Fuel Pump L4 1.8L (8th Vin Digit J) TRQ |
| 1987 | Buick | Skyhawk | Buick Skyhawk Electric Fuel Pump L4 2.0L (8th Vin Digit M) TRQ |
| 1985 | Buick | Skylark | Buick Skylark Electric Fuel Pump V6 2.8L (8th VIN Digit W or X) TRQ |
| 1986-1988 | Buick | Skylark | Buick Skylark Electric Fuel Pump for V6 3.0L (8th Vin Digit L) TRQ |
| 1988-1991 | Buick | Skylark | Buick Skylark Electric Fuel Pump for L4 2.3L (8th Vin Digit D) TRQ |
| 1989-1991 | Buick | Skylark | Buick Skylark Electric Fuel Pump for V6 3.3L (8th Vin Digit N) TRQ |
| 1985-1987 | Buick | Somerset | Buick Somerset Electric Fuel Pump for V6 3.8L (8th Vin Digit L) TRQ |
| 1987 | Cadillac | Allante | Cadillac Allante Electric Fuel Pump for V6 3.0L (8th Vin Digit L) TRQ |
| 1985-1988 | Cadillac | Cimarron | Cadillac Cimarron Electric Fuel Pump V6 2.8L (8th Vin Digit W) TRQ |
| 1990 | Cadillac | Deville | Cadillac Deville Electric Fuel Pump V8 4.5L for Models with 1.45" Fuel Pump (8th Vin Digit 3) TRQ |
| 1991-1993 | Cadillac | Deville | Cadillac Deville Electric Fuel Pump V8 4.9L for Models with 1.45" Fuel Pump (8th Vin Digit B) TRQ |
| 1990 | Cadillac | Fleetwood | Cadillac Fleetwood Electric Fuel Pump V8 4.5L for Models with 1.45" Fuel Pump (8th Vin Digit 3) TRQ |
| 1991-1992 | Cadillac | Fleetwood | Cadillac Fleetwood Electric Fuel Pump V8 4.9L for Models with 1.45" Fuel Pump (8th Vin Digit B) TRQ |
| 1987-1988 | Chevy | Beretta | Chevy Beretta Electric Fuel Pump V6 2.8L (8th Vin Digit W) TRQ |
| 1985-1989 | Chevy | Camaro | Chevy Camaro Electric Fuel Pump V6 2.8L (8th Vin Digit S) TRQ |
| 1990-1992 | Chevy | Camaro | Chevy Camaro Electric Fuel Pump V6 3.1L (8th Vin Digit T) TRQ |
| 1985-1989 | Chevy | Cavalier | Chevy Cavalier Electric Fuel Pump V6 2.8L (8th Vin Digit W) TRQ |
| 1985-1989 | Chevy | Celebrity | Chevy Celebrity Electric Fuel Pump V6 2.8L (8th Vin Digit W) TRQ |
| 1985 | Chevy | Celebrity | Chevy Celebrity Electric Fuel Pump (8th Vin Digit X) V6 2.8L TRQ |
| 1985 | Chevy | Citation | Chevy Citation Electric Fuel Pump V6 2.8L (8th Vin Digit W) TRQ |
| 1987-1988 | Chevy | Corsica | Chevy Corsica Electric Fuel Pump V6 2.8L (8th Vin Digit W) TRQ |
| 1994-1995 | Chevy | LLV (Postal Truck) | Chevy LLV (Postal Truck) Electric Fuel Pump for L4 2.2L (8th Vin Digit 4) TRQ |
| 1994-1995 | Chevy | S10 Pickup | Chevy S10 Pickup Electric Fuel Pump for L4 2.2L (8th Vin Digit 4) TRQ |
| 1994-1995 | GMC | S-15 Sonoma | GMC S-15 Sonoma Electric Fuel Pump for L4 2.2L (8th Vin Digit 4) TRQ |
| 1985 | Oldsmobile | 98 | Olds 98 Electric Fuel Pump for V6 3.8L (8th Vin Digit 3) TRQ |
| 1986 | Oldsmobile | 98 | Olds 98 Electric Fuel Pump for V6 3.8L (8th Vin Digit B) TRQ |
| 1987 | Oldsmobile | 98 | Olds 98 Electric Fuel Pump for V6 3.8L (8th Vin Digit 3) TRQ |
| 1988-1990 | Oldsmobile | 98 | Olds 98 Electric Fuel Pump for V6 3.8L (8th Vin Digit C) TRQ |
| 1991 | Oldsmobile | 98 | Olds 98 Electric Fuel Pump for V6 3.8L (8th Vin Digit B) TRQ |
| 1985-1987 | Oldsmobile | Calais | Olds Calais Electric Fuel Pump for V6 3.0L (8th Vin Digit L) TRQ |
| 1987 | Oldsmobile | Calais | Olds Calais Electric Fuel Pump for L4 2.3L (8th Vin Digit D) TRQ |
| 1984-1988 | Oldsmobile | Ciera | Olds Ciera Electric Fuel Pump for V6 3.8L (8th Vin Digit 3) TRQ |
| 1986-1989 | Oldsmobile | Ciera | Olds Ciera Electric Fuel Pump V6 2.8L (8th Vin Digit W) TRQ |
| 1989-1992 | Oldsmobile | Ciera | Olds Ciera Electric Fuel Pump for V6 3.3L (8th Vin Digit N) TRQ |
| 1988 | Oldsmobile | Cutlass Calais | Olds Cutlass Calais Electric Fuel Pump for V6 3.0L (8th Vin Digit L) TRQ |
| 1988-1990 | Oldsmobile | Cutlass Calais | Olds Cutlass Calais Electric Fuel Pump L4 2.3L (8th Vin Digit D) TRQ |
| 1988-1990 | Oldsmobile | Cutlass Calais | Olds Cutlass Calais Electric Fuel Pump L4 2.3L (8th Vin Digit A) TRQ |
| 1989-1990 | Oldsmobile | Cutlass Calais | Olds Cutlass Calais Electric Fuel Pump for V6 3.3L (8th Vin Digit N) TRQ |
| 1984-1988 | Oldsmobile | Cutlass Ciera | Olds Cutlass Ciera Electric Fuel Pump for V6 3.8L (8th Vin Digit 3) TRQ |
| 1986-1989 | Oldsmobile | Cutlass Ciera | Olds Cutlass Ciera Electric Fuel Pump V6 2.8L (8th Vin Digit W) TRQ |
| 1989-1992 | Oldsmobile | Cutlass Ciera | Olds Cutlass Ciera Electric Fuel Pump for V6 3.3L (8th Vin Digit N) TRQ |
| 1988-1989 | Oldsmobile | Cutlass Supreme FWD | Olds Cutlass Supreme Electric Fuel Pump V6 2.8L (8th Vin Digit W) TRQ |
| 1989 | Oldsmobile | Cutlass Supreme FWD | Olds Cutlass Supreme Electric Fuel Pump V6 3.1L (8th Vin Digit T) TRQ |
| 1986 | Oldsmobile | Delta 88 | Olds Delta 88 Electric Fuel Pump for V6 3.0L (8th Vin Digit L) TRQ |
| 1986-1988 | Oldsmobile | Delta 88 | Olds Delta 88 Electric Fuel Pump for V6 3.8L (8th Vin Digit 3) TRQ |
| 1988-1991 | Oldsmobile | Delta 88 | Olds Delta 88 Electric Fuel Pump for V6 3.8L (8th Vin Digit C) TRQ |
| 1985-1987 | Oldsmobile | Firenza | Olds Firenza Electric Fuel Pump V6 2.8L (8th Vin Digit W) TRQ |
| 1986 | Oldsmobile | Toronado | Olds Toronado Electric Fuel Pump for V6 3.8L (8th Vin Digit B) TRQ |
| 1987 | Oldsmobile | Toronado | Olds Toronado Electric Fuel Pump for V6 3.8L (8th Vin Digit 3) TRQ |
| 1988-1990 | Oldsmobile | Toronado | Olds Toronado Electric Fuel Pump for V6 3.8L (8th Vin Digit C) TRQ |
| 1984 | Pontiac | 2000 | Pontiac 2000 Electric Fuel Pump L4 1.8L (8th Vin Digit J) TRQ |
| 1985-1989 | Pontiac | 6000 | Pontiac 6000 Electric Fuel Pump V6 2.8L (8th Vin Digit W) TRQ |
| 1990-1991 | Pontiac | 6000 | Pontiac 6000 Electric Fuel Pump V6 3.1L (8th Vin Digit T) TRQ |
| 1987-1988 | Pontiac | Bonneville | Pontiac Bonneville Electric Fuel Pump for V6 3.8L (8th Vin Digit 3) TRQ |
| 1988-1991 | Pontiac | Bonneville | Pontiac Bonneville Electric Fuel Pump V6 3.8L for Models with 1.45" Fuel Pump (8th Vin Digit C) TRQ |
| 1985-1988 | Pontiac | Fiero | Pontiac Fiero Electric Fuel Pump V6 2.8L (8th Vin Digit 9) TRQ |
| 1985-1989 | Pontiac | Firebird | Pontiac Firebird Electric Fuel Pump V6 2.8L (8th Vin Digit S) TRQ |
| 1990-1992 | Pontiac | Firebird | Pontiac Firebird Electric Fuel Pump V6 3.1L (8th Vin Digit T) TRQ |
| 1985-1987 | Pontiac | Grand Am | Pontiac Grand Am Electric Fuel Pump for V6 3.0L (8th Vin Digit L) TRQ |
| 1987-1989 | Pontiac | Grand Am | Pontiac Grand Am Electric Fuel Pump L4 2.0L (8th Vin Digit M) TRQ |
| 1988-1991 | Pontiac | Grand Am | Pontiac Grand Am Electric Fuel Pump for L4 2.3L (8th Vin Digit D) TRQ |
| 1989-1991 | Pontiac | Grand Am | Pontiac Grand Am Electric Fuel Pump for L4 2.3L (8th Vin Digit A) TRQ |
| 1988-1989 | Pontiac | Grand Prix | Pontiac Grand Prix Electric Fuel Pump V6 2.8L (8th Vin Digit W) TRQ |
| 1989 | Pontiac | Grand Prix | Pontiac Grand Prix Electric Fuel Pump V6 3.1L (8th Vin Digit T) TRQ |
| 1985-1986 | Pontiac | Sunbird | Pontiac Sunbird Electric Fuel Pump L4 1.8L (8th Vin Digit J) TRQ |
| 1987-1990 | Pontiac | Sunbird | Pontiac Sunbird Electric Fuel Pump L4 2.0L (8th Vin Digit M) TRQ |
This part replaces:
OE # 25116162
OE # 16 14 1 184 022
Hollander 323-00641 323-58273
TRQ FPA62061
Part #: 1AFPU00189
Order must be placed by 4pm ET
Get it in: 2 - 4 Business Days
Want it sooner? Choose Next Day Air at Checkout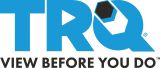 Brand #: FPA62061