1AFPU00275-Chevy GMC Electric Fuel Pump and Sending Unit Assembly
Replaces
Chevy GMC Electric Fuel Pump and Sending Unit Assembly TRQ FPA62039 - 1AFPU00275
1AFPU00275
Frequently bought together
Specifications:
Mounts in fuel tank
Complete assembly
Replaces dealer part numbers: 19111396, 25168719

ID's: VAH, VEC, VRA, VRR, VSD

Outlets: 4
Assembly includes the following parts:

Electric Fuel Pump
Fuel sending unit

Rheostat Range: 0-95 Ohms

Float
Strainer

Direct replacement
Connector style:

(1) Rectangular 3 Prong Connector
(1) Ground wire

Built to strict quality control standards
Not For Cab & Chassis Models
For Models with Driver Side Mounted Fuel Tank
Our electrical and electronic parts are subject to strict quality testing.
Parts cannot be returned after they have been installed. Contact us with any questions before installing the parts.
Rigorously Tested
Meets or exceeds all SAE fuel pump performance and durability standards
Highest Quality Material
Consistent high quality plastic molding media.
High-carbon motor commutator and brushes for longer pump life
Direct Fit Replacement
Guaranteed to fit and function correctly for your specific application
Item Condition: New

Attention California Customers:
WARNING: This product can expose you to chemicals including Di(2-ethylhexyl)phthalate (DEHP), which is known to the State of California to cause cancer, and birth defects or other reproductive harm. For more information, go to www.P65Warnings.ca.gov.
Lifetime Warranty
This item is backed by a Limited Lifetime Warranty. In the event this item should fail due to manufacturing defects during intended use, we will exchange the part free of charge (excludes shipping charges) for the original purchaser.
Fuel pump
My husband installed it and it works fine. We were happy to find your company, while surfing the web. We like that you are a family owned business . Since my husband installed the fuel pump our car blew a intake manifold gasket and we ordered it from you. Hopefuly,we are in good shape now..
fuel pump
Just had it installed.So far working great and at a good reasonable price.
I have got three pumps and they have been good to go.Ive gotting other parts they all have worked just fine.price is good and part have been good to me.so far so good.
Excellent
Great product, fast delivery, exactly what we needed.
So far, so good
Received quickly and as described. It was put in and is working great!
Works great!
I was leery because of the price, but so far this pump has worked like a champ. Pump was delivered on time and easy to install (using YouTube). Definitely recommend this pump to others!
I was very pleased with the product and I will recommend it to friends and family
Electric Fuel Pump Assembly
I ordered the 1AFPU00275-Electric Fuel Pump and Sending Unit Assembly. It arrived sooner than promised, so that was great. I installed the unit into my 1991 Chevolet Silverado 1500 that same day. It cured my drivability issues, so Im hoping it lasts. 10 years ago I installed a new AC Delco pump. It didnt go completely out, but it got weak, and was no longer supplying enough fuel pressure to the fuel injectors. My truck was stalling, and lacked power. Before installing the new 1A Auto fuel pump assembly, I looked it over carefully for the brand. Nothing there, so Im not sure if its AC Delco or aftermarket. I read a post from another blogger who asked 1A Auto prior to ordering this unit that question. "What brand is this part?" 1A Auto came back with a very vague answer, saying, "We have several companies who make parts for us. Of course 1A Auto isnt going to reveal their suppliers, because then folks would cut out the middle man. Anyway, so far, so good. I hope this pump lasts 10 years like the AC Delco did. As of today, 7-6-17, Im a very satisfied customer of 1A Auto. They were much less expensive as my local auto parts store, so if you dont need the part TODAY, and you can wait for shipping time, I would definitely recommend 1A Auto for all your auto parts needs.
perfect!
the price was right. the shipping was great. the fit was perfect. what more do you want. thank you!!! oh btw.... it worked too!! ;)
1992 gmc fuel pump coil and distributor install
I am not a mechanic but too poor to hire one.After installing these products the disabled truck fired up with first turn of the key.Then I fine tuned the timing with help from" youtube". Just completed 120 mile trip at freeway speeds with more power than before ,very happy with the whole process from ordering to installation;Jeff in Arizona
Not a DIY project, our auto mechanic installed.
Several other items were replaced before they used this fuel pump. What a difference. It makes me wonder how many sluggish vehicles are simply running on a poor fuel pump. Formerly I would push on the gas pedal (4 years since I bought the 1995 Chevy 1500 truck) it would hesitate then strongly accelerate. I used some supreme fuel which cleaned out fuel lines which made performance do down. I replaced fuel filter which didnt help. It seems Chevys are notorious for fuel line corrosion and fuel pump problems by 50k miles. This leads to Chevy engine fires. The old issue of going around a corner and dying is likely a fuel pump.
Fuel pump
I have ordered parts before. I have no complaints. I have never had a part fail.
Works Perfect!!!
Great fuel pump, works perfect, really great prices!!! Will definitely buy from them again.
Im only one week into this new fuel pump but so far its working flawlessly. If I have an issue Ill contact 1A and update my review.
Fuel pump
Got this fuel pump installed it and now my gas gauge doesnt work im little mad but for price Ill drop the tank again
Fuel pump works fine but fuel gauge does not work.
One third of the cost from the auto parts store
Works perfect. The only thing wrong was the locking ring was a little too small but my new fuel tank came with one. Good overall deal
Didnt work
Matched up part numbers and VEC on the new one. Dropped the tank and put it in (5 hrs). Then, my fuel gauge didnt work. Now, when the replacement gets here, which I dont when that will be, I get to drop the tank again and do it all over again. The sales person said, "just throw the old(new) one away." Youre telling me!!!
Fuel pump
The sending unit is welded in wrong place had to use old unit with new fuel pump
Fuel pump
The price was right, the part was exactly like the old one I took out, installation was no problem and had no problem since I installed it. Shipping was on time. Ive recommended A-1 to friends of mine.
electric fuel pump great part fit
good supplier received as promised . (within a couple of days) . fits like OEM , easy install ,except for rusty truck parts . now for the test of time. less than half the price of OEM new pump from dealer. would buy another if and when needed !
Fuel pump.
Warranty-fast services . Exact fit.good brand.i will recommend this site To buy frome..
Fuel pump punched-prompt delivery and easy purchace
It was nice to have a company get it right the first time and the part was an easy fix for my old truck
It was easy!
Great product!! Working on a older truck for my son going to be his first one! Spending Quality time with each other working on it! Thanks so much for everything! Plus fast shipping too!
Thirsty truck
Well to start off my truck was down because of not getting fuel I checked all components leading up to pump failure it was defective pump unit only issue is fuel gauge not working has great pressure everything now I just have drop tank check float mechanisms
1AFPU00275-Electric Fuel Pump and Sending Unit Assembly
This Electric Fuel Pump and Sending Unit Assembly worked perfect on our 1993 Chevrolet Pic Up Truck. Thanks for all your help and saving me money on this purchase..
Excellent company to work with
Excellent customer service. Good products excellent shipping great pricing great parts.
Very reasonable prices!
First part wasn't working so quickly sent out another one and it worked good. Thankful for a auto parts site that doesn't charge like parts stores. Thanks 1A Auto!!
works like a charm
works, no complaints. had it for a few weeks now.works, no complaints. had it for a few weeks now.works, no complaints. had it for a few weeks now.
Terrible
Used for about a month and it went out as I went to Channelview and bought rims at a strangers house. Now I'm stranded in another town in a strangers driveway. Not to mention that this is the 2nd one I have received. The first and also this one both don't have gas gauge readings! So I hope you don't go the cheap route and go with this pump unless u want to risk being stranded.
DOA
DOA right out of the box. Had to lift the truck bed a second time to re-install the old one. Scavenged the Floater, fabric filter, and top locking ring from the new one onto the old one. Great buy if you want to do the project twice and only need the Floater.
Customer Q&A
Ask a question to 1A Auto customers who purchased the product
We have a few different aftermarket companies build these parts specifically for us, as our 1A Auto house brand. They are manufactured to the same OEM specifications as the original part that came with your vehicle. If you have any further questions, please dont hesitate to ask.
What is the length of the unit from base to top where it mounts ?
I dont have the exact measurements. Our parts are designed to be exact replacements for what came with the vehicle, so as long as your year, make, and model match up with our listing, these will definitely fit and function just like the original. Please let us know if you have any other questions.
picture shows gasket and retainer ring but not mentioned in product description. Are gasket and retainer ring included?
Gasket is, but not ring, I used my old ring.
Richard G
December 2, 2017
Does it fit a 1992 Chevrolet Z71 extended cab with 5.7 4x4 with 8th vin number k ?
It fit my 92 z71 STD cab short box 5.7
Lawrence S
March 21, 2018
I have a 95 with 5.7 with 8th Vin number K. and it worked on mine. It should work on yours.
Do yall have free shipping ?
We do offer free shipping to the continental 48 states.
| Year | Make | Model | Description |
| --- | --- | --- | --- |
| 1988-1995 | Chevy | C1500 Truck | Chevy C1500 Truck Electric Fuel Pump and Sending Unit Assembly V8 5.0L (8th Vin Digit H) TRQ |
| 1988-1995 | Chevy | C1500 Truck | Chevy C1500 Truck Electric Fuel Pump and Sending Unit Assembly V8 5.7L (8th Vin Digit K) TRQ |
| 1988-1995 | Chevy | C1500 Truck | Chevy C1500 Truck Electric Fuel Pump and Sending Unit Assembly V6 4.3L (8th Vin Digit Z) TRQ |
| 1990-1993 | Chevy | C1500 Truck | Chevy C1500 Truck Electric Fuel Pump and Sending Unit Assembly V8 7.4L (8th Vin Digit N) TRQ |
| 1988-1995 | Chevy | C2500 Truck | Chevy C2500 Truck Electric Fuel Pump and Sending Unit Assembly V6 4.3L (8th Vin Digit Z) TRQ |
| 1988-1995 | Chevy | C2500 Truck | Chevy C2500 Truck Electric Fuel Pump and Sending Unit Assembly V8 5.0L (8th Vin Digit H) TRQ |
| 1988-1995 | Chevy | C2500 Truck | Chevy C2500 Truck Electric Fuel Pump and Sending Unit Assembly V8 5.7L (8th Vin Digit K) TRQ |
| 1991-1993 | Chevy | C2500 Truck | Chevy C2500 Truck Electric Fuel Pump and Sending Unit Assembly V8 7.4L (8th Vin Digit N) TRQ |
| 1988-1995 | Chevy | C3500 Truck | Chevy C3500 Truck Electric Fuel Pump and Sending Unit Assembly V8 5.7L (8th Vin Digit K) (excluding Cab & Chassis) TRQ |
| 1988-1993 | Chevy | C3500 Truck | Chevy C3500 Truck Electric Fuel Pump and Sending Unit Assembly V8 7.4L (8th Vin Digit N) (excluding Cab & Chassis) TRQ |
| 1988-1995 | Chevy | K1500 Truck | Chevy K1500 Truck Electric Fuel Pump and Sending Unit Assembly V6 4.3L (8th Vin Digit Z) TRQ |
| 1988-1995 | Chevy | K1500 Truck | Chevy K1500 Truck Electric Fuel Pump and Sending Unit Assembly V8 5.7L (8th Vin Digit K) TRQ |
| 1988-1995 | Chevy | K1500 Truck | Chevy K1500 Truck Electric Fuel Pump and Sending Unit Assembly V8 5.0L (8th Vin Digit H) TRQ |
| 1988-1995 | Chevy | K2500 Truck | Chevy K2500 Truck Electric Fuel Pump and Sending Unit Assembly V8 5.0L (8th Vin Digit H) TRQ |
| 1988-1995 | Chevy | K2500 Truck | Chevy K2500 Truck Electric Fuel Pump and Sending Unit Assembly V6 4.3L (8th Vin Digit Z) TRQ |
| 1988-1995 | Chevy | K2500 Truck | Chevy K2500 Truck Electric Fuel Pump and Sending Unit Assembly V8 5.7L (8th Vin Digit K) TRQ |
| 1991-1993 | Chevy | K2500 Truck | Chevy K2500 Truck Electric Fuel Pump and Sending Unit Assembly V8 7.4L (8th Vin Digit N) TRQ |
| 1988-1993 | Chevy | K3500 Truck | Chevy K3500 Truck Electric Fuel Pump and Sending Unit Assembly V8 7.4L (8th Vin Digit N) (excluding Cab & Chassis) TRQ |
| 1988-1995 | Chevy | K3500 Truck | Chevy K3500 Truck Electric Fuel Pump and Sending Unit Assembly V8 5.7L (8th Vin Digit K) (excluding Cab & Chassis) TRQ |
| 1988-1995 | GMC | C1500 Truck | GMC C1500 Truck Electric Fuel Pump and Sending Unit Assembly V6 4.3L (8th Vin Digit Z) TRQ |
| 1988-1995 | GMC | C1500 Truck | GMC C1500 Truck Electric Fuel Pump and Sending Unit Assembly V8 5.0L (8th Vin Digit H) TRQ |
| 1988-1995 | GMC | C1500 Truck | GMC C1500 Truck Electric Fuel Pump and Sending Unit Assembly V8 5.7L (8th Vin Digit K) TRQ |
| 1988-1995 | GMC | C2500 Truck | GMC C2500 Truck Electric Fuel Pump and Sending Unit Assembly V8 5.7L (8th Vin Digit K) TRQ |
| 1988-1995 | GMC | C2500 Truck | GMC C2500 Truck Electric Fuel Pump and Sending Unit Assembly V8 5.0L (8th Vin Digit H) TRQ |
| 1988-1995 | GMC | C2500 Truck | GMC C2500 Truck Electric Fuel Pump and Sending Unit Assembly V6 4.3L (8th Vin Digit Z) TRQ |
| 1991-1993 | GMC | C2500 Truck | GMC C2500 Truck Electric Fuel Pump and Sending Unit Assembly V8 7.4L (8th Vin Digit N) TRQ |
| 1988-1993 | GMC | C3500 Truck | GMC C3500 Truck Electric Fuel Pump and Sending Unit Assembly V8 7.4L (8th Vin Digit N) (excluding Cab & Chassis) TRQ |
| 1988-1995 | GMC | C3500 Truck | GMC C3500 Truck Electric Fuel Pump and Sending Unit Assembly V8 5.7L (8th Vin Digit K) (excluding Cab & Chassis) TRQ |
| 1988-1995 | GMC | K1500 Truck | GMC K1500 Truck Electric Fuel Pump and Sending Unit Assembly V8 5.0L (8th Vin Digit H) TRQ |
| 1988-1995 | GMC | K1500 Truck | GMC K1500 Truck Electric Fuel Pump and Sending Unit Assembly V6 4.3L (8th Vin Digit Z) TRQ |
| 1988-1995 | GMC | K1500 Truck | GMC K1500 Truck Electric Fuel Pump and Sending Unit Assembly V8 5.7L (8th Vin Digit K) TRQ |
| 1988-1995 | GMC | K2500 Truck | GMC K2500 Truck Electric Fuel Pump and Sending Unit Assembly V8 5.7L (8th Vin Digit K) TRQ |
| 1988-1995 | GMC | K2500 Truck | GMC K2500 Truck Electric Fuel Pump and Sending Unit Assembly V8 5.0L (8th Vin Digit H) TRQ |
| 1988-1995 | GMC | K2500 Truck | GMC K2500 Truck Electric Fuel Pump and Sending Unit Assembly V6 4.3L (8th Vin Digit Z) TRQ |
| 1991-1993 | GMC | K2500 Truck | GMC K2500 Truck Electric Fuel Pump and Sending Unit Assembly V8 7.4L (8th Vin Digit N) TRQ |
| 1988-1993 | GMC | K3500 Truck | GMC K3500 Truck Electric Fuel Pump and Sending Unit Assembly V8 7.4L (8th Vin Digit N) (excluding Cab & Chassis) TRQ |
| 1988-1995 | GMC | K3500 Truck | GMC K3500 Truck Electric Fuel Pump and Sending Unit Assembly V8 5.7L (8th Vin Digit K) (excluding Cab & Chassis) TRQ |
Part 1AFPU00275
In Stock
Order must be placed by 4pm ET
Get it in: 2 - 4 Business Days
Want it sooner? Choose Next Day Air at Checkout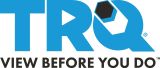 Brand #: FPA62039