ACEGR00002-EGR Valve
Replaces
EGR Valve ACDelco 214-1080 - ACEGR00002
ACEGR00002
AC DELCO 214-1080: Exhaust Gas Recirculation (EGR) Valve
This EGR Valve is an original equipment GM replacement part. It is the same piece that you would receive if you purchased it from your local GM dealer.
The EGR valve in your vehicle is a critical part of the emission reduction system on your vehicle. At certain throttle levels the valve allows exhaust gasses to recirculate through the engine combustion process. This process is key in reducing Oxides of Nitrogen emissions.
Specifications:
Brand New AC Delco EGR Valve
Direct Fit
Replaces dealer part numbers: 12576918, 17113278
Built to strict quality control standards
Correct for the following GM engines as listed per application:

V6 3.5L (8th VIN # H)
V6 3.8L (8th VIN # 1)

V6 3.8L (8th VIN # 2)
V6 3.8L (8th VIN # 4)
V6 3.8L (8th VIN # K)
V6 4.3L (8th VIN # W)
V6 4.3L (8th VIN # X)
V8 4.0L (8th VIN # C)
V8 4.6L (8th VIN # 9)
V8 4.6L (8th VIN # Y)
V8 4.8L (8th VIN # V)
V8 5.0L (8th VIN # M)
V8 5.3L (8th VIN # T)
V8 5.7L (8th VIN # R)
V8 6.0L (8th VIN # N)
V8 6.0L (8th VIN # U)
Now you can have an OE GM replacement EGR valve shipped right to your door!
Our electrical and electronic parts are subject to strict quality control testing. Please ensure proper diagnosis of this item before purchasing as the item cannot be returned once installed or plugged in.
Lifetime Warranty
This item is backed by a Limited Lifetime Warranty. In the event this item should fail due to manufacturing defects during intended use, we will exchange the part free of charge (excludes shipping charges) for the original purchaser.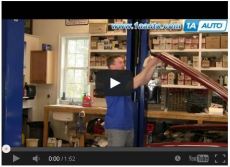 step : Removing the EGR Valve (0:44)

Remove the 10mm hold down bolt from the water pump pipe
Disconnect the electrical connectors
Remove the 10mm bolts from the valve
Remove the gasket from the mating surface

step : Installing the EGR Valve (1:39)

Line the valve into place
Tighten the two 10mm bolts to the valve
Connect the connectors
Tighten the 10mm hold down bolt
Tools needed for replacement:
Ratchets & Related

Ratchet
Socket Extensions

Sockets - Metric

10mm Socket
Vehicle Fit
| Year | Make | Model | Description |
| --- | --- | --- | --- |
| 1996-1997 | Acura | SLX | Acura SLX EGR Valve V6 3.2L ACDelco 214-1080 |
| 1998 | Acura | SLX | Acura SLX EGR Valve V6 3.5L ACDelco 214-1080 |
| 2005 | Buick | LaCrosse | Buick LaCrosse EGR Valve V6 3.8L (8th Vin Digit 2) ACDelco 214-1080 |
| 2002-2005 | Buick | LeSabre | Buick LeSabre EGR Valve V6 3.8L (8th Vin Digit K) ACDelco 214-1080 |
| 2002-2005 | Buick | Park Avenue | Buick Park Avenue EGR Valve V6 3.8L Supercharged (8th Vin Digit 1) ACDelco 214-1080 |
| 2002-2005 | Buick | Park Avenue | Buick Park Avenue EGR Valve V6 3.8L (8th Vin Digit K) ACDelco 214-1080 |
| 2002-2004 | Buick | Regal | Buick Regal EGR Valve V6 3.8L Supercharged (8th Vin Digit 1) ACDelco 214-1080 |
| 2002-2004 | Buick | Regal | Buick Regal EGR Valve V6 3.8L (8th Vin Digit K) ACDelco 214-1080 |
| 2000-2005 | Cadillac | Deville | Cadillac Deville EGR Valve V8 4.6L (8th Vin Digit 9) ACDelco 214-1080 |
| 2000-2005 | Cadillac | Deville | Cadillac Deville EGR Valve V8 4.6L (8th Vin Digit Y) ACDelco 214-1080 |
| 2000-2002 | Cadillac | Eldorado | Cadillac Eldorado EGR Valve V8 4.6L (8th Vin Digit Y) ACDelco 214-1080 |
| 2000-2002 | Cadillac | Eldorado | Cadillac Eldorado EGR Valve V8 4.6L (8th Vin Digit 9) ACDelco 214-1080 |
| 1999-2000 | Cadillac | Escalade | Cadillac Escalade EGR Valve V8 5.7L (8th Vin Digit R) ACDelco 214-1080 |
| 2002 | Cadillac | Escalade | Cadillac Escalade EGR Valve V8 5.3L (8th Vin Digit T) ACDelco 214-1080 |
| 2002 | Cadillac | Escalade | Cadillac Escalade EGR Valve V8 6.0L (8th Vin Digit N) ACDelco 214-1080 |
| 2002 | Cadillac | Escalade EXT | Cadillac Escalade EXT EGR Valve V8 6.0L (8th Vin Digit N) ACDelco 214-1080 |
| 2000-2004 | Cadillac | Seville | Cadillac Seville EGR Valve V8 4.6L (8th Vin Digit Y) ACDelco 214-1080 |
| 2000-2003 | Cadillac | Seville | Cadillac Seville EGR Valve V8 4.6L (8th Vin Digit 9) ACDelco 214-1080 |
| 1993 | Chevy | Astro | Chevy Astro EGR Valve V6 4.3L (8th Vin Digit Z) ACDelco 214-1080 |
| 1996-2001 | Chevy | Astro | Chevy Astro EGR Valve V6 4.3L (8th Vin Digit W) ACDelco 214-1080 |
| 2002 | Chevy | Astro | Chevy Astro EGR Valve V6 4.3L (8th Vin Digit X) ACDelco 214-1080 |
| 2002 | Chevy | Avalanche 1500 | Chevy Avalanche 1500 EGR Valve V8 5.3L (8th Vin Digit T) ACDelco 214-1080 |
| 1996-2002 | Chevy | Blazer S10 | Chevy Blazer S10 EGR Valve V6 4.3L (8th Vin Digit W) ACDelco 214-1080 |
| 1993 | Chevy | C1500 Truck | Chevy C1500 Truck EGR Valve V6 4.3L (8th Vin Digit Z) ACDelco 214-1080 |
| 1996-1998 | Chevy | C1500 Truck | Chevy C1500 Truck EGR Valve V6 4.3L (8th Vin Digit W) ACDelco 214-1080 |
| 1996-1999 | Chevy | C1500 Truck | Chevy C1500 Truck EGR Valve V8 5.7L (8th Vin Digit R) ACDelco 214-1080 |
| 1996-1999 | Chevy | C1500 Truck | Chevy C1500 Truck EGR Valve V8 5.0L (8th Vin Digit M) ACDelco 214-1080 |
| 1996-2000 | Chevy | C2500 Truck | Chevy C2500 Truck EGR Valve V8 5.7L (8th Vin Digit R) ACDelco 214-1080 |
| 1996-1998 | Chevy | C2500 Truck | Chevy C2500 Truck EGR Valve V8 5.0L (8th Vin Digit M) ACDelco 214-1080 |
| 1996-2000 | Chevy | C3500 Truck | Chevy C3500 Truck EGR Valve V8 5.7L (8th Vin Digit R) ACDelco 214-1080 |
| 1996-2002 | Chevy | Express 1500 Van | Chevy Express 1500 Van EGR Valve V8 5.0L (8th Vin Digit M) ACDelco 214-1080 |
| 1996-2002 | Chevy | Express 1500 Van | Chevy Express 1500 Van EGR Valve V6 4.3L (8th Vin Digit W) ACDelco 214-1080 |
| 1996-2002 | Chevy | Express 1500 Van | Chevy Express 1500 Van EGR Valve V8 5.7L (8th Vin Digit R) ACDelco 214-1080 |
| 1996-2002 | Chevy | Express 2500 Van | Chevy Express 2500 Van EGR Valve V8 5.7L (8th Vin Digit R) ACDelco 214-1080 |
| 1996-2002 | Chevy | Express 2500 Van | Chevy Express 2500 Van EGR Valve V6 4.3L (8th Vin Digit W) ACDelco 214-1080 |
| 1996-2002 | Chevy | Express 2500 Van | Chevy Express 2500 Van EGR Valve V8 5.0L (8th Vin Digit M) ACDelco 214-1080 |
| 2003 | Chevy | Express 2500 Van | Chevy Express 2500 Van EGR Valve V8 6.0L (8th Vin Digit U) ACDelco 214-1080 |
| 1996-2002 | Chevy | Express 3500 Van | Chevy Express 3500 Van EGR Valve V8 5.7L (8th Vin Digit R) ACDelco 214-1080 |
| 2003 | Chevy | Express 3500 Van | Chevy Express 3500 Van EGR Valve V8 6.0L (8th Vin Digit U) ACDelco 214-1080 |
| 2002-2005 | Chevy | Impala | Chevy Impala EGR Valve V6 3.8L (8th Vin Digit K) ACDelco 214-1080 |
| 2004-2005 | Chevy | Impala | Chevy Impala SS EGR Valve V6 3.8L Supercharged (8th Vin Digit 1) ACDelco 214-1080 |
| 1996-1999 | Chevy | K1500 Truck | Chevy K1500 Truck EGR Valve V8 5.0L (8th Vin Digit M) ACDelco 214-1080 |
| 1996-1999 | Chevy | K1500 Truck | Chevy K1500 Truck EGR Valve V8 5.7L (8th Vin Digit R) ACDelco 214-1080 |
| 1996-1998 | Chevy | K1500 Truck | Chevy K1500 Truck EGR Valve V6 4.3L (8th Vin Digit W) ACDelco 214-1080 |
| 1996-2000 | Chevy | K2500 Truck | Chevy K2500 Truck EGR Valve V8 5.7L (8th Vin Digit R) ACDelco 214-1080 |
| 1997-1998 | Chevy | K2500 Truck | Chevy K2500 Truck EGR Valve V8 5.0L (8th Vin Digit M) ACDelco 214-1080 |
| 1996-2000 | Chevy | K3500 Truck | Chevy K3500 Truck EGR Valve V8 5.7L (8th Vin Digit R) ACDelco 214-1080 |
| 2002-2005 | Chevy | Monte Carlo | Chevy Monte Carlo EGR Valve V6 3.8L (8th Vin Digit K) ACDelco 214-1080 |
| 2004-2005 | Chevy | Monte Carlo | Chevy Monte Carlo SS EGR Valve V6 3.8L Supercharged (8th Vin Digit 1) ACDelco 214-1080 |
| 1996-2002 | Chevy | S10 Pickup | Chevy S10 Pickup EGR Valve V6 4.3L (8th Vin Digit W) ACDelco 214-1080 |
| 1996-1999 | Chevy | S10 Pickup | Chevy S10 Pickup EGR Valve V6 4.3L (8th Vin Digit X) ACDelco 214-1080 |
| 1999-2002 | Chevy | Silverado 1500 | Chevy Silverado 1500 EGR Valve V6 4.3L (8th Vin Digit W) ACDelco 214-1080 |
| 1999-2002 | Chevy | Silverado 1500 | Chevy Silverado 1500 EGR Valve V8 4.8L (8th Vin Digit V) ACDelco 214-1080 |
| 1999-2002 | Chevy | Silverado 1500 | Chevy Silverado 1500 EGR Valve V8 5.3L (8th Vin Digit T) ACDelco 214-1080 |
| 2002 | Chevy | Silverado 1500 | Chevy Silverado 1500 EGR Valve V6 4.3L (8th Vin Digit X) ACDelco 214-1080 |
| 2001-2002 | Chevy | Silverado 1500 HD | Chevy Silverado 1500 HD EGR Valve V8 6.0L (8th Vin Digit U) ACDelco 214-1080 |
| 1999-2000 | Chevy | Silverado 2500 | Chevy Silverado 2500 EGR Valve V8 5.3L (8th Vin Digit T) ACDelco 214-1080 |
| 1999-2002 | Chevy | Silverado 2500 | Chevy Silverado 2500 EGR Valve V8 6.0L (8th Vin Digit U) ACDelco 214-1080 |
| 2001-2002 | Chevy | Silverado 2500 HD | Chevy Silverado 2500 HD EGR Valve V8 6.0L (8th Vin Digit U) ACDelco 214-1080 |
| 2001-2002 | Chevy | Silverado 2500 HD | Chevy Silverado 2500 HD EGR Valve V8 6.0L (8th Vin Digit U) ACDelco 214-1080 |
| 2001-2002 | Chevy | Silverado 3500 | Chevy Silverado 3500 EGR Valve V8 6.0L (8th Vin Digit U) ACDelco 214-1080 |
| 2000-2002 | Chevy | Suburban 1500 | Chevy Suburban 1500 EGR Valve V8 5.3L (8th Vin Digit T) ACDelco 214-1080 |
| 2000-2002 | Chevy | Suburban 2500 | Chevy Suburban 2500 EGR Valve V8 6.0L (8th Vin Digit U) ACDelco 214-1080 |
| 1996-1999 | Chevy | Suburban C1500 | Chevy Suburban C1500 EGR Valve V8 5.7L (8th Vin Digit R) ACDelco 214-1080 |
| 1996-1999 | Chevy | Suburban C2500 | Chevy Suburban C2500 EGR Valve V8 5.7L (8th Vin Digit R) ACDelco 214-1080 |
| 1996-1999 | Chevy | Suburban K1500 | Chevy Suburban K1500 EGR Valve V8 5.7L (8th Vin Digit R) ACDelco 214-1080 |
| 1996-1999 | Chevy | Suburban K2500 | Chevy Suburban K2500 EGR Valve V8 5.7L (8th Vin Digit R) ACDelco 214-1080 |
| 1996-2000 | Chevy | Tahoe | Chevy Tahoe EGR Valve V8 5.7L (8th Vin Digit R) ACDelco 214-1080 |
| 2000-2002 | Chevy | Tahoe | Chevy Tahoe EGR Valve V8 5.3L (8th Vin Digit T) ACDelco 214-1080 |
| 2000-2002 | Chevy | Tahoe | Chevy Tahoe EGR Valve V8 4.8L (8th Vin Digit V) ACDelco 214-1080 |
| 1996-1999 | Chevy | Van - P Series Forward Control | Chevy Van - P Series Forward Control P30 EGR Valve V6 4.3L (8th Vin Digit W) ACDelco 214-1080 |
| 1996-1999 | Chevy | Van - P Series Forward Control | Chevy Van - P Series Forward Control P30 EGR Valve V8 5.7L (8th Vin Digit R) ACDelco 214-1080 |
| 1993 | GMC | C1500 Truck | GMC C1500 Truck EGR Valve V6 4.3L (8th Vin Digit Z) ACDelco 214-1080 |
| 1996-1998 | GMC | C1500 Truck | GMC C1500 Truck EGR Valve V6 4.3L (8th Vin Digit W) ACDelco 214-1080 |
| 1996-1999 | GMC | C1500 Truck | GMC C1500 Truck EGR Valve V8 5.7L (8th Vin Digit R) ACDelco 214-1080 |
| 1996-1999 | GMC | C1500 Truck | GMC C1500 Truck EGR Valve V8 5.7L (8th Vin Digit R) ACDelco 214-1080 |
| 1996-1999 | GMC | C1500 Truck | GMC C1500 Truck EGR Valve V8 5.0L (8th Vin Digit M) ACDelco 214-1080 |
| 1996-2000 | GMC | C2500 Truck | GMC C2500 Truck EGR Valve V8 5.7L (8th Vin Digit R) ACDelco 214-1080 |
| 1996-1998 | GMC | C2500 Truck | GMC C2500 Truck EGR Valve V8 5.0L (8th Vin Digit M) ACDelco 214-1080 |
| 1996-2000 | GMC | C3500 Truck | GMC C3500 Truck EGR Valve V8 5.7L (8th Vin Digit R) ACDelco 214-1080 |
| 1996-2001 | GMC | Jimmy S-15 | GMC Jimmy S-15 EGR Valve V6 4.3L (8th Vin Digit W) ACDelco 214-1080 |
| 1996-1998 | GMC | K1500 Truck | GMC K1500 Truck EGR Valve V6 4.3L (8th Vin Digit W) ACDelco 214-1080 |
| 1996-1999 | GMC | K1500 Truck | GMC K1500 Truck EGR Valve V8 5.0L (8th Vin Digit M) ACDelco 214-1080 |
| 1996-1999 | GMC | K1500 Truck | GMC K1500 Truck EGR Valve V8 5.7L (8th Vin Digit R) ACDelco 214-1080 |
| 1996-2000 | GMC | K2500 Truck | GMC K2500 Truck EGR Valve V8 5.7L (8th Vin Digit R) ACDelco 214-1080 |
| 1998 | GMC | K2500 Truck | GMC K2500 Truck EGR Valve V8 5.0L (8th Vin Digit M) ACDelco 214-1080 |
| 1996-2000 | GMC | K3500 Truck | GMC K3500 Truck EGR Valve V8 5.7L (8th Vin Digit R) ACDelco 214-1080 |
| 1996-2002 | GMC | S-15 Sonoma | GMC S-15 Sonoma EGR Valve V6 4.3L (8th Vin Digit W) ACDelco 214-1080 |
| 1996-1999 | GMC | S-15 Sonoma | GMC S-15 Sonoma EGR Valve V6 4.3L (8th Vin Digit X) ACDelco 214-1080 |
| 1993 | GMC | Safari | GMC Safari EGR Valve V6 4.3L (8th Vin Digit Z) ACDelco 214-1080 |
| 1996-2001 | GMC | Safari | GMC Safari EGR Valve V6 4.3L (8th Vin Digit W) ACDelco 214-1080 |
| 2002 | GMC | Safari | GMC Safari EGR Valve V6 4.3L (8th Vin Digit X) ACDelco 214-1080 |
| 1996-2002 | GMC | Savana 1500 Van | GMC Savana 1500 Van EGR Valve V6 4.3L (8th Vin Digit W) ACDelco 214-1080 |
| 1996-2002 | GMC | Savana 1500 Van | GMC Savana 1500 Van EGR Valve V8 5.0L (8th Vin Digit M) ACDelco 214-1080 |
| 1996-2002 | GMC | Savana 1500 Van | GMC Savana 1500 Van EGR Valve V8 5.7L (8th Vin Digit R) ACDelco 214-1080 |
| 1996-2002 | GMC | Savana 2500 Van | GMC Savana 2500 Van EGR Valve V6 4.3L (8th Vin Digit W) ACDelco 214-1080 |
| 1996-2002 | GMC | Savana 2500 Van | GMC Savana 2500 Van EGR Valve V8 5.0L (8th Vin Digit M) ACDelco 214-1080 |
| 1996-2002 | GMC | Savana 2500 Van | GMC Savana 2500 Van EGR Valve V8 5.7L (8th Vin Digit R) ACDelco 214-1080 |
| 2003 | GMC | Savana 2500 Van | GMC Savana 2500 Van EGR Valve V8 6.0L (8th Vin Digit U) ACDelco 214-1080 |
| 1996-2002 | GMC | Savana 3500 Van | GMC Savana 3500 Van EGR Valve V8 5.7L (8th Vin Digit R) ACDelco 214-1080 |
| 2003 | GMC | Savana 3500 Van | GMC Savana 3500 Van EGR Valve V8 6.0L (8th Vin Digit U) ACDelco 214-1080 |
| 1999-2002 | GMC | Sierra 1500 | GMC Sierra 1500 EGR Valve V6 4.3L (8th Vin Digit W) ACDelco 214-1080 |
| 1999-2002 | GMC | Sierra 1500 | GMC Sierra 1500 EGR Valve V8 4.8L (8th Vin Digit V) ACDelco 214-1080 |
| 1999-2002 | GMC | Sierra 1500 | GMC Sierra 1500 EGR Valve V8 5.3L (8th Vin Digit T) ACDelco 214-1080 |
| 2001 | GMC | Sierra 1500 | GMC Sierra 1500 C3 EGR Valve V8 6.0L (8th Vin Digit U) ACDelco 214-1080 |
| 2002 | GMC | Sierra 1500 | GMC Sierra 1500 EGR Valve V6 4.3L (8th Vin Digit X) ACDelco 214-1080 |
| 2001-2002 | GMC | Sierra 1500 HD | GMC Sierra 1500 HD EGR Valve V8 6.0L (8th Vin Digit U) ACDelco 214-1080 |
| 1999-2000 | GMC | Sierra 2500 | GMC Sierra 2500 EGR Valve V8 5.3L (8th Vin Digit T) ACDelco 214-1080 |
| 1999-2002 | GMC | Sierra 2500 | GMC Sierra 2500 EGR Valve V8 6.0L (8th Vin Digit U) ACDelco 214-1080 |
| 2001-2002 | GMC | Sierra 2500 HD | GMC Sierra 2500 HD EGR Valve V8 6.0L (8th Vin Digit U) ACDelco 214-1080 |
| 2001-2002 | GMC | Sierra 2500 HD | GMC Sierra 2500 HD EGR Valve V8 6.0L (8th Vin Digit U) ACDelco 214-1080 |
| 2001-2002 | GMC | Sierra 3500 | GMC Sierra 3500 EGR Valve V8 6.0L (8th Vin Digit U) ACDelco 214-1080 |
| 1996-1999 | GMC | Van - P Series Forward Control | GMC Van - P Series Forward Control P3500 EGR Valve V8 5.7L (8th Vin Digit R) ACDelco 214-1080 |
| 1996-1999 | GMC | Van - P Series Forward Control | GMC Van - P Series Forward Control P3500 EGR Valve V6 4.3L (8th Vin Digit W) ACDelco 214-1080 |
| 1996-2000 | GMC | Yukon | GMC Yukon EGR Valve V8 5.7L (8th Vin Digit R) ACDelco 214-1080 |
| 2000-2002 | GMC | Yukon | GMC Yukon EGR Valve V8 4.8L (8th Vin Digit V) ACDelco 214-1080 |
| 2000-2002 | GMC | Yukon | GMC Yukon EGR Valve V8 5.3L (8th Vin Digit T) ACDelco 214-1080 |
| 2000-2002 | GMC | Yukon XL 1500 | GMC Yukon XL 1500 EGR Valve V8 5.3L (8th Vin Digit T) ACDelco 214-1080 |
| 2000-2002 | GMC | Yukon XL 2500 | GMC Yukon XL 2500 EGR Valve V8 6.0L (8th Vin Digit U) ACDelco 214-1080 |
| 1996-2002 | Honda | Passport | Honda Passport EGR Valve V6 3.2L ACDelco 214-1080 |
| 1996 | Honda | Passport | Honda Passport EGR Valve L4 2.6L ACDelco 214-1080 |
| 1998-2000 | Isuzu | Amigo | Isuzu Amigo EGR Valve V6 3.2L ACDelco 214-1080 |
| 1998-2000 | Isuzu | Amigo | Isuzu Amigo EGR Valve L4 2.2L ACDelco 214-1080 |
| 2002-2004 | Isuzu | Axiom | Isuzu Axiom EGR Valve V6 3.5L ACDelco 214-1080 |
| 1997-1999 | Isuzu | Hombre | Isuzu Hombre EGR Valve V6 4.3L (8th Vin Digit X) ACDelco 214-1080 |
| 2000 | Isuzu | Hombre | Isuzu Hombre EGR Valve V6 4.3L (8th Vin Digit W) ACDelco 214-1080 |
| 1996-1997 | Isuzu | Rodeo | Isuzu Rodeo EGR Valve L4 2.6L ACDelco 214-1080 |
| 1996-2004 | Isuzu | Rodeo | Isuzu Rodeo EGR Valve V6 3.2L ACDelco 214-1080 |
| 1998-2003 | Isuzu | Rodeo | Isuzu Rodeo EGR Valve L4 2.2L ACDelco 214-1080 |
| 2004 | Isuzu | Rodeo | Isuzu Rodeo EGR Valve V6 3.5L ACDelco 214-1080 |
| 2001-2003 | Isuzu | Rodeo Sport | Isuzu Rodeo Sport EGR Valve V6 3.2L ACDelco 214-1080 |
| 2001 | Isuzu | Rodeo Sport | Isuzu Rodeo Sport EGR Valve L4 2.2L ACDelco 214-1080 |
| 1996-1997 | Isuzu | Trooper | Isuzu Trooper EGR Valve V6 3.2L ACDelco 214-1080 |
| 1998-2002 | Isuzu | Trooper | Isuzu Trooper EGR Valve V6 3.5L ACDelco 214-1080 |
| 1999-2001 | Isuzu | VehiCROSS | Isuzu VehiCROSS EGR Valve V6 3.5L ACDelco 214-1080 |
| 2001-2002 | Oldsmobile | Aurora | Olds Aurora EGR Valve V6 3.5L (8th Vin Digit H) ACDelco 214-1080 |
| 2001-2003 | Oldsmobile | Aurora | Olds Aurora EGR Valve V8 4.0L (8th Vin Digit C) ACDelco 214-1080 |
| 1996-2001 | Oldsmobile | Bravada | Olds Bravada EGR Valve V6 4.3L (8th Vin Digit W) ACDelco 214-1080 |
| 1999-2002 | Oldsmobile | Intrigue | Olds Intrigue EGR Valve V6 3.5L (8th Vin Digit H) ACDelco 214-1080 |
| 2002-2005 | Pontiac | Bonneville | Pontiac Bonneville EGR Valve V6 3.8L (8th Vin Digit K) ACDelco 214-1080 |
| 2002-2003 | Pontiac | Bonneville | Pontiac Bonneville EGR Valve V6 3.8L Supercharged (8th Vin Digit 1) ACDelco 214-1080 |
| 2004-2005 | Pontiac | Bonneville | Pontiac Bonneville EGR Valve V8 4.6L (8th Vin Digit Y) ACDelco 214-1080 |
| 2002-2003 | Pontiac | Grand Prix | Pontiac Grand Prix EGR Valve V6 3.8L Supercharged (8th Vin Digit 1) ACDelco 214-1080 |
| 2002-2003 | Pontiac | Grand Prix | Pontiac Grand Prix EGR Valve V6 3.8L (8th Vin Digit K) ACDelco 214-1080 |
| 2004-2005 | Pontiac | Grand Prix | Pontiac Grand Prix EGR Valve V6 3.8L (8th Vin Digit 4) ACDelco 214-1080 |
| 2004-2005 | Pontiac | Grand Prix | Pontiac Grand Prix EGR Valve V6 3.8L (8th Vin Digit 2) ACDelco 214-1080 |
This part replaces:
ACDelco 214-1080
OE # 12576918
OE # 17113278
Part #: ACEGR00002
Order must be placed by 4pm ET
Get it in: 2 - 4 Business Days
Want it sooner? Choose Next Day Air at Checkout

Brand #: 214-1080