WEZMX00005-EGR Pressure Feedback Sensor (DPFE) Wells Vehicle Electronics SU2108
Replaces
EGR Pressure Feedback Sensor (DPFE) Wells Vehicle Electronics SU2108 - WEZMX00005
WEZMX00005
WELLS ENGINE COOLANT LEVEL SENSOR: SU2108

Wells offers the industry's most extensive line of premium quality replacement ignition components for domestic and foreign-nameplate vehicles. This comprehensive product range includes parts that precisely match OE fit, form and function as well as Wells-optimized components that eliminate known original equipment design flaws.
The DPFE (Delta Feedback Pressure EGR) is also known as an EGR Pressure Feedback Sensor, and is a crucial part of the EGR (Exhaust Gas Recirculation) system. This sensor measures pressure differences between the intake and exhaust within the EGR tube. Those readings are converted to voltage and transmitted to the PCM (Powertrain Control Module) which intern controls EGR operation via the Electronic Vacuum Regulator.
The EGR valve on your vehicle is part of the emissions reduction system, at certain times it allows for exhaust gasses to be recirculated back through the intake to mix with the fresh air charge. This process reduces combustion temperatures which results in lower NOx emissions.
Specifications:
Brand New Wells DPFE Sensor
Replaces dealer part numbers: DPFE15, DPFE 15, F77Z9J460AB, F77Z 9J 460 AB
Direct replacement

bolt on style (2 bolt mounting)

Built to strict quality control standard
100% factory tested
There are many factors to consider when diagnosing a bad / faulty DPFE sensor. Broken or disconnected vacuum line, partially blocked line or passage, and faulty EGR valves are some of the common issues related to DPFE codes.
Lifetime Warranty
This item is backed by a Limited Lifetime Warranty. In the event this item should fail due to manufacturing defects during intended use, we will exchange the part free of charge (excludes shipping charges) for the original purchaser. Please keep your invoice for proof of this warranty.
Vehicle Fit
1996-1997 Ford Aerostar EGR Pressure Feedback Sensor (DPFE) Bolt-on Wells Vehicle Electronics SU2108
1994-1997 Ford Aspire EGR Pressure Feedback Sensor (DPFE) Bolt-on Wells Vehicle Electronics SU2108
1996 Ford Bronco EGR Pressure Feedback Sensor (DPFE) Bolt-on Wells Vehicle Electronics SU2108
1995 Ford Contour EGR Pressure Feedback Sensor (DPFE) Bolt-on L4 2.0L Wells Vehicle Electronics SU2108
1996-1999 Ford Contour EGR Pressure Feedback Sensor (DPFE) Bolt-on Wells Vehicle Electronics SU2108
1995-2000 Ford Crown Victoria EGR Pressure Feedback Sensor (DPFE) Bolt-on Wells Vehicle Electronics SU2108
1996-2004 Ford E150 Van EGR Pressure Feedback Sensor (DPFE) Bolt-on Wells Vehicle Electronics SU2108
1996-2004 Ford E250 Van EGR Pressure Feedback Sensor (DPFE) Bolt-on Wells Vehicle Electronics SU2108
1996-1997 Ford E350 Van EGR Pressure Feedback Sensor (DPFE) Bolt-on Wells Vehicle Electronics SU2108
1998-2004 Ford E350 Van EGR Pressure Feedback Sensor (DPFE) Bolt-on (excluding Diesel Engines) Wells Vehicle Electronics SU2108
2003 Ford E550 Van EGR Pressure Feedback Sensor (DPFE) Bolt-on V10 6.8L Wells Vehicle Electronics SU2108
2003-2008 Ford Escape EGR Pressure Feedback Sensor (DPFE) Bolt-on Wells Vehicle Electronics SU2108
1994-1996 Ford Escort GT EGR Pressure Feedback Sensor (DPFE) Bolt-on L4 1.8L Wells Vehicle Electronics SU2108
1996-2002 Ford Escort EGR Pressure Feedback Sensor (DPFE) Bolt-on Wells Vehicle Electronics SU2108
2000-2005 Ford Excursion EGR Pressure Feedback Sensor (DPFE) Bolt-on (excluding Diesel Engines) Wells Vehicle Electronics SU2108
1997-2004 Ford Expedition EGR Pressure Feedback Sensor (DPFE) Bolt-on Wells Vehicle Electronics SU2108
1995 Ford Explorer EGR Pressure Feedback Sensor (DPFE) Bolt-on with Oval Plug Wells Vehicle Electronics SU2108
1996-2001 Ford Explorer EGR Pressure Feedback Sensor (DPFE) Bolt-on Wells Vehicle Electronics SU2108
2001 Ford Explorer Sport Trac EGR Pressure Feedback Sensor (DPFE) Bolt-on Wells Vehicle Electronics SU2108
2004 Ford F150 Heritage Truck EGR Pressure Feedback Sensor (DPFE) Bolt-on Wells Vehicle Electronics SU2108
1996 Ford F150 Truck EGR Pressure Feedback Sensor (DPFE) Bolt-on for Models with California Emissions Wells Vehicle Electronics SU2108
1997-2003 Ford F150 Truck EGR Pressure Feedback Sensor (DPFE) Bolt-on Wells Vehicle Electronics SU2108
2004 Ford F150 Truck EGR Pressure Feedback Sensor (DPFE) Bolt-on Wells Vehicle Electronics SU2108
1997-1999 Ford F250 Light Duty Truck EGR Pressure Feedback Sensor (DPFE) Bolt-on Wells Vehicle Electronics SU2108
1999-2004 Ford F250 Super Duty Truck EGR Pressure Feedback Sensor (DPFE) Bolt-on (excluding Diesel Engines) Wells Vehicle Electronics SU2108
1999-2004 Ford F350 Super Duty Truck EGR Pressure Feedback Sensor (DPFE) Bolt-on (excluding Diesel Engines) Wells Vehicle Electronics SU2108
1996-1997 Ford F350 Truck EGR Pressure Feedback Sensor (DPFE) Bolt-on (excluding Diesel Engines) Wells Vehicle Electronics SU2108
1996-2004 Ford F450 Truck EGR Pressure Feedback Sensor (DPFE) Bolt-on (excluding Diesel Engines) Wells Vehicle Electronics SU2108
1999-2004 Ford F550 Truck EGR Pressure Feedback Sensor (DPFE) Bolt-on (excluding Diesel Engines) Wells Vehicle Electronics SU2108
2003-2008 Ford Focus EGR Pressure Feedback Sensor (DPFE) Bolt-on Wells Vehicle Electronics SU2108
1994-2003 Ford Mustang EGR Pressure Feedback Sensor (DPFE) Bolt-on V8 4.6L Wells Vehicle Electronics SU2108
1995-1999 Ford Ranger EGR Pressure Feedback Sensor (DPFE) Bolt-on Wells Vehicle Electronics SU2108
1996-2000 Ford Taurus EGR Pressure Feedback Sensor (DPFE) Bolt-on Wells Vehicle Electronics SU2108
2003-2007 Ford Taurus EGR Pressure Feedback Sensor (DPFE) Bolt-on Wells Vehicle Electronics SU2108
1994 Ford Thunderbird EGR Pressure Feedback Sensor (DPFE) Bolt-on V8 4.6L Wells Vehicle Electronics SU2108
2002 Ford Thunderbird EGR Pressure Feedback Sensor (DPFE) Bolt-on Wells Vehicle Electronics SU2108
1995-2000 Ford Windstar EGR Pressure Feedback Sensor (DPFE) Bolt-on Wells Vehicle Electronics SU2108
2001 Ford Windstar EGR Pressure Feedback Sensor (DPFE) Bolt-on Wells Vehicle Electronics SU2108
2003 Ford Windstar EGR Pressure Feedback Sensor (DPFE) Bolt-on Wells Vehicle Electronics SU2108
2002 Lincoln Blackwood EGR Pressure Feedback Sensor (DPFE) Bolt-on Wells Vehicle Electronics SU2108
1997-2002 Lincoln Continental EGR Pressure Feedback Sensor (DPFE) Bolt-on Wells Vehicle Electronics SU2108
2000-2002 Lincoln LS EGR Pressure Feedback Sensor (DPFE) Bolt-on Wells Vehicle Electronics SU2108
1997-1998 Lincoln Mark VIII EGR Pressure Feedback Sensor (DPFE) Bolt-on Wells Vehicle Electronics SU2108
1998-2004 Lincoln Navigator EGR Pressure Feedback Sensor (DPFE) Bolt-on Wells Vehicle Electronics SU2108
1995-2000 Lincoln Town Car EGR Pressure Feedback Sensor (DPFE) Bolt-on Wells Vehicle Electronics SU2108
1998-2001 Mazda B2500 Truck EGR Pressure Feedback Sensor (DPFE) Bolt-on L4 2.5L Wells Vehicle Electronics SU2108
1998-2007 Mazda B3000 Truck EGR Pressure Feedback Sensor (DPFE) Bolt-on V6 3.0L Wells Vehicle Electronics SU2108
1998-2000 Mazda B4000 Truck EGR Pressure Feedback Sensor (DPFE) Bolt-on V6 4.0L Wells Vehicle Electronics SU2108
2003-2004 Mazda Tribute EGR Pressure Feedback Sensor (DPFE) Bolt-on Wells Vehicle Electronics SU2108
1994 Mercury Cougar EGR Pressure Feedback Sensor (DPFE) Bolt-on V8 4.6L Wells Vehicle Electronics SU2108
1999 Mercury Cougar EGR Pressure Feedback Sensor (DPFE) Bolt-on V6 2.5L Wells Vehicle Electronics SU2108
1995 Mercury Grand Marquis EGR Pressure Feedback Sensor (DPFE) Bolt-on Wells Vehicle Electronics SU2108
1998-2000 Mercury Grand Marquis EGR Pressure Feedback Sensor (DPFE) Bolt-on Wells Vehicle Electronics SU2108
2005-2007 Mercury Mariner EGR Pressure Feedback Sensor (DPFE) Bolt-on Wells Vehicle Electronics SU2108
1995 Mercury Mystique EGR Pressure Feedback Sensor (DPFE) Bolt-on L4 2.0L Wells Vehicle Electronics SU2108
1996-1999 Mercury Mystique EGR Pressure Feedback Sensor (DPFE) Bolt-on Wells Vehicle Electronics SU2108
1996-1999 Mercury Sable EGR Pressure Feedback Sensor (DPFE) Bolt-on Wells Vehicle Electronics SU2108
2003-2005 Mercury Sable EGR Pressure Feedback Sensor (DPFE) Bolt-on Wells Vehicle Electronics SU2108
1997-1999 Mercury Tracer EGR Pressure Feedback Sensor (DPFE) Bolt-on Wells Vehicle Electronics SU2108
This part replaces:
Wells Vehicle Electronics SU2108
OE # F77Z9J460AB
Part #: WEZMX00005


Ships Same Day for orders placed by 4 P.M. ET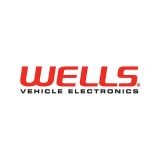 Brand #: SU2108