1AMRP01783-Dodge Mirror Pair
Replaces
Dodge Mirror Pair Trail Ridge TR00139 - 1AMRP01783
1AMRP01783
Part Details
Mirror Signal Type:

  Upgrade LED Turn Signal

Mirror Head Style:

  4th Generation Dodge Style Mirror Head

Mirror Operation:

  Power

Mirror Type:

  Towing

Mirror Extension Type:

  Flip-Up

Quantity:

  Pair

Mirror Color / Finish:

  Textured Black

Mirror Folding Type:

  Upgrade Power-Folding

Mirror Heating Type:

  Heated
Specifications:
Comes as a Pair

Fits both LH (Driver Side) & RH (Passenger Side)

Power Operation Glass
Heated Glass
Upgrade LED Turn Signal
Power Folding Upgrade

Upgraded twin motor design
Includes installation kit (switch, fuse, & wiring)

Textured Black finish
Flip-Up Style
Upgraded mirror head style - modeled after 4th generation tow mirror design
Direct replacements
Installation Note: Please use caution when installing these mirrors, do not pinch the wires near the mounting base area. Pinched wires can result in electrical issues.
Upgraded Mirrors Note:
This set of upgraded mirrors are designed to fit and function just like the original. However, if the vehicle did not come equipped with all of the features noted, additional wiring may be required for complete operation.
Trusted Quality:
Trail Ridge Truck Accessories are developed and built with a promise to provide high quality, durable parts for your truck and back them with the best warranty in the automotive industry. They are manufactured from the highest quality materials and are constructed to meet or exceed OEM standards. Every Trail Ridge truck part is rigorously tested to ensure superior fit, function, and durability. Quality, trusted value, and hassle-free installation are all backed by our 100% satisfaction guarantee.
Item Condition: New

For Installation:
The mirror head needs to be electronically folded and unfolded for a minimum of 3 cycles on its first use to synchronize. Always fold the mirror electronically. Manually folding the mirror can result in damage to the folding module.
Lifetime Warranty
This item is backed by a Limited Lifetime Warranty. In the event this item should fail due to manufacturing defects during intended use, we will exchange the part free of charge (excludes shipping charges) for the original purchaser.
For Installation:
The mirror head needs to be electronically folded and unfolded for a minimum of 3 cycles on its first use to synchronize. Always fold the mirror electronically. Manually folding the mirror can result in damage to the folding module.
Bad motor!
The first set had a bad fold motor in the passenger mirror, have not received the replacement set as of 01/21/2017
Great mirror
The design of the mirror is sturdy. Only issue was the bracket didnt quite fit my truck. I had to grind off a corner so my window would go up without getting stuck. Everything else works as it should. The glass does shake when in vertical position.
Great addition to my 2004 Ram 1500
Just installed them on my 2004 Dodge Ram1500. They look nice and work as advertised. Took some time to install because of the non factory additions (signal lights and electric folding). Had to space the drivers side out a little because it was pushing my rain guard against the window. (No big deal). I havent used them for towing my trailers.
Good product would buy again
Good quality. I put them on an 08 Cummins. Motors for the folding are smooth and dont hang up. LED. Light s are bright. I give them a thumbs up
Perfect fit
They are good mirrors. Install video on YouTube made it easy. Power fold is fast and smooth. LED lights are bright.
Good product
I ordered the mirrors and they came in decent time they are pretty good quality build but when I got them one of the leds was broken. Called them and the got it all sorted out pretty quickly going to be getting a replacement very happy with the service and team at 1a auto
Amazing mirrors!!!
I absolutely love these mirrors. They fit perfectly into the truck. The wires came with plenty of slack to trim after I ran them to the proper locations. I watched one of the videos for the installation online and it made the installation of the wiring for the power fold and lights much easier. I would highly recommend these mirrors to anyone that is interested.
Power folding mirrors upgrade 2005 Power Wagon
This upgrade to power folding, heated mirrors is must for anyone looking to bring their older Ram upto todays standards. The shipping was fast and the mirrors were very well packaged. The installation was so easy, the instructions were clear and understandable to anyone. Plus links to online videos if someone wanted to reference them. I would highly recommend 1A Auto to anyone looking to purchase these mirrors in the future.
Best Upgrade
After my 2015 Ram was totalled i bought a 2003 until I order a 2020 but my driver mirror was broke so I loved having the power folding mirrors on my 2015 so when i found these i had to have them put on. Plus i wired the led light up as both turn signal and marker light. They make the 2003 look amazing. Highly recommend them. ????? 5 stars all the way.
Customer Q&A
Ask a question to 1A Auto customers who purchased the product
If your vehicles mirrors dont already have the blinker and I order a pair with blinkers. How do I think connect them so that the blinker works ?
You would have to wire them in. We do advise to purchase mirrors option by options for them to be plug and play. If the plug is altered it will void your warranty.
Does this come with the wires needed for the turn signal upgrade?
NO these will come with the wiring to upgrade to power folding.
Since the 2002-2008 did not come with lights on the mirrors or power folding, and never had a factory connection at the mirror for lights or power folding, this mirror does come with the wiring for both the power folding and the light on the mirror. While the power folding wiring will all be inside the cab once routed from the door, it appears the only place to connect the lights is outside the cab. Below is a link to that shows one way to connect the lights on the mirrors.
What is the distance from outside the mounting flange to the outer edge of mirror in the up or tow position? Do these mirrors extend out any further than stock?
When flipped down the overall length (base to end of mirror) will be 11.5 inches, and when flipped up it extends to 15.25 inches. These are made to factory specs and will not extend any further.
I notice that this product now lists "upgraded twin motor design", will this eliminate the mirror folding in from driving at freeway speeds? Went through 3 pairs of the first design, and was hoping to avoid the same.
I have not had an issue with them at highway speed, I have reached 115MPH with no issues, with the tow mirrors out. Have not had any other issues with this set of mirrors, as of yet. Bought about a month or two ago.
Christopher B
May 22, 2017
Ive got 90 mph and the mirrors had stayed at its fold out position. No problem so far..
I havent had that problem with the pair I purchased
Ive never had that issue. Have dealt with high winds and going 80. Also have been upwards of 80 and had them stay out. Granted the wind will vibrate the mirrors still
The new twin motor design is an upgrade, because the older single motor ones wore out prematurely. This dual motor will insure the power fold function works for a long, long time!
Im using the new style, no issues like you describe. Excellent product sorry to hear about the early issues
Do these come with the puddle lights?
Nope, haven't seen that model offered in a long time. This just has the LED parking / turn signal on the outside.
Markos M
November 27, 2017
No mine did not come with puddle lights
No just the turn signal lights
Richard E
November 27, 2017
No
Nathan D
November 27, 2017
No they dont come with puddle lights just turn signal lights.
Brian K
November 27, 2017
No they do not come with the puddle lights. I wish they did. It would be a nice feature. I have had these mirrors on my 2004 Ram 1500 for about 7 months without any problems. I love them. Better than the original. No vibration when in the normal position and tow position. Hope this helped.
No but that is an easy upgrade by local shop I got the Ram Head that shines on the ground now for an extra 180 installed
Can the mirrors be folded in separately or do they only fold together?
when you press the fold button, they can only fold in together.
Pretty sure it's both or nothing. You could wire it different I'm sure to make them fold how you want. Would need an extra toggle switch tho and wire the folding part on separate toggles
The default wiring to the switch would actuate both. If you wire it with an extra switch to disable the one you dont want to move, no problem.
The supplied wiring is set up to fold both at the same time. I suppose a switch could be added to select on it the other side it both, but it would take more than a simple switch to do that.
They fold together. To make it so the fold sperately you would need to run spectate wires with 2 switches.
They both fold in together . But I'm sure you can wire them to close individually.
Not with the switch that comes with it. With 2 switches most likely yes. It's on my list of to do's. It would be nice it the switch was halved.
Christopher B
January 3, 2018
With the supplied wiring harness and switch they both fold together.
Richard E
January 3, 2018
These will fold in together with the use of our switch.
Do these also have the puddle light?
These mirrors will only work for vehicles with these exact options. These mirrors do not have puddle lights. If you do not have the options listed, these mirrors may not function properly. Our mirrors are intended to be a direct plug and play for the exact options listed. We do not guarantee added options will operate for you if your vehicle does not currently have them.
Yes, these mirrors do have led puddle lights.
No they do not but not hard to get one put on.
Is the powered option for pulling the mirrors in against truck, or up and down for towing?
Hello, These mirrors are power folding not power extending. Thank you!
Pulling the mirrors in against the truck.
Brings the mirrors to the truck so u can fit in small places
in toward the truck. and back out
The power function is to fold/unfold the mirrors against the truck.
they fold inwards towards the truck they don't extend
Considering these mirrors, worried about vibration at highway speeds. Had a pair from ebay and ended up reinstalling OEM. I saw in the reviews one person commenting on vibration. Do these vibrate? ty
Depends on what you mean by vibrations. I have a 5.9 Cummins so naturally it's a vibrating machine. I do get a whistle at about 85-120 mph, only when the tow mirrors are up. I don't notice any vibration noises from the mirrors while at idle or driving.
Christopher B
May 13, 2018
At higher speeds, the mirrors definitely do vibrate a little more than the OEM pair did, but nothing that is too annoying. You can still see out of the mirror fine.
Installed them on my 2005 Dodge Ram 2500 SLT. Drove in winds 39 mph gusting to 54 mph. The mirrors did react to the wind gust (minor movement), there were no issues with them vibrating. The OEM mirrors did vibrate in the winds, however, the detents were worn which contributed to the mirror vibration.
The mirror itself is sturdy but the glass does shake slightly at highway speeds when in the vertical position. It's not terrible though. I'm the standard position they do not shake.
Have no problems with vibration.
Bought a pair for my 3rd gen, never had any vibration at highway speeds. I was super happy with the turnout and the install was pretty easy also.
I get a little vibration on the driver side glass, nothing where you cant see clearly. Not the whole mirror.
I have these for a year and they don't vibrate any more than the OEM. The arms are cast aluminum
Robbo, I have had these mirrors for about a year and they do not vibrate or shake. I also use them in the tow position and still don't have any vibration. I am very happy with them. Better than stock mirrors I love the feature of being able to fold them in with a touch of a button. I have them mounted on a 2004 Dodge Ram 1500. Look good also. Hope this helps you with your decision on buying them.
Is the glass(mirror) power adjustable using the stock control buttons or are they manual? Does it come with instructions?
We advise that you order mirrors with the same exact mirror options as your original mirrors. Special Note: These mirrors will only work for vehicles with these exact options. If you do not have the options listed, these mirrors will not function properly. Our mirrors are intended to be a direct plug and play for the exact options listed.
The normal mirror is adjustable via the OEM switch. The wide angle mirror is manually adjustable. Install is pretty simple, it does come with instructions as well.
It uses stock buttons, other than power folding option has switch you must mount
The big portion is. The smaller portion has to be adjusted by hand. They are sticky so generally dont move unless forced
Yes the factory switch will work with the new mirrors, as long as you had power mirrors before you swapped them.
Comes with instructions for installation. If power fold have to wire in switch if just power mirros it is dirrect plug and play. The optional light is also separate wiring
Yes, mirrors are adjustable using the stock control. Very easy, just plug it and go, although I had to add wiring for the retractable mirrors.
It uses the stock control buttons and there is a manual.
Assuming you already have electrically power mirrors, the mirror(s) is electrically adjustable from the stock control buttons. Yes, the mirrors come with installation instructions.
The main mirror is factory controls, yes. They do come with instructions
The power glass is plug and play to the existing plug. There is a very good instructional video produced by 1A Auto that I watched.
Yes the main mirror is power adjustable (not the convex smaller mirror). You use your stock switch to adjust the mirrors. If you ordered the power folding and built in signals then you have to do a little more wiring. It comes with instructions on mounting and wiring them up. Hope this helps. Have them about a year and haven't had a problem.
The mirrors adjust as before with the same buttons. For instructions I searched YouTube. The video instructions were very helpful and complete.
These mirrors plug directly into the original harness. The instructions are very clear to understand and links to videos if required by 1A Auto. Easy installation.
Are the parking/turn signal light bulbs replaceable? If so, what is the bulb size?
The turn signal lights do not have replaceable bulbs they will be an LED unit in which the whole piece would get replaced and plugs right into the mirror. Please let us know if you need further assistance, thank you.
How do I get work light on these mirrors?
I hooked them to the running lights
I tapped into the parking and turn signal wires and had lights
Jeremy E
October 21, 2018
U have to wire them into the wiring harness on your trucks light switch get a test light and find the running light wire and wire them in is what I did.
I have a 2009 RAM 3500, As my truck did not previously have an LED signal light in the mirror, I ran a wire to signal light bulb in the front headlight assembly.
This set of upgraded mirrors are designed to fit and function just like the original. However, if the vehicle did not come equipped with all of the features noted, additional wiring may be required for complete operation.
Christa R
October 22, 2018
I don't have the extra options for my vehicle, I thought these mirrors came with the wires to add the extra options?
The mirrors come with the necessary wires to run all of the available options within the mirrors. If your truck does not have the switches and wiring already in it you will have to do 1 of 2 things. first option would be to go to your local dealership and purchase the additional wire harnesses & plugs to install the additional features, or second option you can hardwire in after market switches to use the features (I wouldnt recommend this option if you are not experienced in installing aftermarket accessories). I supposed I should have also mentioned that you could bring these to an aftermarket installation company near you and they will do the work for you too.
The mirrors are heated and power adjustable. They plug in directly to your factory harness. The power folding wires are ran through your doors boot harness and then directly to your fuse box. These wirers are included as well as switch and fuse. Twenty minutes to install and easy to understand instructions. You can also review 1A Auto videos for the installation. Hope this helps
They do they come with two different harnesss so you can connect the running lights/signal lights that come in both mirrors. they also come with the harness so you can connect them to retrieve them automatically. If they dont come with that you need to call 1A Auto back. I hope this answers youre questions.
What color is the LED light?
This LED light would be amber.
Amber / Orange
Markos M
December 13, 2018
The LED's are Amber
Dominic V
December 13, 2018
Amber
Steven S
December 14, 2018
| Year | Make | Model | Description |
| --- | --- | --- | --- |
| 2002-2008 | Dodge | Ram 1500 Truck | Dodge Ram 1500 Truck Power Heated Upgrade LED Turn Signal Upgrade Power-Folding Textured Black Flip-Up 4th Generation Dodge Style Mirror Head Towing Mirror Pair |
| 2003-2009 | Dodge | Ram 2500 Truck | Dodge Ram 2500 Truck Power Heated Upgrade LED Turn Signal Upgrade Power-Folding Textured Black Flip-Up 4th Generation Dodge Style Mirror Head Towing Mirror Pair |
| 2003-2009 | Dodge | Ram 3500 Truck | Dodge Ram 3500 Truck Power Heated Upgrade LED Turn Signal Upgrade Power-Folding Textured Black Flip-Up 4th Generation Dodge Style Mirror Head Towing Mirror Pair |
Part #: 1AMRP01783
Order must be placed by 4pm ET
Get it in: 2 - 4 Business Days
Want it sooner? Choose Next Day Air at Checkout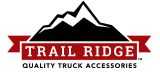 Brand #: TR00139