1AEAL00047-Alternator
Replaces
Alternator - 1AEAL00047
1AEAL00047
Specifications:
Brand New Alternator
42-63 amps
No core charge
Direct replacement
Built to strict quality control standards
Our electrical and electronic parts are subject to strict quality control testing. Please ensure proper diagnosis of this item before purchasing as the item cannot be returned once installed or plugged in.
48 States Only:
Due to shipping restrictions, we can only ship this to a physical address within the Contiguous U.S. (lower 48 states).
Item Condition: New

Lifetime Warranty
This item is backed by a Limited Lifetime Warranty. In the event this item should fail due to manufacturing defects during intended use, we will exchange the part free of charge (excludes shipping charges) for the original purchaser.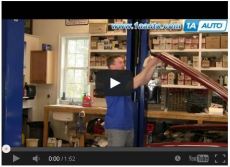 Tools needed for replacement:
Ratchets & Related

Ratchet

Screwdrivers & Related

Flat Blade Screwdriver
Pry Bar

Sockets - Metric

10mm Socket
15mm Socket
11mm Socket
14mm Socket
12mm Socket
13mm Socket

Sockets - SAE

1/2 Inch Socket
7/16 Inch Socket
9/16 Inch Socket

Wrenches - Metric

15mm Wrench
13mm Wrench
11mm Wrench
12mm Wrench
14mm Wrench
10mm Wrench

Wrenches - SAE

9/16 Inch Wrench
7/16 Inch Wrench
1/2 Inch Wrench
There are no reviews for this item.
Customer Q&A
Ask a question to 1A Auto customers who purchased the product
No questions have been asked about this item.
| Year | Make | Model | Description |
| --- | --- | --- | --- |
| 1978-1980 | American Motors | AMX | American Motors AMX Alternator L6 4.2L |
| 1978-1983 | American Motors | Concord | American Motors Concord Alternator L6 4.2L |
| 1978-1979 | American Motors | Concord | American Motors Concord Alternator L6 3.8L |
| 1980-1982 | American Motors | Concord | American Motors Concord Alternator L4 2.5L |
| 1980-1983 | American Motors | Eagle | American Motors Eagle Alternator |
| 1976-1978 | American Motors | Gremlin | American Motors Gremlin Alternator L6 3.8L |
| 1976-1978 | American Motors | Gremlin | American Motors Gremlin Alternator L6 4.2L |
| 1976-1977 | American Motors | Hornet | American Motors Hornet Alternator L6 3.8L |
| 1976-1977 | American Motors | Hornet | American Motors Hornet Alternator L6 4.2L |
| 1976-1978 | American Motors | Matador | American Motors Matador Alternator L6 4.2L |
| 1976-1978 | American Motors | Pacer | American Motors Pacer Alternator L6 3.8L |
| 1976-1980 | American Motors | Pacer | American Motors Pacer Alternator L6 4.2L |
| 1979 | American Motors | Spirit | American Motors Spirit Alternator L6 3.8L |
| 1979-1983 | American Motors | Spirit | American Motors Spirit Alternator L6 4.2L |
| 1980-1982 | American Motors | Spirit | American Motors Spirit Alternator L4 2.5L |
| 1973-1974 | Buick | Apollo | Buick Apollo Alternator L6 4.1L |
| 1979-1980 | Buick | Century | Buick Century Alternator V8 4.9L |
| 1980-1981 | Buick | Century | Buick Century Alternator V8 4.3L |
| 1982-1984 | Buick | Century | Buick Century Alternator V6 2.8L |
| 1973-1976 | Buick | Electra | Buick Electra Alternator V8 7.5L |
| 1980 | Buick | Electra | Buick Electra Alternator V8 4.9L |
| 1981-1982 | Buick | Electra | Buick Electra Alternator V8 5.0L |
| 1973-1976 | Buick | Estate Wagon | Buick Estate Wagon Alternator V8 7.5L |
| 1980 | Buick | Estate Wagon | Buick Estate Wagon Alternator V8 4.9L |
| 1981-1982 | Buick | Estate Wagon | Buick Estate Wagon Alternator V8 5.0L |
| 1973-1974 | Buick | LeSabre | Buick LeSabre Alternator |
| 1977-1980 | Buick | LeSabre | Buick LeSabre Alternator V8 4.9L |
| 1981-1982 | Buick | LeSabre | Buick LeSabre Alternator V8 5.0L |
| 1979-1980 | Buick | Regal | Buick Regal Alternator V8 4.9L |
| 1980-1981 | Buick | Regal | Buick Regal Alternator V8 4.3L |
| 1982 | Buick | Skyhawk | Buick Skyhawk Alternator L4 1.8L |
| 1977 | Buick | Skylark | Buick Skylark Alternator V8 4.9L |
| 1985 | Buick | Skylark | Buick Skylark Alternator V6 3.8L |
| 1973 | Chevy | Bel-Air | Chevy Bel-Air Alternator L6 4.1L |
| 1973-1981 | Chevy | Blazer Full Size | Chevy Blazer Full Size Alternator L6 4.1L |
| 1973 | Chevy | Blazer Full Size | Chevy Blazer Full Size Alternator L6 4.8L |
| 1981-1982 | Chevy | Blazer Full Size | Chevy Blazer Full Size Alternator V8 5.7L |
| 1973-1984 | Chevy | C10 Truck | Chevy C10 Truck Alternator L6 4.1L |
| 1973-1980 | Chevy | C10 Truck | Chevy C10 Truck Alternator L6 4.8L |
| 1973 | Chevy | C10 Truck | Chevy C10 Truck Alternator V8 5.0L |
| 1982 | Chevy | C10 Truck | Chevy C10 Truck Alternator V8 5.7L |
| 1973-1986 | Chevy | C20 Truck | Chevy C20 Truck Alternator L6 4.8L |
| 1973-1984 | Chevy | C20 Truck | Chevy C20 Truck Alternator L6 4.1L |
| 1973 | Chevy | C20 Truck | Chevy C20 Truck Alternator V8 5.0L |
| 1981-1982 | Chevy | C20 Truck | Chevy C20 Truck Alternator V8 5.7L |
| 1973-1986 | Chevy | C30 Truck | Chevy C30 Truck Alternator L6 4.8L |
| 1973-1980 | Chevy | C30 Truck | Chevy C30 Truck Alternator L6 4.1L |
| 1973 | Chevy | C30 Truck | Chevy C30 Truck Alternator V8 5.0L |
| 1981-1982 | Chevy | C30 Truck | Chevy C30 Truck Alternator V8 5.7L |
| 1973-1979 | Chevy | Camaro | Chevy Camaro Alternator L6 4.1L |
| 1977-1979 | Chevy | Caprice | Chevy Caprice Alternator L6 4.1L |
| 1973 | Chevy | Chevelle | Chevy Chevelle Alternator L6 4.1L |
| 1985 | Chevy | Citation II | Chevy Citation II Alternator V6 2.8L |
| 1968-1969 | Chevy | Corvette | Chevy Corvette Alternator V8 7.0L |
| 1981 | Chevy | Corvette | Chevy Corvette Alternator |
| 1973-1977 | Chevy | El Camino | Chevy El Camino Alternator L6 4.1L |
| 1975-1984 | Chevy | G10 | Chevy G10 Alternator L6 4.1L |
| 1981-1982 | Chevy | G10 | Chevy G10 Alternator V8 5.7L |
| 1981 | Chevy | G10 | Chevy G10 Alternator V8 5.0L |
| 1973-1974 | Chevy | G10 Van | Chevy G10 Van Alternator L6 4.1L |
| 1975-1984 | Chevy | G20 | Chevy G20 Alternator L6 4.1L |
| 1981-1982 | Chevy | G20 | Chevy G20 Alternator V8 5.7L |
| 1981 | Chevy | G20 | Chevy G20 Alternator V8 5.0L |
| 1973-1974 | Chevy | G20 Van | Chevy G20 Van Alternator L6 4.1L |
| 1974-1984 | Chevy | G30 | Chevy G30 Alternator L6 4.1L |
| 1981-1982 | Chevy | G30 | Chevy G30 Alternator V8 5.7L |
| 1981 | Chevy | G30 | Chevy G30 Alternator V8 5.0L |
| 1973-1974 | Chevy | G30 Van | Chevy G30 Van Alternator L6 4.1L |
| 1973 | Chevy | Impala | Chevy Impala Alternator L6 4.1L |
| 1977-1979 | Chevy | Impala | Chevy Impala Alternator L6 4.1L |
| 1973 | Chevy | K10 Truck | Chevy K10 Truck Alternator V8 5.0L |
| 1973-1980 | Chevy | K10 Truck | Chevy K10 Truck Alternator L6 4.8L |
| 1973-1984 | Chevy | K10 Truck | Chevy K10 Truck Alternator L6 4.1L |
| 1981-1982 | Chevy | K10 Truck | Chevy K10 Truck Alternator V8 5.7L |
| 1973 | Chevy | K20 Truck | Chevy K20 Truck Alternator V8 5.0L |
| 1973-1986 | Chevy | K20 Truck | Chevy K20 Truck Alternator L6 4.8L |
| 1973-1980 | Chevy | K20 Truck | Chevy K20 Truck Alternator L6 4.1L |
| 1981 | Chevy | K20 Truck | Chevy K20 Truck Alternator V8 5.7L |
| 1973 | Chevy | K30 Truck | Chevy K30 Truck Alternator V8 5.0L |
| 1973-1986 | Chevy | K30 Truck | Chevy K30 Truck Alternator L6 4.8L |
| 1973-1974 | Chevy | K30 Truck | Chevy K30 Truck Alternator L6 4.1L |
| 1981-1982 | Chevy | K30 Truck | Chevy K30 Truck Alternator V8 5.7L |
| 1973-1977 | Chevy | Malibu | Chevy Malibu Alternator L6 4.1L |
| 1975-1977 | Chevy | Monza | Chevy Monza Alternator L4 2.3L |
| 1975-1976 | Chevy | Monza | Chevy Monza Alternator V8 4.3L |
| 1976-1977 | Chevy | Monza | Chevy Monza Alternator V8 5.0L |
| 1978-1980 | Chevy | Monza | Chevy Monza Alternator L4 2.5L |
| 1973-1979 | Chevy | Nova | Chevy Nova Alternator L6 4.1L |
| 1975 | Chevy | Nova | Chevy Nova Alternator V8 4.3L |
| 1975-1980 | Chevy | P10 | Chevy P10 Alternator L6 4.8L |
| 1975-1986 | Chevy | P20 | Chevy P20 Alternator L6 4.8L |
| 1973-1974 | Chevy | P20 Van | Chevy P20 Van Alternator L6 4.8L |
| 1975-1986 | Chevy | P30 | Chevy P30 Alternator L6 4.8L |
| 1973-1974 | Chevy | P30 Van | Chevy P30 Van Alternator L6 4.8L |
| 1973-1984 | Chevy | Suburban C10 | Chevy Suburban C10 Alternator L6 4.8L |
| 1973 | Chevy | Suburban C10 | Chevy Suburban C10 Alternator V8 5.0L |
| 1973-1980 | Chevy | Suburban C10 | Chevy Suburban C10 Alternator L6 4.1L |
| 1982 | Chevy | Suburban C10 | Chevy Suburban C10 Alternator V8 5.7L |
| 1973 | Chevy | Suburban C20 | Chevy Suburban C20 Alternator V8 5.0L |
| 1973-1982 | Chevy | Suburban C20 | Chevy Suburban C20 Alternator L6 4.8L |
| 1973-1974 | Chevy | Suburban C20 | Chevy Suburban C20 Alternator L6 4.1L |
| 1982 | Chevy | Suburban C20 | Chevy Suburban C20 Alternator V8 5.7L |
| 1973 | Chevy | Suburban K10 | Chevy Suburban K10 Alternator V8 5.0L |
| 1973-1980 | Chevy | Suburban K10 | Chevy Suburban K10 Alternator L6 4.1L |
| 1982 | Chevy | Suburban K10 | Chevy Suburban K10 Alternator V8 5.7L |
| 1973-1974 | Chevy | Suburban K20 | Chevy Suburban K20 Alternator L6 4.1L |
| 1973-1982 | Chevy | Suburban K20 | Chevy Suburban K20 Alternator L6 4.8L |
| 1973 | Chevy | Suburban K20 | Chevy Suburban K20 Alternator V8 5.0L |
| 1982 | Chevy | Suburban K20 | Chevy Suburban K20 Alternator V8 5.7L |
| 1971-1977 | Chevy | Vega | Chevy Vega Alternator |
| 1973 | GMC | C1500 Truck | GMC C1500 Truck Alternator V8 5.0L |
| 1973-1980 | GMC | C1500 Truck | GMC C1500 Truck Alternator L6 4.8L |
| 1975-1984 | GMC | C1500 Truck | GMC C1500 Truck Alternator L6 4.1L |
| 1981-1982 | GMC | C1500 Truck | GMC C1500 Truck Alternator V8 5.7L |
| 1973-1984 | GMC | C2500 Truck | GMC C2500 Truck Alternator L6 4.1L |
| 1973 | GMC | C2500 Truck | GMC C2500 Truck Alternator V8 5.0L |
| 1973-1986 | GMC | C2500 Truck | GMC C2500 Truck Alternator L6 4.8L |
| 1981-1982 | GMC | C2500 Truck | GMC C2500 Truck Alternator V8 5.7L |
| 1973 | GMC | C3500 Truck | GMC C3500 Truck Alternator V8 5.0L |
| 1973-1980 | GMC | C3500 Truck | GMC C3500 Truck Alternator L6 4.1L |
| 1975-1986 | GMC | C3500 Truck | GMC C3500 Truck Alternator L6 4.8L |
| 1981-1982 | GMC | C3500 Truck | GMC C3500 Truck Alternator V8 5.7L |
| 1973 | GMC | Jimmy Full Size | GMC Jimmy Full Size Alternator L6 4.8L |
| 1973-1982 | GMC | Jimmy Full Size | GMC Jimmy Full Size Alternator L6 4.1L |
| 1981-1982 | GMC | Jimmy Full Size | GMC Jimmy Full Size Alternator V8 5.7L |
| 1983 | GMC | Jimmy S-15 | GMC Jimmy S-15 Alternator L4 1.9L |
| 1973-1984 | GMC | K1500 Truck | GMC K1500 Truck Alternator L6 4.1L |
| 1974-1980 | GMC | K1500 Truck | GMC K1500 Truck Alternator L6 4.8L |
| 1981-1982 | GMC | K1500 Truck | GMC K1500 Truck Alternator V8 5.7L |
| 1973-1986 | GMC | K2500 Truck | GMC K2500 Truck Alternator L6 4.8L |
| 1973-1980 | GMC | K2500 Truck | GMC K2500 Truck Alternator L6 4.1L |
| 1981-1982 | GMC | K2500 Truck | GMC K2500 Truck Alternator V8 5.7L |
| 1973 | GMC | K3500 Truck | GMC K3500 Truck Alternator V8 5.0L |
| 1973-1986 | GMC | K3500 Truck | GMC K3500 Truck Alternator L6 4.8L |
| 1973-1974 | GMC | K3500 Truck | GMC K3500 Truck Alternator L6 4.1L |
| 1981-1982 | GMC | K3500 Truck | GMC K3500 Truck Alternator V8 5.7L |
| 1973-1978 | GMC | P15 | GMC P15 Alternator L6 4.8L |
| 1973-1974 | GMC | P1500 | 1973-74, 1979-80 GMC P1500 Alternator L6 4.8L |
| 1979-1980 | GMC | P1500 | 1973-74, 1979-80 GMC P1500 Alternator L6 4.8L |
| 1973-1978 | GMC | P25 | GMC P25 Alternator L6 4.8L |
| 1973-1974 | GMC | P2500 | 1973-74, 1979-86 GMC P2500 Alternator L6 4.8L |
| 1979-1986 | GMC | P2500 | 1973-74, 1979-86 GMC P2500 Alternator L6 4.8L |
| 1973-1978 | GMC | P35 | GMC P35 Alternator L6 4.8L |
| 1973-1974 | GMC | P3500 | 1973-74, 1979-86 GMC P3500 Alternator L6 4.8L |
| 1979-1986 | GMC | P3500 | 1973-74, 1979-86 GMC P3500 Alternator L6 4.8L |
| 1982-1983 | GMC | S-15 Pickup | GMC S-15 Pickup Alternator L4 1.9L |
| 1973-1974 | GMC | Suburban C1500 | GMC Suburban C1500 Alternator L6 4.8L |
| 1973 | GMC | Suburban C1500 | GMC Suburban C1500 Alternator V8 5.0L |
| 1981-1982 | GMC | Suburban C1500 | GMC Suburban C1500 Alternator V8 5.7L |
| 1973 | GMC | Suburban C2500 | GMC Suburban C2500 Alternator V8 5.0L |
| 1982 | GMC | Suburban C2500 | GMC Suburban C2500 Alternator V8 5.7L |
| 1973 | GMC | Suburban K1500 | GMC Suburban K1500 Alternator V8 5.0L |
| 1982 | GMC | Suburban K1500 | GMC Suburban K1500 Alternator V8 5.7L |
| 1973-1974 | GMC | Suburban K2500 | GMC Suburban K2500 Alternator L6 4.1L |
| 1973-1984 | GMC | Suburban K2500 | GMC Suburban K2500 Alternator L6 4.8L |
| 1973 | GMC | Suburban K2500 | GMC Suburban K2500 Alternator V8 5.0L |
| 1982 | GMC | Suburban K2500 | GMC Suburban K2500 Alternator V8 5.7L |
| 1975-1983 | Jeep | CJ5 | Jeep CJ5 Alternator |
| 1975 | Jeep | CJ6 | Jeep CJ6 Alternator L6 3.8L |
| 1975 | Jeep | CJ6 | Jeep CJ6 Alternator L6 4.2L |
| 1976-1986 | Jeep | CJ7 | Jeep CJ7 Alternator |
| 1981-1985 | Jeep | CJ8 Scrambler | Jeep CJ8 Scrambler Alternator |
| 1975-1983 | Jeep | Cherokee | Jeep Cherokee Alternator |
| 1984-1986 | Jeep | Grand Wagoneer | Jeep Grand Wagoneer Alternator L6 4.2L |
| 1976-1987 | Jeep | J Series Pickup (SJ) | Jeep J Series Pickup (SJ) Alternator L6 4.2L |
| 1978-1988 | Jeep | J Series Pickup (SJ) | Jeep J Series Pickup (SJ) Alternator V8 5.9L |
| 1978-1983 | Jeep | Wagoneer | Jeep Wagoneer Alternator V8 5.9L |
| 1978 | Jeep | Wagoneer | Jeep Wagoneer Alternator V8 6.6L |
| 1983 | Jeep | Wagoneer | Jeep Wagoneer Alternator L6 4.2L |
| 1984-1986 | Jeep | Wagoneer | Jeep Wagoneer Alternator L4 2.5L |
| 1984-1986 | Jeep | Wagoneer | Jeep Wagoneer Alternator V6 2.8L |
| 1975 | Oldsmobile | 98 | Olds 98 Alternator V8 6.6L |
| 1980 | Oldsmobile | 98 | Olds 98 Alternator V8 5.7L |
| 1980 | Oldsmobile | 98 | Olds 98 Alternator V8 5.7L Diesel |
| 1980-1982 | Oldsmobile | 98 | Olds 98 Alternator V8 5.0L |
| 1975 | Oldsmobile | Custom Cruiser | Olds Custom Cruiser Alternator V8 6.6L |
| 1980 | Oldsmobile | Custom Cruiser | Olds Custom Cruiser Alternator V8 5.7L Diesel |
| 1980 | Oldsmobile | Custom Cruiser | Olds Custom Cruiser Alternator V8 5.7L |
| 1980-1982 | Oldsmobile | Custom Cruiser | Olds Custom Cruiser Alternator V8 5.0L |
| 1975-1976 | Oldsmobile | Cutlass | Olds Cutlass Alternator L6 4.1L |
| 1980 | Oldsmobile | Cutlass | Olds Cutlass Alternator V8 5.7L |
| 1980 | Oldsmobile | Cutlass | Olds Cutlass Alternator V8 4.3L |
| 1980 | Oldsmobile | Cutlass Calais | Olds Cutlass Calais Alternator V8 5.7L |
| 1980-1982 | Oldsmobile | Cutlass Calais | Olds Cutlass Calais Alternator V8 4.3L |
| 1982 | Oldsmobile | Cutlass Calais | Olds Cutlass Calais Alternator V8 5.0L |
| 1980-1982 | Oldsmobile | Cutlass Cruiser | Olds Cutlass Cruiser Alternator V8 4.3L |
| 1980 | Oldsmobile | Cutlass Cruiser | Olds Cutlass Cruiser Alternator V8 5.7L |
| 1981-1982 | Oldsmobile | Cutlass Cruiser | Olds Cutlass Cruiser Alternator V8 5.0L |
| 1980 | Oldsmobile | Cutlass Salon | Olds Cutlass Salon Alternator V8 5.7L |
| 1980 | Oldsmobile | Cutlass Salon | Olds Cutlass Salon Alternator V8 4.3L |
| 1975-1976 | Oldsmobile | Cutlass Supreme | Olds Cutlass Supreme Alternator L6 4.1L |
| 1980 | Oldsmobile | Cutlass Supreme | Olds Cutlass Supreme Alternator V8 5.7L |
| 1980-1982 | Oldsmobile | Cutlass Supreme | Olds Cutlass Supreme Alternator V8 4.3L |
| 1982 | Oldsmobile | Cutlass Supreme | Olds Cutlass Supreme Alternator V8 5.0L |
| 1975 | Oldsmobile | Delta 88 | Olds Delta 88 Alternator V8 6.6L |
| 1979 | Oldsmobile | Delta 88 | Olds Delta 88 Alternator V8 4.9L |
| 1980 | Oldsmobile | Delta 88 | Olds Delta 88 Alternator V8 5.7L Diesel |
| 1980 | Oldsmobile | Delta 88 | Olds Delta 88 Alternator V8 5.7L |
| 1980-1982 | Oldsmobile | Delta 88 | Olds Delta 88 Alternator V8 5.0L |
| 1980-1982 | Oldsmobile | Delta 88 | Olds Delta 88 Alternator V8 4.3L |
| 1982 | Oldsmobile | Firenza | Olds Firenza Alternator |
| 1973-1976 | Oldsmobile | Omega | Olds Omega Alternator L6 4.1L |
| 1976 | Oldsmobile | Starfire | Olds Starfire Alternator L4 2.3L |
| 1977 | Oldsmobile | Starfire | Olds Starfire Alternator V8 5.0L |
| 1979-1980 | Oldsmobile | Starfire | Olds Starfire Alternator L4 2.5L |
| 1980 | Oldsmobile | Toronado | Olds Toronado Alternator |
| 1983-1984 | Pontiac | 6000 | Pontiac 6000 Alternator V6 2.8L |
| 1969-1971 | Pontiac | Acadian | Pontiac Acadian Alternator V8 5.7L |
| 1970-1971 | Pontiac | Acadian | Pontiac Acadian Alternator L6 4.1L |
| 1975-1977 | Pontiac | Astre | Pontiac Astre Alternator |
| 1971-1977 | Pontiac | Bonneville | Pontiac Bonneville Alternator |
| 1978 | Pontiac | Bonneville | Pontiac Bonneville Alternator V8 6.6L |
| 1978-1980 | Pontiac | Bonneville | Pontiac Bonneville Alternator V8 4.9L |
| 1980-1981 | Pontiac | Bonneville | Pontiac Bonneville Alternator V8 4.3L |
| 1981 | Pontiac | Bonneville | Pontiac Bonneville Alternator V8 5.7L Diesel |
| 1971-1976 | Pontiac | Catalina | Pontiac Catalina Alternator V8 6.6L |
| 1971-1976 | Pontiac | Catalina | Pontiac Catalina Alternator V8 7.5L |
| 1977 | Pontiac | Catalina | Pontiac Catalina Alternator V8 5.7L |
| 1977-1980 | Pontiac | Catalina | Pontiac Catalina Alternator V8 4.9L |
| 1977-1979 | Pontiac | Catalina | Pontiac Catalina Alternator L6 4.1L |
| 1980-1981 | Pontiac | Catalina | Pontiac Catalina Alternator V8 4.3L |
| 1981 | Pontiac | Catalina | Pontiac Catalina Alternator V8 5.0L |
| 1981 | Pontiac | Catalina | Pontiac Catalina Alternator V8 5.7L Diesel |
| 1969-1977 | Pontiac | Firebird | Pontiac Firebird Alternator V8 5.7L |
| 1969-1979 | Pontiac | Firebird | Pontiac Firebird Alternator V8 6.6L |
| 1970-1974 | Pontiac | Firebird | Pontiac Firebird Alternator L6 4.1L |
| 1971-1975 | Pontiac | Firebird | Pontiac Firebird Alternator V8 7.5L |
| 1977-1979 | Pontiac | Firebird | Pontiac Firebird Alternator V8 4.9L |
| 1973-1975 | Pontiac | Grand Am | Pontiac Grand Am Alternator |
| 1978-1980 | Pontiac | Grand Am | Pontiac Grand Am Alternator V8 4.9L |
| 1975-1976 | Pontiac | Grand LeMans | Pontiac Grand LeMans Alternator V8 7.5L |
| 1975-1977 | Pontiac | Grand LeMans | Pontiac Grand LeMans Alternator V8 6.6L |
| 1975-1977 | Pontiac | Grand LeMans | Pontiac Grand LeMans Alternator V8 5.7L |
| 1975-1977 | Pontiac | Grand LeMans | Pontiac Grand LeMans Alternator L6 4.1L |
| 1977-1981 | Pontiac | Grand LeMans | Pontiac Grand LeMans Alternator V8 4.9L |
| 1982 | Pontiac | Grand LeMans | Pontiac Grand LeMans Alternator V8 5.7L Diesel |
| 1969-1982 | Pontiac | Grand Prix | Pontiac Grand Prix Alternator V8 5.7L Diesel |
| 1977-1980 | Pontiac | Grand Prix | Pontiac Grand Prix Alternator V8 4.9L |
| 1980-1981 | Pontiac | Grand Prix | Pontiac Grand Prix Alternator V8 4.3L |
| 1971-1976 | Pontiac | Grand Safari | Pontiac Grand Safari Alternator |
| 1977-1978 | Pontiac | Grand Safari | Pontiac Grand Safari Alternator V8 6.6L |
| 1977-1978 | Pontiac | Grand Safari | Pontiac Grand Safari Alternator V8 4.9L |
| 1971-1975 | Pontiac | Grandville | Pontiac Grandville Alternator |
| 1982 | Pontiac | J2000 | Pontiac J2000 Alternator |
| 1976 | Pontiac | Laurentian | Pontiac Laurentian Alternator V8 6.6L |
| 1976 | Pontiac | Laurentian | Pontiac Laurentian Alternator V8 7.5L |
| 1977-1979 | Pontiac | Laurentian | Pontiac Laurentian Alternator L6 4.1L |
| 1981 | Pontiac | Laurentian | Pontiac Laurentian Alternator V8 5.0L |
| 1981 | Pontiac | Laurentian | Pontiac Laurentian Alternator V8 4.3L |
| 1972-1977 | Pontiac | LeMans | Pontiac LeMans Alternator L6 4.1L |
| 1972-1977 | Pontiac | LeMans | Pontiac LeMans Alternator V8 5.7L |
| 1972-1977 | Pontiac | LeMans | Pontiac LeMans Alternator V8 6.6L |
| 1972-1976 | Pontiac | LeMans | Pontiac LeMans Alternator V8 7.5L |
| 1977-1981 | Pontiac | LeMans | Pontiac LeMans Alternator V8 4.9L |
| 1980-1981 | Pontiac | LeMans | Pontiac LeMans Alternator V8 4.3L |
| 1978 | Pontiac | Phoenix | Pontiac Phoenix Alternator L4 2.5L |
| 1976 | Pontiac | Safari | Pontiac Safari Alternator |
| 1976-1977 | Pontiac | Sunbird | Pontiac Sunbird Alternator L4 2.3L |
| 1978-1980 | Pontiac | Sunbird | Pontiac Sunbird Alternator L4 2.5L |
| 1970 | Pontiac | Tempest | Pontiac Tempest Alternator V8 5.7L |
| 1973-1977 | Pontiac | Ventura | Pontiac Ventura Alternator |
| 1973-1976 | Pontiac | Ventura | Pontiac Ventura Alternator L6 4.1L |
| 1973-1975 | Pontiac | Ventura | Pontiac Ventura Alternator V8 5.7L |