CTTHR00174-7 Way Trailer Wiring Socket
Replaces
7 Way Trailer Wiring Socket Curt 56415 - CTTHR00174
CTTHR00174
Specifications:
7 Way Vehicle Side Electrical Socket
OEM style replacement tow plug
Twist in mounting flange
Curt is a leading manufacturer and marketer of top-quality towing products. The company offers American-made, custom-fit receiver hitches and wiring harnesses for nearly any vehicle on the road. Curt is 'The First Name in Towing Products' for automobile and truck hitches, as well as RV, gooseneck and commercial towing systems.
Item Condition: New

Lifetime Warranty
This item is backed by a Limited Lifetime Warranty. In the event this item should fail due to manufacturing defects during intended use, we will exchange the part free of charge (excludes shipping charges) for the original purchaser.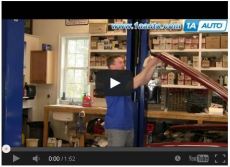 step : Removing the Trailer Wiring Socket (0:30)

Unplug the electrical connector from the trailer wiring socket
Push in the socket lock with a flat blade screwdriver
Twist the socket counterclockwise
Push the socket out from behind the bumper

step : Installing the Trailer Wiring Socket (1:55)

Push the socket into the bumper turned sideways
Twist the socket clockwise into the bumper
Apply dielectric grease to the electrical connector terminals
Plug the electrical connector into the socket
Tools needed for replacement:
Screwdrivers & Related

Flat Blade Screwdriver
7-water plug
I would recommend, it delivered fast was easy to install and functions just find. Also reasonable pricing.
Quick and easy installation
Received the socket quick. Snap in installation. Better than stock.
Perfect replacement. Fast shipping. Great purchase
trailer connector
fit nice and snug plugged in easy and just works great
Quick delivery, works as advertised.
This is an after market replacement for the Plug and Play socket used on many GM trucks and SUVs. What I do like: Quick delivery. Ease of installation (once the old part is removed). Price. What I dont like: The plastic feels light and I fear that with heavy use it will degrade.
Customer Q&A
Ask a question to 1A Auto customers who purchased the product
No questions have been asked about this item.
| Year | Make | Model | Description |
| --- | --- | --- | --- |
| 2003-2015 | Cadillac | CTS | Cadillac CTS 7 Way Trailer Wiring Socket Vehicle Side Curt 56415 |
| 1965-1976 | Cadillac | Calais | Cadillac Calais 7 Way Trailer Wiring Socket Vehicle Side Curt 56415 |
| 1982-1988 | Cadillac | Cimarron | Cadillac Cimarron 7 Way Trailer Wiring Socket Vehicle Side Curt 56415 |
| 2006-2011 | Cadillac | DTS | Cadillac DTS 7 Way Trailer Wiring Socket Vehicle Side Curt 56415 |
| 1958-2005 | Cadillac | Deville | Cadillac Deville 7 Way Trailer Wiring Socket Vehicle Side Curt 56415 |
| 2014-2015 | Cadillac | ELR | Cadillac ELR 7 Way Trailer Wiring Socket Vehicle Side Curt 56415 |
| 1953-2002 | Cadillac | Eldorado | Cadillac Eldorado 7 Way Trailer Wiring Socket Vehicle Side Curt 56415 |
| 1999-2000 | Cadillac | Escalade | 1999-00, 2002-15 Cadillac Escalade 7 Way Trailer Wiring Socket Vehicle Side Curt 56415 |
| 2002-2015 | Cadillac | Escalade | 1999-00, 2002-15 Cadillac Escalade 7 Way Trailer Wiring Socket Vehicle Side Curt 56415 |
| 2003-2015 | Cadillac | Escalade ESV | Cadillac Escalade ESV 7 Way Trailer Wiring Socket Vehicle Side Curt 56415 |
| 2002-2013 | Cadillac | Escalade EXT | Cadillac Escalade EXT 7 Way Trailer Wiring Socket Vehicle Side Curt 56415 |
| 2005-2011 | Cadillac | STS | Cadillac STS 7 Way Trailer Wiring Socket Vehicle Side Curt 56415 |
| 1959 | Cadillac | Seville | 1959, 1975-04 Cadillac Seville 7 Way Trailer Wiring Socket Vehicle Side Curt 56415 |
| 1975-2004 | Cadillac | Seville | 1959, 1975-04 Cadillac Seville 7 Way Trailer Wiring Socket Vehicle Side Curt 56415 |
| 2004-2009 | Cadillac | XLR | Cadillac XLR 7 Way Trailer Wiring Socket Vehicle Side Curt 56415 |
| 1953-1957 | Chevy | 210 Series | Chevy 210 Series 7 Way Trailer Wiring Socket Vehicle Side Curt 56415 |
| 1985-2005 | Chevy | Astro | Chevy Astro 7 Way Trailer Wiring Socket Vehicle Side Curt 56415 |
| 2007-2013 | Chevy | Avalanche | Chevy Avalanche 7 Way Trailer Wiring Socket Vehicle Side Curt 56415 |
| 2002-2006 | Chevy | Avalanche 1500 | Chevy Avalanche 1500 7 Way Trailer Wiring Socket Vehicle Side Curt 56415 |
| 2002-2006 | Chevy | Avalanche 2500 | Chevy Avalanche 2500 7 Way Trailer Wiring Socket Vehicle Side Curt 56415 |
| 2004-2013 | Chevy | Aveo | Chevy Aveo 7 Way Trailer Wiring Socket Vehicle Side Curt 56415 |
| 2004-2011 | Chevy | Aveo 5 | Chevy Aveo 5 7 Way Trailer Wiring Socket Vehicle Side Curt 56415 |
| 1950-1981 | Chevy | Bel-Air | Chevy Bel-Air 7 Way Trailer Wiring Socket Vehicle Side Curt 56415 |
| 1987-1996 | Chevy | Beretta | Chevy Beretta 7 Way Trailer Wiring Socket Vehicle Side Curt 56415 |
| 1958-1972 | Chevy | Biscayne | Chevy Biscayne 7 Way Trailer Wiring Socket Vehicle Side Curt 56415 |
| 1969-1994 | Chevy | Blazer Full Size | Chevy Blazer Full Size 7 Way Trailer Wiring Socket Vehicle Side Curt 56415 |
| 1983-2005 | Chevy | Blazer S10 | Chevy Blazer S10 7 Way Trailer Wiring Socket Vehicle Side Curt 56415 |
| 1958-1972 | Chevy | Brookwood | Chevy Brookwood 7 Way Trailer Wiring Socket Vehicle Side Curt 56415 |
| 1960-1986 | Chevy | C10 Truck | Chevy C10 Truck 7 Way Trailer Wiring Socket Vehicle Side Curt 56415 |
| 1988-1999 | Chevy | C1500 Truck | Chevy C1500 Truck 7 Way Trailer Wiring Socket Vehicle Side Curt 56415 |
| 1960-1986 | Chevy | C20 Truck | Chevy C20 Truck 7 Way Trailer Wiring Socket Vehicle Side Curt 56415 |
| 1988-2000 | Chevy | C2500 Truck | Chevy C2500 Truck 7 Way Trailer Wiring Socket Vehicle Side Curt 56415 |
| 1960-1986 | Chevy | C30 Truck | Chevy C30 Truck 7 Way Trailer Wiring Socket Vehicle Side Curt 56415 |
| 1988-2002 | Chevy | C3500 Truck | Chevy C3500 Truck 7 Way Trailer Wiring Socket Vehicle Side Curt 56415 |
| 2003-2009 | Chevy | C4500 Kodiak | Chevy C4500 Kodiak 7 Way Trailer Wiring Socket Vehicle Side Curt 56415 |
| 1990-1991 | Chevy | C5500 Kodiak | 1990-91, 2003-09 Chevy C5500 Kodiak 7 Way Trailer Wiring Socket Vehicle Side Curt 56415 |
| 2003-2009 | Chevy | C5500 Kodiak | 1990-91, 2003-09 Chevy C5500 Kodiak 7 Way Trailer Wiring Socket Vehicle Side Curt 56415 |
| 1990-1996 | Chevy | C60 Kodiak | Chevy C60 Kodiak 7 Way Trailer Wiring Socket Vehicle Side Curt 56415 |
| 1997-2009 | Chevy | C6500 Kodiak | Chevy C6500 Kodiak 7 Way Trailer Wiring Socket Vehicle Side Curt 56415 |
| 1990-1996 | Chevy | C70 Kodiak | Chevy C70 Kodiak 7 Way Trailer Wiring Socket Vehicle Side Curt 56415 |
| 1997-2009 | Chevy | C7500 Kodiak | Chevy C7500 Kodiak 7 Way Trailer Wiring Socket Vehicle Side Curt 56415 |
| 1967-2002 | Chevy | Camaro | 1967-02, 2010-15 Chevy Camaro 7 Way Trailer Wiring Socket Vehicle Side Curt 56415 |
| 2010-2015 | Chevy | Camaro | 1967-02, 2010-15 Chevy Camaro 7 Way Trailer Wiring Socket Vehicle Side Curt 56415 |
| 1966-1996 | Chevy | Caprice | 1966-96, 2011-14 Chevy Caprice 7 Way Trailer Wiring Socket Vehicle Side Curt 56415 |
| 2011-2014 | Chevy | Caprice | 1966-96, 2011-14 Chevy Caprice 7 Way Trailer Wiring Socket Vehicle Side Curt 56415 |
| 2012-2015 | Chevy | Captiva Sport | Chevy Captiva Sport 7 Way Trailer Wiring Socket Vehicle Side Curt 56415 |
| 1982-2005 | Chevy | Cavalier | Chevy Cavalier 7 Way Trailer Wiring Socket Vehicle Side Curt 56415 |
| 1982-1990 | Chevy | Celebrity | Chevy Celebrity 7 Way Trailer Wiring Socket Vehicle Side Curt 56415 |
| 1964-1977 | Chevy | Chevelle | Chevy Chevelle 7 Way Trailer Wiring Socket Vehicle Side Curt 56415 |
| 1976-1987 | Chevy | Chevette | Chevy Chevette 7 Way Trailer Wiring Socket Vehicle Side Curt 56415 |
| 1980-1983 | Chevy | Citation | Chevy Citation 7 Way Trailer Wiring Socket Vehicle Side Curt 56415 |
| 1984-1985 | Chevy | Citation II | Chevy Citation II 7 Way Trailer Wiring Socket Vehicle Side Curt 56415 |
| 2004-2005 | Chevy | Classic | Chevy Classic 7 Way Trailer Wiring Socket Vehicle Side Curt 56415 |
| 2005-2010 | Chevy | Cobalt | Chevy Cobalt 7 Way Trailer Wiring Socket Vehicle Side Curt 56415 |
| 2004-2015 | Chevy | Colorado | Chevy Colorado 7 Way Trailer Wiring Socket Vehicle Side Curt 56415 |
| 1987-1996 | Chevy | Corsica | Chevy Corsica 7 Way Trailer Wiring Socket Vehicle Side Curt 56415 |
| 1960-1969 | Chevy | Corvair | Chevy Corvair 7 Way Trailer Wiring Socket Vehicle Side Curt 56415 |
| 1961-1964 | Chevy | Corvair Truck | Chevy Corvair Truck 7 Way Trailer Wiring Socket Vehicle Side Curt 56415 |
| 1961-1965 | Chevy | Corvair Van | Chevy Corvair Van 7 Way Trailer Wiring Socket Vehicle Side Curt 56415 |
| 1953-1982 | Chevy | Corvette | 1953-82, 1984-16 Chevy Corvette 7 Way Trailer Wiring Socket Vehicle Side Curt 56415 |
| 1984-2016 | Chevy | Corvette | 1953-82, 1984-16 Chevy Corvette 7 Way Trailer Wiring Socket Vehicle Side Curt 56415 |
| 1958 | Chevy | Delray | Chevy Delray 7 Way Trailer Wiring Socket Vehicle Side Curt 56415 |
| 1959-1987 | Chevy | El Camino | Chevy El Camino 7 Way Trailer Wiring Socket Vehicle Side Curt 56415 |
| 2005-2015 | Chevy | Equinox | Chevy Equinox 7 Way Trailer Wiring Socket Vehicle Side Curt 56415 |
| 1996-2015 | Chevy | Express 1500 Van | Chevy Express 1500 Van 7 Way Trailer Wiring Socket Vehicle Side Curt 56415 |
| 1996-2015 | Chevy | Express 2500 Van | Chevy Express 2500 Van 7 Way Trailer Wiring Socket Vehicle Side Curt 56415 |
| 1996-2015 | Chevy | Express 3500 Van | Chevy Express 3500 Van 7 Way Trailer Wiring Socket Vehicle Side Curt 56415 |
| 1975-1995 | Chevy | G10 | Chevy G10 7 Way Trailer Wiring Socket Vehicle Side Curt 56415 |
| 1964-1974 | Chevy | G10 Van | Chevy G10 Van 7 Way Trailer Wiring Socket Vehicle Side Curt 56415 |
| 1975-1995 | Chevy | G20 | Chevy G20 7 Way Trailer Wiring Socket Vehicle Side Curt 56415 |
| 1967-1974 | Chevy | G20 Van | Chevy G20 Van 7 Way Trailer Wiring Socket Vehicle Side Curt 56415 |
| 1974-1996 | Chevy | G30 | Chevy G30 7 Way Trailer Wiring Socket Vehicle Side Curt 56415 |
| 1970-1974 | Chevy | G30 Van | Chevy G30 Van 7 Way Trailer Wiring Socket Vehicle Side Curt 56415 |
| 2006-2011 | Chevy | HHR | Chevy HHR 7 Way Trailer Wiring Socket Vehicle Side Curt 56415 |
| 1957-1985 | Chevy | Impala | 1957-85, 1994-96, 2000-14 Chevy Impala 7 Way Trailer Wiring Socket Vehicle Side Curt 56415 |
| 1994-1996 | Chevy | Impala | 1957-85, 1994-96, 2000-14 Chevy Impala 7 Way Trailer Wiring Socket Vehicle Side Curt 56415 |
| 2000-2014 | Chevy | Impala | 1957-85, 1994-96, 2000-14 Chevy Impala 7 Way Trailer Wiring Socket Vehicle Side Curt 56415 |
| 2014-2015 | Chevy | Impala Limited | Chevy Impala Limited 7 Way Trailer Wiring Socket Vehicle Side Curt 56415 |
| 1960-1986 | Chevy | K10 Truck | Chevy K10 Truck 7 Way Trailer Wiring Socket Vehicle Side Curt 56415 |
| 1988-1999 | Chevy | K1500 Truck | Chevy K1500 Truck 7 Way Trailer Wiring Socket Vehicle Side Curt 56415 |
| 1960-1986 | Chevy | K20 Truck | Chevy K20 Truck 7 Way Trailer Wiring Socket Vehicle Side Curt 56415 |
| 1988-2000 | Chevy | K2500 Truck | Chevy K2500 Truck 7 Way Trailer Wiring Socket Vehicle Side Curt 56415 |
| 1960-1986 | Chevy | K30 Truck | Chevy K30 Truck 7 Way Trailer Wiring Socket Vehicle Side Curt 56415 |
| 1988-2000 | Chevy | K3500 Truck | Chevy K3500 Truck 7 Way Trailer Wiring Socket Vehicle Side Curt 56415 |
| 1972-1982 | Chevy | LUV Pickup | Chevy LUV Pickup 7 Way Trailer Wiring Socket Vehicle Side Curt 56415 |
| 1973-1976 | Chevy | Laguna | Chevy Laguna 7 Way Trailer Wiring Socket Vehicle Side Curt 56415 |
| 1990-2001 | Chevy | Lumina | Chevy Lumina 7 Way Trailer Wiring Socket Vehicle Side Curt 56415 |
| 1989-1996 | Chevy | Lumina APV | 1989-96, 2003 Chevy Lumina APV 7 Way Trailer Wiring Socket Vehicle Side Curt 56415 |
| 2003 | Chevy | Lumina APV | 1989-96, 2003 Chevy Lumina APV 7 Way Trailer Wiring Socket Vehicle Side Curt 56415 |
| 1964-1983 | Chevy | Malibu | 1964-83, 1997-15 Chevy Malibu 7 Way Trailer Wiring Socket Vehicle Side Curt 56415 |
| 1997-2015 | Chevy | Malibu | 1964-83, 1997-15 Chevy Malibu 7 Way Trailer Wiring Socket Vehicle Side Curt 56415 |
| 1998-2001 | Chevy | Metro | Chevy Metro 7 Way Trailer Wiring Socket Vehicle Side Curt 56415 |
| 1970-1988 | Chevy | Monte Carlo | 1970-88, 1995-07 Chevy Monte Carlo 7 Way Trailer Wiring Socket Vehicle Side Curt 56415 |
| 1995-2007 | Chevy | Monte Carlo | 1970-88, 1995-07 Chevy Monte Carlo 7 Way Trailer Wiring Socket Vehicle Side Curt 56415 |
| 1955-1961 | Chevy | Nomad | Chevy Nomad 7 Way Trailer Wiring Socket Vehicle Side Curt 56415 |
| 1975-1980 | Chevy | P10 | Chevy P10 7 Way Trailer Wiring Socket Vehicle Side Curt 56415 |
| 1960-1967 | Chevy | P10 Series | Chevy P10 Series 7 Way Trailer Wiring Socket Vehicle Side Curt 56415 |
| 1967-1974 | Chevy | P10 Van | Chevy P10 Van 7 Way Trailer Wiring Socket Vehicle Side Curt 56415 |
| 1975-1989 | Chevy | P20 | Chevy P20 7 Way Trailer Wiring Socket Vehicle Side Curt 56415 |
| 1960-1967 | Chevy | P20 Series | Chevy P20 Series 7 Way Trailer Wiring Socket Vehicle Side Curt 56415 |
| 1968-1974 | Chevy | P20 Van | Chevy P20 Van 7 Way Trailer Wiring Socket Vehicle Side Curt 56415 |
| 1975-1999 | Chevy | P30 | Chevy P30 7 Way Trailer Wiring Socket Vehicle Side Curt 56415 |
| 1960-1967 | Chevy | P30 Series | Chevy P30 Series 7 Way Trailer Wiring Socket Vehicle Side Curt 56415 |
| 1968-1974 | Chevy | P30 Van | Chevy P30 Van 7 Way Trailer Wiring Socket Vehicle Side Curt 56415 |
| 1998-2002 | Chevy | Prizm | Chevy Prizm 7 Way Trailer Wiring Socket Vehicle Side Curt 56415 |
| 1987 | Chevy | R1500 Truck | Chevy R1500 Truck 7 Way Trailer Wiring Socket Vehicle Side Curt 56415 |
| 1987-1989 | Chevy | R2500 Truck | Chevy R2500 Truck 7 Way Trailer Wiring Socket Vehicle Side Curt 56415 |
| 1987-1991 | Chevy | R3500 Truck | Chevy R3500 Truck 7 Way Trailer Wiring Socket Vehicle Side Curt 56415 |
| 1981-2004 | Chevy | S10 Pickup | Chevy S10 Pickup 7 Way Trailer Wiring Socket Vehicle Side Curt 56415 |
| 2003-2006 | Chevy | SSR | Chevy SSR 7 Way Trailer Wiring Socket Vehicle Side Curt 56415 |
| 1999-2015 | Chevy | Silverado 1500 | Chevy Silverado 1500 7 Way Trailer Wiring Socket Vehicle Side Curt 56415 |
| 2007 | Chevy | Silverado 1500 Classic | Chevy Silverado 1500 Classic 7 Way Trailer Wiring Socket Vehicle Side Curt 56415 |
| 2001-2003 | Chevy | Silverado 1500 HD | 2001-03, 2005-06 Chevy Silverado 1500 HD 7 Way Trailer Wiring Socket Vehicle Side Curt 56415 |
| 2005-2006 | Chevy | Silverado 1500 HD | 2001-03, 2005-06 Chevy Silverado 1500 HD 7 Way Trailer Wiring Socket Vehicle Side Curt 56415 |
| 2007 | Chevy | Silverado 1500 HD Classic | Chevy Silverado 1500 HD Classic 7 Way Trailer Wiring Socket Vehicle Side Curt 56415 |
| 1999-2004 | Chevy | Silverado 2500 | Chevy Silverado 2500 7 Way Trailer Wiring Socket Vehicle Side Curt 56415 |
| 2001-2015 | Chevy | Silverado 2500 HD | Chevy Silverado 2500 HD 7 Way Trailer Wiring Socket Vehicle Side Curt 56415 |
| 2007 | Chevy | Silverado 2500 HD Classic | Chevy Silverado 2500 HD Classic 7 Way Trailer Wiring Socket Vehicle Side Curt 56415 |
| 2001-2006 | Chevy | Silverado 3500 | Chevy Silverado 3500 7 Way Trailer Wiring Socket Vehicle Side Curt 56415 |
| 2007 | Chevy | Silverado 3500 Classic | Chevy Silverado 3500 Classic 7 Way Trailer Wiring Socket Vehicle Side Curt 56415 |
| 2007-2015 | Chevy | Silverado 3500 HD | Chevy Silverado 3500 HD 7 Way Trailer Wiring Socket Vehicle Side Curt 56415 |
| 2012-2015 | Chevy | Sonic | Chevy Sonic 7 Way Trailer Wiring Socket Vehicle Side Curt 56415 |
| 2014-2015 | Chevy | Suburban | Chevy Suburban 7 Way Trailer Wiring Socket Vehicle Side Curt 56415 |
| 2000-2013 | Chevy | Suburban 1500 | Chevy Suburban 1500 7 Way Trailer Wiring Socket Vehicle Side Curt 56415 |
| 2000-2013 | Chevy | Suburban 2500 | Chevy Suburban 2500 7 Way Trailer Wiring Socket Vehicle Side Curt 56415 |
| 1960-1986 | Chevy | Suburban C10 | Chevy Suburban C10 7 Way Trailer Wiring Socket Vehicle Side Curt 56415 |
| 1992-1999 | Chevy | Suburban C1500 | Chevy Suburban C1500 7 Way Trailer Wiring Socket Vehicle Side Curt 56415 |
| 1967-1986 | Chevy | Suburban C20 | Chevy Suburban C20 7 Way Trailer Wiring Socket Vehicle Side Curt 56415 |
| 1992-1999 | Chevy | Suburban C2500 | Chevy Suburban C2500 7 Way Trailer Wiring Socket Vehicle Side Curt 56415 |
| 1960-1986 | Chevy | Suburban K10 | Chevy Suburban K10 7 Way Trailer Wiring Socket Vehicle Side Curt 56415 |
| 1992-1999 | Chevy | Suburban K1500 | Chevy Suburban K1500 7 Way Trailer Wiring Socket Vehicle Side Curt 56415 |
| 1967-1986 | Chevy | Suburban K20 | Chevy Suburban K20 7 Way Trailer Wiring Socket Vehicle Side Curt 56415 |
| 1992-1999 | Chevy | Suburban K2500 | Chevy Suburban K2500 7 Way Trailer Wiring Socket Vehicle Side Curt 56415 |
| 1987-1988 | Chevy | Suburban R10 | Chevy Suburban R10 7 Way Trailer Wiring Socket Vehicle Side Curt 56415 |
| 1989-1991 | Chevy | Suburban R1500 | Chevy Suburban R1500 7 Way Trailer Wiring Socket Vehicle Side Curt 56415 |
| 1987-1988 | Chevy | Suburban R20 | Chevy Suburban R20 7 Way Trailer Wiring Socket Vehicle Side Curt 56415 |
| 1989-1991 | Chevy | Suburban R2500 | Chevy Suburban R2500 7 Way Trailer Wiring Socket Vehicle Side Curt 56415 |
| 1987-1988 | Chevy | Suburban V10 | Chevy Suburban V10 7 Way Trailer Wiring Socket Vehicle Side Curt 56415 |
| 1989-1991 | Chevy | Suburban V1500 | Chevy Suburban V1500 7 Way Trailer Wiring Socket Vehicle Side Curt 56415 |
| 1987-1988 | Chevy | Suburban V20 | Chevy Suburban V20 7 Way Trailer Wiring Socket Vehicle Side Curt 56415 |
| 1989-1991 | Chevy | Suburban V2500 | Chevy Suburban V2500 7 Way Trailer Wiring Socket Vehicle Side Curt 56415 |
| 1995-2015 | Chevy | Tahoe | Chevy Tahoe 7 Way Trailer Wiring Socket Vehicle Side Curt 56415 |
| 1968 | Chevy | Tracker | 1968, 1998-04 Chevy Tracker 7 Way Trailer Wiring Socket Vehicle Side Curt 56415 |
| 1998-2004 | Chevy | Tracker | 1968, 1998-04 Chevy Tracker 7 Way Trailer Wiring Socket Vehicle Side Curt 56415 |
| 2002-2009 | Chevy | Trailblazer | Chevy Trailblazer 7 Way Trailer Wiring Socket Vehicle Side Curt 56415 |
| 2002-2006 | Chevy | Trailblazer EXT | Chevy Trailblazer EXT 7 Way Trailer Wiring Socket Vehicle Side Curt 56415 |
| 2009-2015 | Chevy | Traverse | Chevy Traverse 7 Way Trailer Wiring Socket Vehicle Side Curt 56415 |
| 2015 | Chevy | Trax | Chevy Trax 7 Way Trailer Wiring Socket Vehicle Side Curt 56415 |
| 2005-2009 | Chevy | Uplander | Chevy Uplander 7 Way Trailer Wiring Socket Vehicle Side Curt 56415 |
| 1987 | Chevy | V1500 Truck | Chevy V1500 Truck 7 Way Trailer Wiring Socket Vehicle Side Curt 56415 |
| 1987-1989 | Chevy | V2500 Truck | Chevy V2500 Truck 7 Way Trailer Wiring Socket Vehicle Side Curt 56415 |
| 1987-1991 | Chevy | V3500 Truck | Chevy V3500 Truck 7 Way Trailer Wiring Socket Vehicle Side Curt 56415 |
| 1997-2005 | Chevy | Venture | Chevy Venture 7 Way Trailer Wiring Socket Vehicle Side Curt 56415 |
| 1950-1986 | GMC | C1500 Truck | 1950-86, 1988-99 GMC C1500 Truck 7 Way Trailer Wiring Socket Vehicle Side Curt 56415 |
| 1988-1999 | GMC | C1500 Truck | 1950-86, 1988-99 GMC C1500 Truck 7 Way Trailer Wiring Socket Vehicle Side Curt 56415 |
| 1950-1986 | GMC | C2500 Truck | 1950-86, 1988-00 GMC C2500 Truck 7 Way Trailer Wiring Socket Vehicle Side Curt 56415 |
| 1988-2000 | GMC | C2500 Truck | 1950-86, 1988-00 GMC C2500 Truck 7 Way Trailer Wiring Socket Vehicle Side Curt 56415 |
| 1950-1986 | GMC | C3500 Truck | 1950-86, 1988-02 GMC C3500 Truck 7 Way Trailer Wiring Socket Vehicle Side Curt 56415 |
| 1988-2002 | GMC | C3500 Truck | 1950-86, 1988-02 GMC C3500 Truck 7 Way Trailer Wiring Socket Vehicle Side Curt 56415 |
| 2003-2009 | GMC | C4500 Topkick | GMC C4500 Topkick 7 Way Trailer Wiring Socket Vehicle Side Curt 56415 |
| 1990-1991 | GMC | C5000 Topkick | GMC C5000 Topkick 7 Way Trailer Wiring Socket Vehicle Side Curt 56415 |
| 2003-2009 | GMC | C5500 Topkick | GMC C5500 Topkick 7 Way Trailer Wiring Socket Vehicle Side Curt 56415 |
| 1990-1996 | GMC | C6000 Topkick | GMC C6000 Topkick 7 Way Trailer Wiring Socket Vehicle Side Curt 56415 |
| 1997-2009 | GMC | C6500 Topkick | GMC C6500 Topkick 7 Way Trailer Wiring Socket Vehicle Side Curt 56415 |
| 1990-1996 | GMC | C7000 Topkick | GMC C7000 Topkick 7 Way Trailer Wiring Socket Vehicle Side Curt 56415 |
| 1997-2009 | GMC | C7500 Topkick | GMC C7500 Topkick 7 Way Trailer Wiring Socket Vehicle Side Curt 56415 |
| 1978-1987 | GMC | Caballero | GMC Caballero 7 Way Trailer Wiring Socket Vehicle Side Curt 56415 |
| 2004-2015 | GMC | Canyon | GMC Canyon 7 Way Trailer Wiring Socket Vehicle Side Curt 56415 |
| 1998-2000 | GMC | Envoy | 1998-00, 2002-09 GMC Envoy 7 Way Trailer Wiring Socket Vehicle Side Curt 56415 |
| 2002-2009 | GMC | Envoy | 1998-00, 2002-09 GMC Envoy 7 Way Trailer Wiring Socket Vehicle Side Curt 56415 |
| 2002-2006 | GMC | Envoy XL | GMC Envoy XL 7 Way Trailer Wiring Socket Vehicle Side Curt 56415 |
| 2004-2005 | GMC | Envoy XUV | GMC Envoy XUV 7 Way Trailer Wiring Socket Vehicle Side Curt 56415 |
| 1964-1966 | GMC | G1000 Series | GMC G1000 Series 7 Way Trailer Wiring Socket Vehicle Side Curt 56415 |
| 1967-1978 | GMC | G15 | GMC G15 7 Way Trailer Wiring Socket Vehicle Side Curt 56415 |
| 1964-1974 | GMC | G1500 | 1964-74, 1979-95 GMC G1500 7 Way Trailer Wiring Socket Vehicle Side Curt 56415 |
| 1979-1995 | GMC | G1500 | 1964-74, 1979-95 GMC G1500 7 Way Trailer Wiring Socket Vehicle Side Curt 56415 |
| 1967-1978 | GMC | G25 | GMC G25 7 Way Trailer Wiring Socket Vehicle Side Curt 56415 |
| 1967-1974 | GMC | G2500 | 1967-74, 1979-95 GMC G2500 7 Way Trailer Wiring Socket Vehicle Side Curt 56415 |
| 1979-1995 | GMC | G2500 | 1967-74, 1979-95 GMC G2500 7 Way Trailer Wiring Socket Vehicle Side Curt 56415 |
| 1970-1978 | GMC | G35 | GMC G35 7 Way Trailer Wiring Socket Vehicle Side Curt 56415 |
| 1970-1974 | GMC | G3500 | 1970-74, 1979-96 GMC G3500 7 Way Trailer Wiring Socket Vehicle Side Curt 56415 |
| 1979-1996 | GMC | G3500 | 1970-74, 1979-96 GMC G3500 7 Way Trailer Wiring Socket Vehicle Side Curt 56415 |
| 1970-1991 | GMC | Jimmy Full Size | GMC Jimmy Full Size 7 Way Trailer Wiring Socket Vehicle Side Curt 56415 |
| 1983-2001 | GMC | Jimmy S-15 | GMC Jimmy S-15 7 Way Trailer Wiring Socket Vehicle Side Curt 56415 |
| 1950-1986 | GMC | K1500 Truck | 1950-86, 1988-99 GMC K1500 Truck 7 Way Trailer Wiring Socket Vehicle Side Curt 56415 |
| 1988-1999 | GMC | K1500 Truck | 1950-86, 1988-99 GMC K1500 Truck 7 Way Trailer Wiring Socket Vehicle Side Curt 56415 |
| 1950-1986 | GMC | K2500 Truck | 1950-86, 1988-00 GMC K2500 Truck 7 Way Trailer Wiring Socket Vehicle Side Curt 56415 |
| 1988-2000 | GMC | K2500 Truck | 1950-86, 1988-00 GMC K2500 Truck 7 Way Trailer Wiring Socket Vehicle Side Curt 56415 |
| 1950-1986 | GMC | K3500 Truck | 1950-86, 1988-00 GMC K3500 Truck 7 Way Trailer Wiring Socket Vehicle Side Curt 56415 |
| 1988-2000 | GMC | K3500 Truck | 1950-86, 1988-00 GMC K3500 Truck 7 Way Trailer Wiring Socket Vehicle Side Curt 56415 |
| 1967-1978 | GMC | P15 | GMC P15 7 Way Trailer Wiring Socket Vehicle Side Curt 56415 |
| 1967-1974 | GMC | P1500 | 1967-74, 1979-80 GMC P1500 7 Way Trailer Wiring Socket Vehicle Side Curt 56415 |
| 1979-1980 | GMC | P1500 | 1967-74, 1979-80 GMC P1500 7 Way Trailer Wiring Socket Vehicle Side Curt 56415 |
| 1967-1978 | GMC | P25 | GMC P25 7 Way Trailer Wiring Socket Vehicle Side Curt 56415 |
| 1967-1974 | GMC | P2500 | 1967-74, 1979-89 GMC P2500 7 Way Trailer Wiring Socket Vehicle Side Curt 56415 |
| 1979-1989 | GMC | P2500 | 1967-74, 1979-89 GMC P2500 7 Way Trailer Wiring Socket Vehicle Side Curt 56415 |
| 1967-1978 | GMC | P35 | GMC P35 7 Way Trailer Wiring Socket Vehicle Side Curt 56415 |
| 1967-1974 | GMC | P3500 | 1967-74, 1979-99 GMC P3500 7 Way Trailer Wiring Socket Vehicle Side Curt 56415 |
| 1979-1999 | GMC | P3500 | 1967-74, 1979-99 GMC P3500 7 Way Trailer Wiring Socket Vehicle Side Curt 56415 |
| 1987 | GMC | R1500 Truck | GMC R1500 Truck 7 Way Trailer Wiring Socket Vehicle Side Curt 56415 |
| 1987-1989 | GMC | R2500 Truck | GMC R2500 Truck 7 Way Trailer Wiring Socket Vehicle Side Curt 56415 |
| 1987-1991 | GMC | R3500 Truck | GMC R3500 Truck 7 Way Trailer Wiring Socket Vehicle Side Curt 56415 |
| 1982-1990 | GMC | S-15 Pickup | GMC S-15 Pickup 7 Way Trailer Wiring Socket Vehicle Side Curt 56415 |
| 1991-2004 | GMC | S-15 Sonoma | GMC S-15 Sonoma 7 Way Trailer Wiring Socket Vehicle Side Curt 56415 |
| 1985-2005 | GMC | Safari | GMC Safari 7 Way Trailer Wiring Socket Vehicle Side Curt 56415 |
| 1996-2015 | GMC | Savana 1500 Van | GMC Savana 1500 Van 7 Way Trailer Wiring Socket Vehicle Side Curt 56415 |
| 1996-2015 | GMC | Savana 2500 Van | GMC Savana 2500 Van 7 Way Trailer Wiring Socket Vehicle Side Curt 56415 |
| 1996-2015 | GMC | Savana 3500 Van | GMC Savana 3500 Van 7 Way Trailer Wiring Socket Vehicle Side Curt 56415 |
| 1999-2015 | GMC | Sierra 1500 | GMC Sierra 1500 7 Way Trailer Wiring Socket Vehicle Side Curt 56415 |
| 2007 | GMC | Sierra 1500 Classic | GMC Sierra 1500 Classic 7 Way Trailer Wiring Socket Vehicle Side Curt 56415 |
| 2001-2003 | GMC | Sierra 1500 HD | 2001-03, 2005-06 GMC Sierra 1500 HD 7 Way Trailer Wiring Socket Vehicle Side Curt 56415 |
| 2005-2006 | GMC | Sierra 1500 HD | 2001-03, 2005-06 GMC Sierra 1500 HD 7 Way Trailer Wiring Socket Vehicle Side Curt 56415 |
| 2007 | GMC | Sierra 1500 HD Classic | GMC Sierra 1500 HD Classic 7 Way Trailer Wiring Socket Vehicle Side Curt 56415 |
| 1999-2004 | GMC | Sierra 2500 | GMC Sierra 2500 7 Way Trailer Wiring Socket Vehicle Side Curt 56415 |
| 2001-2015 | GMC | Sierra 2500 HD | GMC Sierra 2500 HD 7 Way Trailer Wiring Socket Vehicle Side Curt 56415 |
| 2007 | GMC | Sierra 2500 HD Classic | GMC Sierra 2500 HD Classic 7 Way Trailer Wiring Socket Vehicle Side Curt 56415 |
| 2001-2006 | GMC | Sierra 3500 | GMC Sierra 3500 7 Way Trailer Wiring Socket Vehicle Side Curt 56415 |
| 2007 | GMC | Sierra 3500 Classic | GMC Sierra 3500 Classic 7 Way Trailer Wiring Socket Vehicle Side Curt 56415 |
| 2007-2015 | GMC | Sierra 3500 HD | GMC Sierra 3500 HD 7 Way Trailer Wiring Socket Vehicle Side Curt 56415 |
| 1970-1977 | GMC | Sprint | GMC Sprint 7 Way Trailer Wiring Socket Vehicle Side Curt 56415 |
| 1960-1966 | GMC | Suburban C1000 | GMC Suburban C1000 7 Way Trailer Wiring Socket Vehicle Side Curt 56415 |
| 1967-1986 | GMC | Suburban C1500 | 1967-86, 1992-99 GMC Suburban C1500 7 Way Trailer Wiring Socket Vehicle Side Curt 56415 |
| 1992-1999 | GMC | Suburban C1500 | 1967-86, 1992-99 GMC Suburban C1500 7 Way Trailer Wiring Socket Vehicle Side Curt 56415 |
| 1967-1986 | GMC | Suburban C2500 | 1967-86, 1992-99 GMC Suburban C2500 7 Way Trailer Wiring Socket Vehicle Side Curt 56415 |
| 1992-1999 | GMC | Suburban C2500 | 1967-86, 1992-99 GMC Suburban C2500 7 Way Trailer Wiring Socket Vehicle Side Curt 56415 |
| 1960-1966 | GMC | Suburban K1000 | GMC Suburban K1000 7 Way Trailer Wiring Socket Vehicle Side Curt 56415 |
| 1967-1986 | GMC | Suburban K1500 | 1967-86, 1992-99 GMC Suburban K1500 7 Way Trailer Wiring Socket Vehicle Side Curt 56415 |
| 1992-1999 | GMC | Suburban K1500 | 1967-86, 1992-99 GMC Suburban K1500 7 Way Trailer Wiring Socket Vehicle Side Curt 56415 |
| 1967-1986 | GMC | Suburban K2500 | 1967-86, 1992-99 GMC Suburban K2500 7 Way Trailer Wiring Socket Vehicle Side Curt 56415 |
| 1992-1999 | GMC | Suburban K2500 | 1967-86, 1992-99 GMC Suburban K2500 7 Way Trailer Wiring Socket Vehicle Side Curt 56415 |
| 1987-1991 | GMC | Suburban R1500 | GMC Suburban R1500 7 Way Trailer Wiring Socket Vehicle Side Curt 56415 |
| 1987-1991 | GMC | Suburban R2500 | GMC Suburban R2500 7 Way Trailer Wiring Socket Vehicle Side Curt 56415 |
| 1987-1991 | GMC | Suburban V1500 | GMC Suburban V1500 7 Way Trailer Wiring Socket Vehicle Side Curt 56415 |
| 1987-1991 | GMC | Suburban V2500 | GMC Suburban V2500 7 Way Trailer Wiring Socket Vehicle Side Curt 56415 |
| 1991 | GMC | Syclone | GMC Syclone 7 Way Trailer Wiring Socket Vehicle Side Curt 56415 |
| 1992-1993 | GMC | Typhoon | GMC Typhoon 7 Way Trailer Wiring Socket Vehicle Side Curt 56415 |
| 1987 | GMC | V1500 Truck | GMC V1500 Truck 7 Way Trailer Wiring Socket Vehicle Side Curt 56415 |
| 1987-1989 | GMC | V2500 Truck | GMC V2500 Truck 7 Way Trailer Wiring Socket Vehicle Side Curt 56415 |
| 1987-1991 | GMC | V3500 Truck | GMC V3500 Truck 7 Way Trailer Wiring Socket Vehicle Side Curt 56415 |
| 1992-2015 | GMC | Yukon | GMC Yukon 7 Way Trailer Wiring Socket Vehicle Side Curt 56415 |
| 2014-2015 | GMC | Yukon XL | GMC Yukon XL 7 Way Trailer Wiring Socket Vehicle Side Curt 56415 |
| 2000-2013 | GMC | Yukon XL 1500 | GMC Yukon XL 1500 7 Way Trailer Wiring Socket Vehicle Side Curt 56415 |
| 2000-2013 | GMC | Yukon XL 2500 | GMC Yukon XL 2500 7 Way Trailer Wiring Socket Vehicle Side Curt 56415 |
Part #: CTTHR00174
Order must be placed by 4pm ET
Get it in: 2 - 4 Business Days
Want it sooner? Choose Next Day Air at Checkout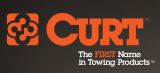 Brand #: 56415