CTTHR00173-7 Way Trailer Wiring Socket
Replaces
7 Way Trailer Wiring Socket Curt 55415 - CTTHR00173
CTTHR00173
Frequently bought together
Specifications:
7 Way Vehicle Side Electrical Socket
OEM style replacement tow plug
Flat 4 bolt/screw mounting flange
Curt is a leading manufacturer and marketer of top-quality towing products. The company offers American-made, custom-fit receiver hitches and wiring harnesses for nearly any vehicle on the road. Curt is 'The First Name in Towing Products' for automobile and truck hitches, as well as RV, gooseneck and commercial towing systems.
Item Condition: New

Lifetime Warranty
This item is backed by a Limited Lifetime Warranty. In the event this item should fail due to manufacturing defects during intended use, we will exchange the part free of charge (excludes shipping charges) for the original purchaser.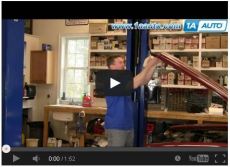 step : Removing the Trailer Hitch Connector (0:23)

Disconnect the trailer hitch connector wiring harness
Push in the hitch connector tab with a flat blade screwdriver
Turn the hitch connector counterclockwise
Pull out the trailer hitch connector

step : Installing the New Trailer Hitch Connector (0:56)

Apply penetrating oil to the mounting area
Push the new hitch connector into place
Twist the hitch connector clockwise
Connect the hitch connector wiring harness
Tools needed for replacement:
Materials, Fluids, and Supplies

Rust Penetrant

Screwdrivers & Related

Flat Blade Screwdriver
There are no reviews for this item.
Customer Q&A
Ask a question to 1A Auto customers who purchased the product
No questions have been asked about this item.
| Year | Make | Model | Description |
| --- | --- | --- | --- |
| 1984-1994 | Audi | 100 | Audi 100 7 Way Trailer Wiring Socket Vehicle Side Curt 55415 |
| 1989-1994 | Audi | 100 Quattro | Audi 100 Quattro 7 Way Trailer Wiring Socket Vehicle Side Curt 55415 |
| 1969-1977 | Audi | 100 Series | Audi 100 Series 7 Way Trailer Wiring Socket Vehicle Side Curt 55415 |
| 1989-1991 | Audi | 200 | Audi 200 7 Way Trailer Wiring Socket Vehicle Side Curt 55415 |
| 1989-1991 | Audi | 200 Quattro | Audi 200 Quattro 7 Way Trailer Wiring Socket Vehicle Side Curt 55415 |
| 1980-1987 | Audi | 4000 | Audi 4000 7 Way Trailer Wiring Socket Vehicle Side Curt 55415 |
| 1984-1987 | Audi | 4000 Quattro | Audi 4000 Quattro 7 Way Trailer Wiring Socket Vehicle Side Curt 55415 |
| 1978-1988 | Audi | 5000 | Audi 5000 7 Way Trailer Wiring Socket Vehicle Side Curt 55415 |
| 1986-1988 | Audi | 5000 Quattro | Audi 5000 Quattro 7 Way Trailer Wiring Socket Vehicle Side Curt 55415 |
| 1988-1992 | Audi | 80 | Audi 80 7 Way Trailer Wiring Socket Vehicle Side Curt 55415 |
| 1988-1992 | Audi | 80 Quattro | Audi 80 Quattro 7 Way Trailer Wiring Socket Vehicle Side Curt 55415 |
| 1971-1972 | Audi | 90 | 1971-72, 1988-95 Audi 90 7 Way Trailer Wiring Socket Vehicle Side Curt 55415 |
| 1988-1995 | Audi | 90 | 1971-72, 1988-95 Audi 90 7 Way Trailer Wiring Socket Vehicle Side Curt 55415 |
| 1988-1995 | Audi | 90 Quattro | Audi 90 Quattro 7 Way Trailer Wiring Socket Vehicle Side Curt 55415 |
| 2006-2013 | Audi | A3 | Audi A3 7 Way Trailer Wiring Socket Vehicle Side Curt 55415 |
| 2006-2013 | Audi | A3 Quattro | Audi A3 Quattro 7 Way Trailer Wiring Socket Vehicle Side Curt 55415 |
| 1996-2014 | Audi | A4 | Audi A4 7 Way Trailer Wiring Socket Vehicle Side Curt 55415 |
| 1996-2014 | Audi | A4 Quattro | Audi A4 Quattro 7 Way Trailer Wiring Socket Vehicle Side Curt 55415 |
| 1995-2015 | Audi | A6 | Audi A6 7 Way Trailer Wiring Socket Vehicle Side Curt 55415 |
| 1995-2015 | Audi | A6 Quattro | Audi A6 Quattro 7 Way Trailer Wiring Socket Vehicle Side Curt 55415 |
| 2013-2015 | Audi | Allroad | Audi Allroad 7 Way Trailer Wiring Socket Vehicle Side Curt 55415 |
| 2001-2005 | Audi | Allroad Quattro | Audi Allroad Quattro 7 Way Trailer Wiring Socket Vehicle Side Curt 55415 |
| 1981-1987 | Audi | Coupe | Audi Coupe 7 Way Trailer Wiring Socket Vehicle Side Curt 55415 |
| 1990-1991 | Audi | Coupe Quattro | Audi Coupe Quattro 7 Way Trailer Wiring Socket Vehicle Side Curt 55415 |
| 1973-1979 | Audi | Fox | Audi Fox 7 Way Trailer Wiring Socket Vehicle Side Curt 55415 |
| 1982-1986 | Audi | Quattro | Audi Quattro 7 Way Trailer Wiring Socket Vehicle Side Curt 55415 |
| 2007-2008 | Audi | RS4 | Audi RS4 7 Way Trailer Wiring Socket Vehicle Side Curt 55415 |
| 1992-1994 | Audi | S4 | 1992-94, 2000-02, 2004-13 Audi S4 7 Way Trailer Wiring Socket Vehicle Side Curt 55415 |
| 2000-2002 | Audi | S4 | 1992-94, 2000-02, 2004-13 Audi S4 7 Way Trailer Wiring Socket Vehicle Side Curt 55415 |
| 2004-2013 | Audi | S4 | 1992-94, 2000-02, 2004-13 Audi S4 7 Way Trailer Wiring Socket Vehicle Side Curt 55415 |
| 1999-2015 | Audi | TT | Audi TT 7 Way Trailer Wiring Socket Vehicle Side Curt 55415 |
| 1999-2015 | Audi | TT Quattro | Audi TT Quattro 7 Way Trailer Wiring Socket Vehicle Side Curt 55415 |
| 1990-1994 | Audi | V8 | Audi V8 7 Way Trailer Wiring Socket Vehicle Side Curt 55415 |
| 1999-2010 | Buick | Allure | Buick Allure 7 Way Trailer Wiring Socket Vehicle Side Curt 55415 |
| 1973-1975 | Buick | Apollo | Buick Apollo 7 Way Trailer Wiring Socket Vehicle Side Curt 55415 |
| 1959-1990 | Buick | Electra | 1959-90, 1996 Buick Electra 7 Way Trailer Wiring Socket Vehicle Side Curt 55415 |
| 1996 | Buick | Electra | 1959-90, 1996 Buick Electra 7 Way Trailer Wiring Socket Vehicle Side Curt 55415 |
| 2008-2015 | Buick | Enclave | Buick Enclave 7 Way Trailer Wiring Socket Vehicle Side Curt 55415 |
| 2013-2014 | Buick | Encore | Buick Encore 7 Way Trailer Wiring Socket Vehicle Side Curt 55415 |
| 1984-1987 | Buick | Grand National | Buick Grand National 7 Way Trailer Wiring Socket Vehicle Side Curt 55415 |
| 1959-1963 | Buick | Invicta | Buick Invicta 7 Way Trailer Wiring Socket Vehicle Side Curt 55415 |
| 2005-2015 | Buick | LaCrosse | Buick LaCrosse 7 Way Trailer Wiring Socket Vehicle Side Curt 55415 |
| 1959-2005 | Buick | LeSabre | Buick LeSabre 7 Way Trailer Wiring Socket Vehicle Side Curt 55415 |
| 1958 | Buick | Limited | 1958, 1993 Buick Limited 7 Way Trailer Wiring Socket Vehicle Side Curt 55415 |
| 1993 | Buick | Limited | 1958, 1993 Buick Limited 7 Way Trailer Wiring Socket Vehicle Side Curt 55415 |
| 2006-2011 | Buick | Lucerne | Buick Lucerne 7 Way Trailer Wiring Socket Vehicle Side Curt 55415 |
| 1976-1979 | Buick | Opel | Buick Opel 7 Way Trailer Wiring Socket Vehicle Side Curt 55415 |
| 1991-2005 | Buick | Park Avenue | Buick Park Avenue 7 Way Trailer Wiring Socket Vehicle Side Curt 55415 |
| 2004-2007 | Buick | Rainier | Buick Rainier 7 Way Trailer Wiring Socket Vehicle Side Curt 55415 |
| 1988-1991 | Buick | Reatta | Buick Reatta 7 Way Trailer Wiring Socket Vehicle Side Curt 55415 |
| 1974-2004 | Buick | Regal | 1974-04, 2011-14 Buick Regal 7 Way Trailer Wiring Socket Vehicle Side Curt 55415 |
| 2011-2014 | Buick | Regal | 1974-04, 2011-14 Buick Regal 7 Way Trailer Wiring Socket Vehicle Side Curt 55415 |
| 2002-2007 | Buick | Rendezvous | Buick Rendezvous 7 Way Trailer Wiring Socket Vehicle Side Curt 55415 |
| 1954 | Buick | Riviera | 1954, 1963-93, 1995-99 Buick Riviera 7 Way Trailer Wiring Socket Vehicle Side Curt 55415 |
| 1963-1993 | Buick | Riviera | 1954, 1963-93, 1995-99 Buick Riviera 7 Way Trailer Wiring Socket Vehicle Side Curt 55415 |
| 1995-1999 | Buick | Riviera | 1954, 1963-93, 1995-99 Buick Riviera 7 Way Trailer Wiring Socket Vehicle Side Curt 55415 |
| 1967-1968 | Buick | Skyhawk | 1967-68, 1975-89, 1994, 1996 Buick Skyhawk 7 Way Trailer Wiring Socket Vehicle Side Curt 55415 |
| 1975-1989 | Buick | Skyhawk | 1967-68, 1975-89, 1994, 1996 Buick Skyhawk 7 Way Trailer Wiring Socket Vehicle Side Curt 55415 |
| 1994 | Buick | Skyhawk | 1967-68, 1975-89, 1994, 1996 Buick Skyhawk 7 Way Trailer Wiring Socket Vehicle Side Curt 55415 |
| 1996 | Buick | Skyhawk | 1967-68, 1975-89, 1994, 1996 Buick Skyhawk 7 Way Trailer Wiring Socket Vehicle Side Curt 55415 |
| 1953-1954 | Buick | Skylark | 1953-54, 1961-98 Buick Skylark 7 Way Trailer Wiring Socket Vehicle Side Curt 55415 |
| 1961-1998 | Buick | Skylark | 1953-54, 1961-98 Buick Skylark 7 Way Trailer Wiring Socket Vehicle Side Curt 55415 |
| 1985-1987 | Buick | Somerset | Buick Somerset 7 Way Trailer Wiring Socket Vehicle Side Curt 55415 |
| 1950-1958 | Buick | Super | Buick Super 7 Way Trailer Wiring Socket Vehicle Side Curt 55415 |
| 2005-2007 | Buick | Terraza | Buick Terraza 7 Way Trailer Wiring Socket Vehicle Side Curt 55415 |
| 2012-2014 | Buick | Verano | Buick Verano 7 Way Trailer Wiring Socket Vehicle Side Curt 55415 |
| 1963-1970 | Buick | Wildcat | Buick Wildcat 7 Way Trailer Wiring Socket Vehicle Side Curt 55415 |
| 1953-1957 | Chevy | 210 Series | Chevy 210 Series 7 Way Trailer Wiring Socket Vehicle Side Curt 55415 |
| 1985-2005 | Chevy | Astro | Chevy Astro 7 Way Trailer Wiring Socket Vehicle Side Curt 55415 |
| 2007-2013 | Chevy | Avalanche | Chevy Avalanche 7 Way Trailer Wiring Socket Vehicle Side Curt 55415 |
| 2002-2006 | Chevy | Avalanche 1500 | Chevy Avalanche 1500 7 Way Trailer Wiring Socket Vehicle Side Curt 55415 |
| 2002-2006 | Chevy | Avalanche 2500 | Chevy Avalanche 2500 7 Way Trailer Wiring Socket Vehicle Side Curt 55415 |
| 2004-2013 | Chevy | Aveo | Chevy Aveo 7 Way Trailer Wiring Socket Vehicle Side Curt 55415 |
| 2004-2011 | Chevy | Aveo 5 | Chevy Aveo 5 7 Way Trailer Wiring Socket Vehicle Side Curt 55415 |
| 1950-1981 | Chevy | Bel-Air | Chevy Bel-Air 7 Way Trailer Wiring Socket Vehicle Side Curt 55415 |
| 1987-1996 | Chevy | Beretta | Chevy Beretta 7 Way Trailer Wiring Socket Vehicle Side Curt 55415 |
| 1958-1972 | Chevy | Biscayne | Chevy Biscayne 7 Way Trailer Wiring Socket Vehicle Side Curt 55415 |
| 1969-1994 | Chevy | Blazer Full Size | Chevy Blazer Full Size 7 Way Trailer Wiring Socket Vehicle Side Curt 55415 |
| 1983-2005 | Chevy | Blazer S10 | Chevy Blazer S10 7 Way Trailer Wiring Socket Vehicle Side Curt 55415 |
| 1958-1972 | Chevy | Brookwood | Chevy Brookwood 7 Way Trailer Wiring Socket Vehicle Side Curt 55415 |
| 1960-1986 | Chevy | C10 Truck | Chevy C10 Truck 7 Way Trailer Wiring Socket Vehicle Side Curt 55415 |
| 1988-1999 | Chevy | C1500 Truck | Chevy C1500 Truck 7 Way Trailer Wiring Socket Vehicle Side Curt 55415 |
| 1960-1986 | Chevy | C20 Truck | Chevy C20 Truck 7 Way Trailer Wiring Socket Vehicle Side Curt 55415 |
| 1988-2000 | Chevy | C2500 Truck | Chevy C2500 Truck 7 Way Trailer Wiring Socket Vehicle Side Curt 55415 |
| 1960-1986 | Chevy | C30 Truck | Chevy C30 Truck 7 Way Trailer Wiring Socket Vehicle Side Curt 55415 |
| 1988-2002 | Chevy | C3500 Truck | Chevy C3500 Truck 7 Way Trailer Wiring Socket Vehicle Side Curt 55415 |
| 2003-2009 | Chevy | C4500 Kodiak | Chevy C4500 Kodiak 7 Way Trailer Wiring Socket Vehicle Side Curt 55415 |
| 1990-1991 | Chevy | C5500 Kodiak | 1990-91, 2003-09 Chevy C5500 Kodiak 7 Way Trailer Wiring Socket Vehicle Side Curt 55415 |
| 2003-2009 | Chevy | C5500 Kodiak | 1990-91, 2003-09 Chevy C5500 Kodiak 7 Way Trailer Wiring Socket Vehicle Side Curt 55415 |
| 1990-1996 | Chevy | C60 Kodiak | Chevy C60 Kodiak 7 Way Trailer Wiring Socket Vehicle Side Curt 55415 |
| 1997-2009 | Chevy | C6500 Kodiak | Chevy C6500 Kodiak 7 Way Trailer Wiring Socket Vehicle Side Curt 55415 |
| 1990-1996 | Chevy | C70 Kodiak | Chevy C70 Kodiak 7 Way Trailer Wiring Socket Vehicle Side Curt 55415 |
| 1997-2009 | Chevy | C7500 Kodiak | Chevy C7500 Kodiak 7 Way Trailer Wiring Socket Vehicle Side Curt 55415 |
| 1967-2002 | Chevy | Camaro | 1967-02, 2010-15 Chevy Camaro 7 Way Trailer Wiring Socket Vehicle Side Curt 55415 |
| 2010-2015 | Chevy | Camaro | 1967-02, 2010-15 Chevy Camaro 7 Way Trailer Wiring Socket Vehicle Side Curt 55415 |
| 1966-1996 | Chevy | Caprice | 1966-96, 2011-14 Chevy Caprice 7 Way Trailer Wiring Socket Vehicle Side Curt 55415 |
| 2011-2014 | Chevy | Caprice | 1966-96, 2011-14 Chevy Caprice 7 Way Trailer Wiring Socket Vehicle Side Curt 55415 |
| 2012-2015 | Chevy | Captiva Sport | Chevy Captiva Sport 7 Way Trailer Wiring Socket Vehicle Side Curt 55415 |
| 1982-2005 | Chevy | Cavalier | Chevy Cavalier 7 Way Trailer Wiring Socket Vehicle Side Curt 55415 |
| 1982-1990 | Chevy | Celebrity | Chevy Celebrity 7 Way Trailer Wiring Socket Vehicle Side Curt 55415 |
| 1964-1977 | Chevy | Chevelle | Chevy Chevelle 7 Way Trailer Wiring Socket Vehicle Side Curt 55415 |
| 1976-1987 | Chevy | Chevette | Chevy Chevette 7 Way Trailer Wiring Socket Vehicle Side Curt 55415 |
| 1980-1983 | Chevy | Citation | Chevy Citation 7 Way Trailer Wiring Socket Vehicle Side Curt 55415 |
| 1984-1985 | Chevy | Citation II | Chevy Citation II 7 Way Trailer Wiring Socket Vehicle Side Curt 55415 |
| 2004-2005 | Chevy | Classic | Chevy Classic 7 Way Trailer Wiring Socket Vehicle Side Curt 55415 |
| 2005-2010 | Chevy | Cobalt | Chevy Cobalt 7 Way Trailer Wiring Socket Vehicle Side Curt 55415 |
| 2004-2015 | Chevy | Colorado | Chevy Colorado 7 Way Trailer Wiring Socket Vehicle Side Curt 55415 |
| 1987-1996 | Chevy | Corsica | Chevy Corsica 7 Way Trailer Wiring Socket Vehicle Side Curt 55415 |
| 1960-1969 | Chevy | Corvair | Chevy Corvair 7 Way Trailer Wiring Socket Vehicle Side Curt 55415 |
| 1961-1964 | Chevy | Corvair Truck | Chevy Corvair Truck 7 Way Trailer Wiring Socket Vehicle Side Curt 55415 |
| 1961-1965 | Chevy | Corvair Van | Chevy Corvair Van 7 Way Trailer Wiring Socket Vehicle Side Curt 55415 |
| 1953-1982 | Chevy | Corvette | 1953-82, 1984-16 Chevy Corvette 7 Way Trailer Wiring Socket Vehicle Side Curt 55415 |
| 1984-2016 | Chevy | Corvette | 1953-82, 1984-16 Chevy Corvette 7 Way Trailer Wiring Socket Vehicle Side Curt 55415 |
| 1958 | Chevy | Delray | Chevy Delray 7 Way Trailer Wiring Socket Vehicle Side Curt 55415 |
| 1959-1987 | Chevy | El Camino | Chevy El Camino 7 Way Trailer Wiring Socket Vehicle Side Curt 55415 |
| 2005-2015 | Chevy | Equinox | Chevy Equinox 7 Way Trailer Wiring Socket Vehicle Side Curt 55415 |
| 1996-2015 | Chevy | Express 1500 Van | Chevy Express 1500 Van 7 Way Trailer Wiring Socket Vehicle Side Curt 55415 |
| 1996-2015 | Chevy | Express 2500 Van | Chevy Express 2500 Van 7 Way Trailer Wiring Socket Vehicle Side Curt 55415 |
| 1996-2015 | Chevy | Express 3500 Van | Chevy Express 3500 Van 7 Way Trailer Wiring Socket Vehicle Side Curt 55415 |
| 1975-1995 | Chevy | G10 | Chevy G10 7 Way Trailer Wiring Socket Vehicle Side Curt 55415 |
| 1964-1974 | Chevy | G10 Van | Chevy G10 Van 7 Way Trailer Wiring Socket Vehicle Side Curt 55415 |
| 1975-1995 | Chevy | G20 | Chevy G20 7 Way Trailer Wiring Socket Vehicle Side Curt 55415 |
| 1967-1974 | Chevy | G20 Van | Chevy G20 Van 7 Way Trailer Wiring Socket Vehicle Side Curt 55415 |
| 1974-1996 | Chevy | G30 | Chevy G30 7 Way Trailer Wiring Socket Vehicle Side Curt 55415 |
| 1970-1974 | Chevy | G30 Van | Chevy G30 Van 7 Way Trailer Wiring Socket Vehicle Side Curt 55415 |
| 2006-2011 | Chevy | HHR | Chevy HHR 7 Way Trailer Wiring Socket Vehicle Side Curt 55415 |
| 1957-1985 | Chevy | Impala | 1957-85, 1994-96, 2000-14 Chevy Impala 7 Way Trailer Wiring Socket Vehicle Side Curt 55415 |
| 1994-1996 | Chevy | Impala | 1957-85, 1994-96, 2000-14 Chevy Impala 7 Way Trailer Wiring Socket Vehicle Side Curt 55415 |
| 2000-2014 | Chevy | Impala | 1957-85, 1994-96, 2000-14 Chevy Impala 7 Way Trailer Wiring Socket Vehicle Side Curt 55415 |
| 2014-2015 | Chevy | Impala Limited | Chevy Impala Limited 7 Way Trailer Wiring Socket Vehicle Side Curt 55415 |
| 1960-1986 | Chevy | K10 Truck | Chevy K10 Truck 7 Way Trailer Wiring Socket Vehicle Side Curt 55415 |
| 1988-1999 | Chevy | K1500 Truck | Chevy K1500 Truck 7 Way Trailer Wiring Socket Vehicle Side Curt 55415 |
| 1960-1986 | Chevy | K20 Truck | Chevy K20 Truck 7 Way Trailer Wiring Socket Vehicle Side Curt 55415 |
| 1988-2000 | Chevy | K2500 Truck | Chevy K2500 Truck 7 Way Trailer Wiring Socket Vehicle Side Curt 55415 |
| 1960-1986 | Chevy | K30 Truck | Chevy K30 Truck 7 Way Trailer Wiring Socket Vehicle Side Curt 55415 |
| 1988-2000 | Chevy | K3500 Truck | Chevy K3500 Truck 7 Way Trailer Wiring Socket Vehicle Side Curt 55415 |
| 1972-1982 | Chevy | LUV Pickup | Chevy LUV Pickup 7 Way Trailer Wiring Socket Vehicle Side Curt 55415 |
| 1973-1976 | Chevy | Laguna | Chevy Laguna 7 Way Trailer Wiring Socket Vehicle Side Curt 55415 |
| 1990-2001 | Chevy | Lumina | Chevy Lumina 7 Way Trailer Wiring Socket Vehicle Side Curt 55415 |
| 1989-1996 | Chevy | Lumina APV | 1989-96, 2003 Chevy Lumina APV 7 Way Trailer Wiring Socket Vehicle Side Curt 55415 |
| 2003 | Chevy | Lumina APV | 1989-96, 2003 Chevy Lumina APV 7 Way Trailer Wiring Socket Vehicle Side Curt 55415 |
| 1964-1983 | Chevy | Malibu | 1964-83, 1997-15 Chevy Malibu 7 Way Trailer Wiring Socket Vehicle Side Curt 55415 |
| 1997-2015 | Chevy | Malibu | 1964-83, 1997-15 Chevy Malibu 7 Way Trailer Wiring Socket Vehicle Side Curt 55415 |
| 1998-2001 | Chevy | Metro | Chevy Metro 7 Way Trailer Wiring Socket Vehicle Side Curt 55415 |
| 1970-1988 | Chevy | Monte Carlo | 1970-88, 1995-07 Chevy Monte Carlo 7 Way Trailer Wiring Socket Vehicle Side Curt 55415 |
| 1995-2007 | Chevy | Monte Carlo | 1970-88, 1995-07 Chevy Monte Carlo 7 Way Trailer Wiring Socket Vehicle Side Curt 55415 |
| 1955-1961 | Chevy | Nomad | Chevy Nomad 7 Way Trailer Wiring Socket Vehicle Side Curt 55415 |
| 1975-1980 | Chevy | P10 | Chevy P10 7 Way Trailer Wiring Socket Vehicle Side Curt 55415 |
| 1960-1967 | Chevy | P10 Series | Chevy P10 Series 7 Way Trailer Wiring Socket Vehicle Side Curt 55415 |
| 1967-1974 | Chevy | P10 Van | Chevy P10 Van 7 Way Trailer Wiring Socket Vehicle Side Curt 55415 |
| 1975-1989 | Chevy | P20 | Chevy P20 7 Way Trailer Wiring Socket Vehicle Side Curt 55415 |
| 1960-1967 | Chevy | P20 Series | Chevy P20 Series 7 Way Trailer Wiring Socket Vehicle Side Curt 55415 |
| 1968-1974 | Chevy | P20 Van | Chevy P20 Van 7 Way Trailer Wiring Socket Vehicle Side Curt 55415 |
| 1975-1999 | Chevy | P30 | Chevy P30 7 Way Trailer Wiring Socket Vehicle Side Curt 55415 |
| 1960-1967 | Chevy | P30 Series | Chevy P30 Series 7 Way Trailer Wiring Socket Vehicle Side Curt 55415 |
| 1968-1974 | Chevy | P30 Van | Chevy P30 Van 7 Way Trailer Wiring Socket Vehicle Side Curt 55415 |
| 1998-2002 | Chevy | Prizm | Chevy Prizm 7 Way Trailer Wiring Socket Vehicle Side Curt 55415 |
| 1987 | Chevy | R1500 Truck | Chevy R1500 Truck 7 Way Trailer Wiring Socket Vehicle Side Curt 55415 |
| 1987-1989 | Chevy | R2500 Truck | Chevy R2500 Truck 7 Way Trailer Wiring Socket Vehicle Side Curt 55415 |
| 1987-1991 | Chevy | R3500 Truck | Chevy R3500 Truck 7 Way Trailer Wiring Socket Vehicle Side Curt 55415 |
| 1981-2004 | Chevy | S10 Pickup | Chevy S10 Pickup 7 Way Trailer Wiring Socket Vehicle Side Curt 55415 |
| 2003-2006 | Chevy | SSR | Chevy SSR 7 Way Trailer Wiring Socket Vehicle Side Curt 55415 |
| 1999-2015 | Chevy | Silverado 1500 | Chevy Silverado 1500 7 Way Trailer Wiring Socket Vehicle Side Curt 55415 |
| 2007 | Chevy | Silverado 1500 Classic | Chevy Silverado 1500 Classic 7 Way Trailer Wiring Socket Vehicle Side Curt 55415 |
| 2001-2003 | Chevy | Silverado 1500 HD | 2001-03, 2005-06 Chevy Silverado 1500 HD 7 Way Trailer Wiring Socket Vehicle Side Curt 55415 |
| 2005-2006 | Chevy | Silverado 1500 HD | 2001-03, 2005-06 Chevy Silverado 1500 HD 7 Way Trailer Wiring Socket Vehicle Side Curt 55415 |
| 2007 | Chevy | Silverado 1500 HD Classic | Chevy Silverado 1500 HD Classic 7 Way Trailer Wiring Socket Vehicle Side Curt 55415 |
| 1999-2004 | Chevy | Silverado 2500 | Chevy Silverado 2500 7 Way Trailer Wiring Socket Vehicle Side Curt 55415 |
| 2001-2015 | Chevy | Silverado 2500 HD | Chevy Silverado 2500 HD 7 Way Trailer Wiring Socket Vehicle Side Curt 55415 |
| 2007 | Chevy | Silverado 2500 HD Classic | Chevy Silverado 2500 HD Classic 7 Way Trailer Wiring Socket Vehicle Side Curt 55415 |
| 2001-2006 | Chevy | Silverado 3500 | Chevy Silverado 3500 7 Way Trailer Wiring Socket Vehicle Side Curt 55415 |
| 2007 | Chevy | Silverado 3500 Classic | Chevy Silverado 3500 Classic 7 Way Trailer Wiring Socket Vehicle Side Curt 55415 |
| 2007-2015 | Chevy | Silverado 3500 HD | Chevy Silverado 3500 HD 7 Way Trailer Wiring Socket Vehicle Side Curt 55415 |
| 2012-2015 | Chevy | Sonic | Chevy Sonic 7 Way Trailer Wiring Socket Vehicle Side Curt 55415 |
| 2014-2015 | Chevy | Suburban | Chevy Suburban 7 Way Trailer Wiring Socket Vehicle Side Curt 55415 |
| 2000-2013 | Chevy | Suburban 1500 | Chevy Suburban 1500 7 Way Trailer Wiring Socket Vehicle Side Curt 55415 |
| 2000-2013 | Chevy | Suburban 2500 | Chevy Suburban 2500 7 Way Trailer Wiring Socket Vehicle Side Curt 55415 |
| 1960-1986 | Chevy | Suburban C10 | Chevy Suburban C10 7 Way Trailer Wiring Socket Vehicle Side Curt 55415 |
| 1992-1999 | Chevy | Suburban C1500 | Chevy Suburban C1500 7 Way Trailer Wiring Socket Vehicle Side Curt 55415 |
| 1967-1986 | Chevy | Suburban C20 | Chevy Suburban C20 7 Way Trailer Wiring Socket Vehicle Side Curt 55415 |
| 1992-1999 | Chevy | Suburban C2500 | Chevy Suburban C2500 7 Way Trailer Wiring Socket Vehicle Side Curt 55415 |
| 1960-1986 | Chevy | Suburban K10 | Chevy Suburban K10 7 Way Trailer Wiring Socket Vehicle Side Curt 55415 |
| 1992-1999 | Chevy | Suburban K1500 | Chevy Suburban K1500 7 Way Trailer Wiring Socket Vehicle Side Curt 55415 |
| 1967-1986 | Chevy | Suburban K20 | Chevy Suburban K20 7 Way Trailer Wiring Socket Vehicle Side Curt 55415 |
| 1992-1999 | Chevy | Suburban K2500 | Chevy Suburban K2500 7 Way Trailer Wiring Socket Vehicle Side Curt 55415 |
| 1987-1988 | Chevy | Suburban R10 | Chevy Suburban R10 7 Way Trailer Wiring Socket Vehicle Side Curt 55415 |
| 1989-1991 | Chevy | Suburban R1500 | Chevy Suburban R1500 7 Way Trailer Wiring Socket Vehicle Side Curt 55415 |
| 1987-1988 | Chevy | Suburban R20 | Chevy Suburban R20 7 Way Trailer Wiring Socket Vehicle Side Curt 55415 |
| 1989-1991 | Chevy | Suburban R2500 | Chevy Suburban R2500 7 Way Trailer Wiring Socket Vehicle Side Curt 55415 |
| 1987-1988 | Chevy | Suburban V10 | Chevy Suburban V10 7 Way Trailer Wiring Socket Vehicle Side Curt 55415 |
| 1989-1991 | Chevy | Suburban V1500 | Chevy Suburban V1500 7 Way Trailer Wiring Socket Vehicle Side Curt 55415 |
| 1987-1988 | Chevy | Suburban V20 | Chevy Suburban V20 7 Way Trailer Wiring Socket Vehicle Side Curt 55415 |
| 1989-1991 | Chevy | Suburban V2500 | Chevy Suburban V2500 7 Way Trailer Wiring Socket Vehicle Side Curt 55415 |
| 1995-2015 | Chevy | Tahoe | Chevy Tahoe 7 Way Trailer Wiring Socket Vehicle Side Curt 55415 |
| 1968 | Chevy | Tracker | 1968, 1998-04 Chevy Tracker 7 Way Trailer Wiring Socket Vehicle Side Curt 55415 |
| 1998-2004 | Chevy | Tracker | 1968, 1998-04 Chevy Tracker 7 Way Trailer Wiring Socket Vehicle Side Curt 55415 |
| 2002-2009 | Chevy | Trailblazer | Chevy Trailblazer 7 Way Trailer Wiring Socket Vehicle Side Curt 55415 |
| 2002-2006 | Chevy | Trailblazer EXT | Chevy Trailblazer EXT 7 Way Trailer Wiring Socket Vehicle Side Curt 55415 |
| 2009-2015 | Chevy | Traverse | Chevy Traverse 7 Way Trailer Wiring Socket Vehicle Side Curt 55415 |
| 2015 | Chevy | Trax | Chevy Trax 7 Way Trailer Wiring Socket Vehicle Side Curt 55415 |
| 2005-2009 | Chevy | Uplander | Chevy Uplander 7 Way Trailer Wiring Socket Vehicle Side Curt 55415 |
| 1987 | Chevy | V1500 Truck | Chevy V1500 Truck 7 Way Trailer Wiring Socket Vehicle Side Curt 55415 |
| 1987-1989 | Chevy | V2500 Truck | Chevy V2500 Truck 7 Way Trailer Wiring Socket Vehicle Side Curt 55415 |
| 1987-1991 | Chevy | V3500 Truck | Chevy V3500 Truck 7 Way Trailer Wiring Socket Vehicle Side Curt 55415 |
| 1997-2005 | Chevy | Venture | Chevy Venture 7 Way Trailer Wiring Socket Vehicle Side Curt 55415 |
| 1994-1997 | Ford | Aspire | Ford Aspire 7 Way Trailer Wiring Socket Vehicle Side Curt 55415 |
| 1966-1996 | Ford | Bronco | Ford Bronco 7 Way Trailer Wiring Socket Vehicle Side Curt 55415 |
| 1984-1990 | Ford | Bronco II | Ford Bronco II 7 Way Trailer Wiring Socket Vehicle Side Curt 55415 |
| 2013-2015 | Ford | C-Max | Ford C-Max 7 Way Trailer Wiring Socket Vehicle Side Curt 55415 |
| 1995-2000 | Ford | Contour | Ford Contour 7 Way Trailer Wiring Socket Vehicle Side Curt 55415 |
| 1955-1956 | Ford | Crown Victoria | 1955-56, 1980-11 Ford Crown Victoria 7 Way Trailer Wiring Socket Vehicle Side Curt 55415 |
| 1980-2011 | Ford | Crown Victoria | 1955-56, 1980-11 Ford Crown Victoria 7 Way Trailer Wiring Socket Vehicle Side Curt 55415 |
| 1961-1983 | Ford | E100 Van | Ford E100 Van 7 Way Trailer Wiring Socket Vehicle Side Curt 55415 |
| 1975-2014 | Ford | E150 Van | Ford E150 Van 7 Way Trailer Wiring Socket Vehicle Side Curt 55415 |
| 1968-1974 | Ford | E200 Van | Ford E200 Van 7 Way Trailer Wiring Socket Vehicle Side Curt 55415 |
| 1974-2014 | Ford | E250 Van | Ford E250 Van 7 Way Trailer Wiring Socket Vehicle Side Curt 55415 |
| 1969-1974 | Ford | E300 Van | Ford E300 Van 7 Way Trailer Wiring Socket Vehicle Side Curt 55415 |
| 1974-2005 | Ford | E350 Van | Ford E350 Van 7 Way Trailer Wiring Socket Vehicle Side Curt 55415 |
| 1999-2014 | Ford | E350 Van Super Duty | Ford E350 Van Super Duty 7 Way Trailer Wiring Socket Vehicle Side Curt 55415 |
| 2007-2015 | Ford | Edge | Ford Edge 7 Way Trailer Wiring Socket Vehicle Side Curt 55415 |
| 1994 | Ford | Escape | 1994, 2001-16 Ford Escape 7 Way Trailer Wiring Socket Vehicle Side Curt 55415 |
| 2001-2016 | Ford | Escape | 1994, 2001-16 Ford Escape 7 Way Trailer Wiring Socket Vehicle Side Curt 55415 |
| 1981-2002 | Ford | Escort | Ford Escort 7 Way Trailer Wiring Socket Vehicle Side Curt 55415 |
| 2003 | Ford | Escort | Ford Escort 7 Way Trailer Wiring Socket Vehicle Side Curt 55415 |
| 2000-2005 | Ford | Excursion | Ford Excursion 7 Way Trailer Wiring Socket Vehicle Side Curt 55415 |
| 1997-2015 | Ford | Expedition | Ford Expedition 7 Way Trailer Wiring Socket Vehicle Side Curt 55415 |
| 1991-2015 | Ford | Explorer | Ford Explorer 7 Way Trailer Wiring Socket Vehicle Side Curt 55415 |
| 2001-2005 | Ford | Explorer Sport Trac | 2001-05, 2007-10 Ford Explorer Sport Trac 7 Way Trailer Wiring Socket Vehicle Side Curt 55415 |
| 2007-2010 | Ford | Explorer Sport Trac | 2001-05, 2007-10 Ford Explorer Sport Trac 7 Way Trailer Wiring Socket Vehicle Side Curt 55415 |
| 1953-1984 | Ford | F100 Truck | Ford F100 Truck 7 Way Trailer Wiring Socket Vehicle Side Curt 55415 |
| 2004 | Ford | F150 Heritage Truck | Ford F150 Heritage Truck 7 Way Trailer Wiring Socket Vehicle Side Curt 55415 |
| 1975-2016 | Ford | F150 Truck | Ford F150 Truck 7 Way Trailer Wiring Socket Vehicle Side Curt 55415 |
| 1997-1999 | Ford | F250 Light Duty Truck | Ford F250 Light Duty Truck 7 Way Trailer Wiring Socket Vehicle Side Curt 55415 |
| 1999-2015 | Ford | F250 Super Duty Truck | Ford F250 Super Duty Truck 7 Way Trailer Wiring Socket Vehicle Side Curt 55415 |
| 1953-1997 | Ford | F250 Truck | Ford F250 Truck 7 Way Trailer Wiring Socket Vehicle Side Curt 55415 |
| 1999-2015 | Ford | F350 Super Duty Truck | Ford F350 Super Duty Truck 7 Way Trailer Wiring Socket Vehicle Side Curt 55415 |
| 1953-1997 | Ford | F350 Truck | Ford F350 Truck 7 Way Trailer Wiring Socket Vehicle Side Curt 55415 |
| 1988-1997 | Ford | F450 Truck | 1988-97, 1999-15 Ford F450 Truck 7 Way Trailer Wiring Socket Vehicle Side Curt 55415 |
| 1999-2015 | Ford | F450 Truck | 1988-97, 1999-15 Ford F450 Truck 7 Way Trailer Wiring Socket Vehicle Side Curt 55415 |
| 1999-2015 | Ford | F550 Truck | Ford F550 Truck 7 Way Trailer Wiring Socket Vehicle Side Curt 55415 |
| 1980-1994 | Ford | F600 Truck | Ford F600 Truck 7 Way Trailer Wiring Socket Vehicle Side Curt 55415 |
| 1980-1998 | Ford | F700 Truck | Ford F700 Truck 7 Way Trailer Wiring Socket Vehicle Side Curt 55415 |
| 1980-1999 | Ford | F800 Truck | Ford F800 Truck 7 Way Trailer Wiring Socket Vehicle Side Curt 55415 |
| 1978-1983 | Ford | Fairmont | Ford Fairmont 7 Way Trailer Wiring Socket Vehicle Side Curt 55415 |
| 1960-1970 | Ford | Falcon | Ford Falcon 7 Way Trailer Wiring Socket Vehicle Side Curt 55415 |
| 1988-1993 | Ford | Festiva | Ford Festiva 7 Way Trailer Wiring Socket Vehicle Side Curt 55415 |
| 2009-2015 | Ford | Flex | Ford Flex 7 Way Trailer Wiring Socket Vehicle Side Curt 55415 |
| 2000-2015 | Ford | Focus | Ford Focus 7 Way Trailer Wiring Socket Vehicle Side Curt 55415 |
| 2010-2015 | Ford | Fusion | Ford Fusion Hybrid 7 Way Trailer Wiring Socket Vehicle Side Curt 55415 |
| 1964-1969 | Ford | GT40 | Ford GT40 7 Way Trailer Wiring Socket Vehicle Side Curt 55415 |
| 1965-1986 | Ford | LTD | Ford LTD 7 Way Trailer Wiring Socket Vehicle Side Curt 55415 |
| 1970-1977 | Ford | Maverick | Ford Maverick 7 Way Trailer Wiring Socket Vehicle Side Curt 55415 |
| 1964-1973 | Ford | Mustang | 1964-73, 1979-15 Ford Mustang 7 Way Trailer Wiring Socket Vehicle Side Curt 55415 |
| 1979-2015 | Ford | Mustang | 1964-73, 1979-15 Ford Mustang 7 Way Trailer Wiring Socket Vehicle Side Curt 55415 |
| 1974-1978 | Ford | Mustang II | Ford Mustang II 7 Way Trailer Wiring Socket Vehicle Side Curt 55415 |
| 1957-1979 | Ford | Ranchero | Ford Ranchero 7 Way Trailer Wiring Socket Vehicle Side Curt 55415 |
| 1983-2011 | Ford | Ranger | Ford Ranger 7 Way Trailer Wiring Socket Vehicle Side Curt 55415 |
| 1986-2015 | Ford | Taurus | Ford Taurus 7 Way Trailer Wiring Socket Vehicle Side Curt 55415 |
| 2008-2009 | Ford | Taurus X | Ford Taurus X 7 Way Trailer Wiring Socket Vehicle Side Curt 55415 |
| 1984-1994 | Ford | Tempo | Ford Tempo 7 Way Trailer Wiring Socket Vehicle Side Curt 55415 |
| 1955-1997 | Ford | Thunderbird | 1955-97, 2002-05 Ford Thunderbird 7 Way Trailer Wiring Socket Vehicle Side Curt 55415 |
| 2002-2005 | Ford | Thunderbird | 1955-97, 2002-05 Ford Thunderbird 7 Way Trailer Wiring Socket Vehicle Side Curt 55415 |
| 1987-1989 | Ford | Windstar | 1987-89, 1995-03 Ford Windstar 7 Way Trailer Wiring Socket Vehicle Side Curt 55415 |
| 1995-2003 | Ford | Windstar | 1987-89, 1995-03 Ford Windstar 7 Way Trailer Wiring Socket Vehicle Side Curt 55415 |
| 1950-1986 | GMC | C1500 Truck | 1950-86, 1988-99 GMC C1500 Truck 7 Way Trailer Wiring Socket Vehicle Side Curt 55415 |
| 1988-1999 | GMC | C1500 Truck | 1950-86, 1988-99 GMC C1500 Truck 7 Way Trailer Wiring Socket Vehicle Side Curt 55415 |
| 1950-1986 | GMC | C2500 Truck | 1950-86, 1988-00 GMC C2500 Truck 7 Way Trailer Wiring Socket Vehicle Side Curt 55415 |
| 1988-2000 | GMC | C2500 Truck | 1950-86, 1988-00 GMC C2500 Truck 7 Way Trailer Wiring Socket Vehicle Side Curt 55415 |
| 1950-1986 | GMC | C3500 Truck | 1950-86, 1988-02 GMC C3500 Truck 7 Way Trailer Wiring Socket Vehicle Side Curt 55415 |
| 1988-2002 | GMC | C3500 Truck | 1950-86, 1988-02 GMC C3500 Truck 7 Way Trailer Wiring Socket Vehicle Side Curt 55415 |
| 2003-2009 | GMC | C4500 Topkick | GMC C4500 Topkick 7 Way Trailer Wiring Socket Vehicle Side Curt 55415 |
| 1990-1991 | GMC | C5000 Topkick | GMC C5000 Topkick 7 Way Trailer Wiring Socket Vehicle Side Curt 55415 |
| 2003-2009 | GMC | C5500 Topkick | GMC C5500 Topkick 7 Way Trailer Wiring Socket Vehicle Side Curt 55415 |
| 1990-1996 | GMC | C6000 Topkick | GMC C6000 Topkick 7 Way Trailer Wiring Socket Vehicle Side Curt 55415 |
| 1997-2009 | GMC | C6500 Topkick | GMC C6500 Topkick 7 Way Trailer Wiring Socket Vehicle Side Curt 55415 |
| 1990-1996 | GMC | C7000 Topkick | GMC C7000 Topkick 7 Way Trailer Wiring Socket Vehicle Side Curt 55415 |
| 1997-2009 | GMC | C7500 Topkick | GMC C7500 Topkick 7 Way Trailer Wiring Socket Vehicle Side Curt 55415 |
| 1978-1987 | GMC | Caballero | GMC Caballero 7 Way Trailer Wiring Socket Vehicle Side Curt 55415 |
| 2004-2015 | GMC | Canyon | GMC Canyon 7 Way Trailer Wiring Socket Vehicle Side Curt 55415 |
| 1998-2000 | GMC | Envoy | 1998-00, 2002-09 GMC Envoy 7 Way Trailer Wiring Socket Vehicle Side Curt 55415 |
| 2002-2009 | GMC | Envoy | 1998-00, 2002-09 GMC Envoy 7 Way Trailer Wiring Socket Vehicle Side Curt 55415 |
| 2002-2006 | GMC | Envoy XL | GMC Envoy XL 7 Way Trailer Wiring Socket Vehicle Side Curt 55415 |
| 2004-2005 | GMC | Envoy XUV | GMC Envoy XUV 7 Way Trailer Wiring Socket Vehicle Side Curt 55415 |
| 1964-1966 | GMC | G1000 Series | GMC G1000 Series 7 Way Trailer Wiring Socket Vehicle Side Curt 55415 |
| 1967-1978 | GMC | G15 | GMC G15 7 Way Trailer Wiring Socket Vehicle Side Curt 55415 |
| 1964-1974 | GMC | G1500 | 1964-74, 1979-95 GMC G1500 7 Way Trailer Wiring Socket Vehicle Side Curt 55415 |
| 1979-1995 | GMC | G1500 | 1964-74, 1979-95 GMC G1500 7 Way Trailer Wiring Socket Vehicle Side Curt 55415 |
| 1967-1978 | GMC | G25 | GMC G25 7 Way Trailer Wiring Socket Vehicle Side Curt 55415 |
| 1967-1974 | GMC | G2500 | 1967-74, 1979-95 GMC G2500 7 Way Trailer Wiring Socket Vehicle Side Curt 55415 |
| 1979-1995 | GMC | G2500 | 1967-74, 1979-95 GMC G2500 7 Way Trailer Wiring Socket Vehicle Side Curt 55415 |
| 1970-1978 | GMC | G35 | GMC G35 7 Way Trailer Wiring Socket Vehicle Side Curt 55415 |
| 1970-1974 | GMC | G3500 | 1970-74, 1979-96 GMC G3500 7 Way Trailer Wiring Socket Vehicle Side Curt 55415 |
| 1979-1996 | GMC | G3500 | 1970-74, 1979-96 GMC G3500 7 Way Trailer Wiring Socket Vehicle Side Curt 55415 |
| 1970-1991 | GMC | Jimmy Full Size | GMC Jimmy Full Size 7 Way Trailer Wiring Socket Vehicle Side Curt 55415 |
| 1983-2001 | GMC | Jimmy S-15 | GMC Jimmy S-15 7 Way Trailer Wiring Socket Vehicle Side Curt 55415 |
| 1950-1986 | GMC | K1500 Truck | 1950-86, 1988-99 GMC K1500 Truck 7 Way Trailer Wiring Socket Vehicle Side Curt 55415 |
| 1988-1999 | GMC | K1500 Truck | 1950-86, 1988-99 GMC K1500 Truck 7 Way Trailer Wiring Socket Vehicle Side Curt 55415 |
| 1950-1986 | GMC | K2500 Truck | 1950-86, 1988-00 GMC K2500 Truck 7 Way Trailer Wiring Socket Vehicle Side Curt 55415 |
| 1988-2000 | GMC | K2500 Truck | 1950-86, 1988-00 GMC K2500 Truck 7 Way Trailer Wiring Socket Vehicle Side Curt 55415 |
| 1950-1986 | GMC | K3500 Truck | 1950-86, 1988-00 GMC K3500 Truck 7 Way Trailer Wiring Socket Vehicle Side Curt 55415 |
| 1988-2000 | GMC | K3500 Truck | 1950-86, 1988-00 GMC K3500 Truck 7 Way Trailer Wiring Socket Vehicle Side Curt 55415 |
| 1967-1978 | GMC | P15 | GMC P15 7 Way Trailer Wiring Socket Vehicle Side Curt 55415 |
| 1967-1974 | GMC | P1500 | 1967-74, 1979-80 GMC P1500 7 Way Trailer Wiring Socket Vehicle Side Curt 55415 |
| 1979-1980 | GMC | P1500 | 1967-74, 1979-80 GMC P1500 7 Way Trailer Wiring Socket Vehicle Side Curt 55415 |
| 1967-1978 | GMC | P25 | GMC P25 7 Way Trailer Wiring Socket Vehicle Side Curt 55415 |
| 1967-1974 | GMC | P2500 | 1967-74, 1979-89 GMC P2500 7 Way Trailer Wiring Socket Vehicle Side Curt 55415 |
| 1979-1989 | GMC | P2500 | 1967-74, 1979-89 GMC P2500 7 Way Trailer Wiring Socket Vehicle Side Curt 55415 |
| 1967-1978 | GMC | P35 | GMC P35 7 Way Trailer Wiring Socket Vehicle Side Curt 55415 |
| 1967-1974 | GMC | P3500 | 1967-74, 1979-99 GMC P3500 7 Way Trailer Wiring Socket Vehicle Side Curt 55415 |
| 1979-1999 | GMC | P3500 | 1967-74, 1979-99 GMC P3500 7 Way Trailer Wiring Socket Vehicle Side Curt 55415 |
| 1987 | GMC | R1500 Truck | GMC R1500 Truck 7 Way Trailer Wiring Socket Vehicle Side Curt 55415 |
| 1987-1989 | GMC | R2500 Truck | GMC R2500 Truck 7 Way Trailer Wiring Socket Vehicle Side Curt 55415 |
| 1987-1991 | GMC | R3500 Truck | GMC R3500 Truck 7 Way Trailer Wiring Socket Vehicle Side Curt 55415 |
| 1982-1990 | GMC | S-15 Pickup | GMC S-15 Pickup 7 Way Trailer Wiring Socket Vehicle Side Curt 55415 |
| 1991-2004 | GMC | S-15 Sonoma | GMC S-15 Sonoma 7 Way Trailer Wiring Socket Vehicle Side Curt 55415 |
| 1985-2005 | GMC | Safari | GMC Safari 7 Way Trailer Wiring Socket Vehicle Side Curt 55415 |
| 1996-2015 | GMC | Savana 1500 Van | GMC Savana 1500 Van 7 Way Trailer Wiring Socket Vehicle Side Curt 55415 |
| 1996-2015 | GMC | Savana 2500 Van | GMC Savana 2500 Van 7 Way Trailer Wiring Socket Vehicle Side Curt 55415 |
| 1996-2015 | GMC | Savana 3500 Van | GMC Savana 3500 Van 7 Way Trailer Wiring Socket Vehicle Side Curt 55415 |
| 1999-2015 | GMC | Sierra 1500 | GMC Sierra 1500 7 Way Trailer Wiring Socket Vehicle Side Curt 55415 |
| 2007 | GMC | Sierra 1500 Classic | GMC Sierra 1500 Classic 7 Way Trailer Wiring Socket Vehicle Side Curt 55415 |
| 2001-2003 | GMC | Sierra 1500 HD | 2001-03, 2005-06 GMC Sierra 1500 HD 7 Way Trailer Wiring Socket Vehicle Side Curt 55415 |
| 2005-2006 | GMC | Sierra 1500 HD | 2001-03, 2005-06 GMC Sierra 1500 HD 7 Way Trailer Wiring Socket Vehicle Side Curt 55415 |
| 2007 | GMC | Sierra 1500 HD Classic | GMC Sierra 1500 HD Classic 7 Way Trailer Wiring Socket Vehicle Side Curt 55415 |
| 1999-2004 | GMC | Sierra 2500 | GMC Sierra 2500 7 Way Trailer Wiring Socket Vehicle Side Curt 55415 |
| 2001-2015 | GMC | Sierra 2500 HD | GMC Sierra 2500 HD 7 Way Trailer Wiring Socket Vehicle Side Curt 55415 |
| 2007 | GMC | Sierra 2500 HD Classic | GMC Sierra 2500 HD Classic 7 Way Trailer Wiring Socket Vehicle Side Curt 55415 |
| 2001-2006 | GMC | Sierra 3500 | GMC Sierra 3500 7 Way Trailer Wiring Socket Vehicle Side Curt 55415 |
| 2007 | GMC | Sierra 3500 Classic | GMC Sierra 3500 Classic 7 Way Trailer Wiring Socket Vehicle Side Curt 55415 |
| 2007-2015 | GMC | Sierra 3500 HD | GMC Sierra 3500 HD 7 Way Trailer Wiring Socket Vehicle Side Curt 55415 |
| 1970-1977 | GMC | Sprint | GMC Sprint 7 Way Trailer Wiring Socket Vehicle Side Curt 55415 |
| 1960-1966 | GMC | Suburban C1000 | GMC Suburban C1000 7 Way Trailer Wiring Socket Vehicle Side Curt 55415 |
| 1967-1986 | GMC | Suburban C1500 | 1967-86, 1992-99 GMC Suburban C1500 7 Way Trailer Wiring Socket Vehicle Side Curt 55415 |
| 1992-1999 | GMC | Suburban C1500 | 1967-86, 1992-99 GMC Suburban C1500 7 Way Trailer Wiring Socket Vehicle Side Curt 55415 |
| 1967-1986 | GMC | Suburban C2500 | 1967-86, 1992-99 GMC Suburban C2500 7 Way Trailer Wiring Socket Vehicle Side Curt 55415 |
| 1992-1999 | GMC | Suburban C2500 | 1967-86, 1992-99 GMC Suburban C2500 7 Way Trailer Wiring Socket Vehicle Side Curt 55415 |
| 1960-1966 | GMC | Suburban K1000 | GMC Suburban K1000 7 Way Trailer Wiring Socket Vehicle Side Curt 55415 |
| 1967-1986 | GMC | Suburban K1500 | 1967-86, 1992-99 GMC Suburban K1500 7 Way Trailer Wiring Socket Vehicle Side Curt 55415 |
| 1992-1999 | GMC | Suburban K1500 | 1967-86, 1992-99 GMC Suburban K1500 7 Way Trailer Wiring Socket Vehicle Side Curt 55415 |
| 1967-1986 | GMC | Suburban K2500 | 1967-86, 1992-99 GMC Suburban K2500 7 Way Trailer Wiring Socket Vehicle Side Curt 55415 |
| 1992-1999 | GMC | Suburban K2500 | 1967-86, 1992-99 GMC Suburban K2500 7 Way Trailer Wiring Socket Vehicle Side Curt 55415 |
| 1987-1991 | GMC | Suburban R1500 | GMC Suburban R1500 7 Way Trailer Wiring Socket Vehicle Side Curt 55415 |
| 1987-1991 | GMC | Suburban R2500 | GMC Suburban R2500 7 Way Trailer Wiring Socket Vehicle Side Curt 55415 |
| 1987-1991 | GMC | Suburban V1500 | GMC Suburban V1500 7 Way Trailer Wiring Socket Vehicle Side Curt 55415 |
| 1987-1991 | GMC | Suburban V2500 | GMC Suburban V2500 7 Way Trailer Wiring Socket Vehicle Side Curt 55415 |
| 1991 | GMC | Syclone | GMC Syclone 7 Way Trailer Wiring Socket Vehicle Side Curt 55415 |
| 1992-1993 | GMC | Typhoon | GMC Typhoon 7 Way Trailer Wiring Socket Vehicle Side Curt 55415 |
| 1987 | GMC | V1500 Truck | GMC V1500 Truck 7 Way Trailer Wiring Socket Vehicle Side Curt 55415 |
| 1987-1989 | GMC | V2500 Truck | GMC V2500 Truck 7 Way Trailer Wiring Socket Vehicle Side Curt 55415 |
| 1987-1991 | GMC | V3500 Truck | GMC V3500 Truck 7 Way Trailer Wiring Socket Vehicle Side Curt 55415 |
| 1992-2015 | GMC | Yukon | GMC Yukon 7 Way Trailer Wiring Socket Vehicle Side Curt 55415 |
| 2014-2015 | GMC | Yukon XL | GMC Yukon XL 7 Way Trailer Wiring Socket Vehicle Side Curt 55415 |
| 2000-2013 | GMC | Yukon XL 1500 | GMC Yukon XL 1500 7 Way Trailer Wiring Socket Vehicle Side Curt 55415 |
| 2000-2013 | GMC | Yukon XL 2500 | GMC Yukon XL 2500 7 Way Trailer Wiring Socket Vehicle Side Curt 55415 |
| 2003-2005 | Lincoln | Aviator | Lincoln Aviator 7 Way Trailer Wiring Socket Vehicle Side Curt 55415 |
| 2002 | Lincoln | Blackwood | Lincoln Blackwood 7 Way Trailer Wiring Socket Vehicle Side Curt 55415 |
| 2015 | Lincoln | MKC | Lincoln MKC 7 Way Trailer Wiring Socket Vehicle Side Curt 55415 |
| 2007-2015 | Lincoln | MKX | Lincoln MKX 7 Way Trailer Wiring Socket Vehicle Side Curt 55415 |
| 2007-2014 | Lincoln | MKZ | Lincoln MKZ 7 Way Trailer Wiring Socket Vehicle Side Curt 55415 |
| 2006-2008 | Lincoln | Mark LT | Lincoln Mark LT 7 Way Trailer Wiring Socket Vehicle Side Curt 55415 |
| 1998-2015 | Lincoln | Navigator | Lincoln Navigator 7 Way Trailer Wiring Socket Vehicle Side Curt 55415 |
| 1981-2011 | Lincoln | Town Car | Lincoln Town Car 7 Way Trailer Wiring Socket Vehicle Side Curt 55415 |
| 1977-1980 | Lincoln | Versailles | Lincoln Versailles 7 Way Trailer Wiring Socket Vehicle Side Curt 55415 |
| 2006 | Lincoln | Zephyr | Lincoln Zephyr 7 Way Trailer Wiring Socket Vehicle Side Curt 55415 |
| 1975-1980 | Mercury | Bobcat | Mercury Bobcat 7 Way Trailer Wiring Socket Vehicle Side Curt 55415 |
| 1957-1991 | Mercury | Colony Park | Mercury Colony Park 7 Way Trailer Wiring Socket Vehicle Side Curt 55415 |
| 1960-1969 | Mercury | Comet | 1960-69, 1971-77 Mercury Comet 7 Way Trailer Wiring Socket Vehicle Side Curt 55415 |
| 1971-1977 | Mercury | Comet | 1960-69, 1971-77 Mercury Comet 7 Way Trailer Wiring Socket Vehicle Side Curt 55415 |
| 1957-1962 | Mercury | Commuter | 1957-62, 1964-68 Mercury Commuter 7 Way Trailer Wiring Socket Vehicle Side Curt 55415 |
| 1964-1968 | Mercury | Commuter | 1957-62, 1964-68 Mercury Commuter 7 Way Trailer Wiring Socket Vehicle Side Curt 55415 |
| 1967-1997 | Mercury | Cougar | 1967-97, 1999-02 Mercury Cougar 7 Way Trailer Wiring Socket Vehicle Side Curt 55415 |
| 1999-2002 | Mercury | Cougar | 1967-97, 1999-02 Mercury Cougar 7 Way Trailer Wiring Socket Vehicle Side Curt 55415 |
| 1975-2011 | Mercury | Grand Marquis | Mercury Grand Marquis 7 Way Trailer Wiring Socket Vehicle Side Curt 55415 |
| 1963-1965 | Mercury | Marauder | 1963-65, 1969-70, 2003-04 Mercury Marauder 7 Way Trailer Wiring Socket Vehicle Side Curt 55415 |
| 1969-1970 | Mercury | Marauder | 1963-65, 1969-70, 2003-04 Mercury Marauder 7 Way Trailer Wiring Socket Vehicle Side Curt 55415 |
| 2003-2004 | Mercury | Marauder | 1963-65, 1969-70, 2003-04 Mercury Marauder 7 Way Trailer Wiring Socket Vehicle Side Curt 55415 |
| 2005-2011 | Mercury | Mariner | Mercury Mariner 7 Way Trailer Wiring Socket Vehicle Side Curt 55415 |
| 2006-2011 | Mercury | Milan | Mercury Milan 7 Way Trailer Wiring Socket Vehicle Side Curt 55415 |
| 1955-1960 | Mercury | Montclair | 1955-60, 1964-68 Mercury Montclair 7 Way Trailer Wiring Socket Vehicle Side Curt 55415 |
| 1964-1968 | Mercury | Montclair | 1955-60, 1964-68 Mercury Montclair 7 Way Trailer Wiring Socket Vehicle Side Curt 55415 |
| 1968-1976 | Mercury | Montego | 1968-76, 2005-07 Mercury Montego 7 Way Trailer Wiring Socket Vehicle Side Curt 55415 |
| 2005-2007 | Mercury | Montego | 1968-76, 2005-07 Mercury Montego 7 Way Trailer Wiring Socket Vehicle Side Curt 55415 |
| 1952-1974 | Mercury | Monterey | 1952-74, 2004-07 Mercury Monterey 7 Way Trailer Wiring Socket Vehicle Side Curt 55415 |
| 2004-2007 | Mercury | Monterey | 1952-74, 2004-07 Mercury Monterey 7 Way Trailer Wiring Socket Vehicle Side Curt 55415 |
| 1997-2010 | Mercury | Mountaineer | Mercury Mountaineer 7 Way Trailer Wiring Socket Vehicle Side Curt 55415 |
| 1958-1960 | Mercury | Park Lane | 1958-60, 1964-68 Mercury Park Lane 7 Way Trailer Wiring Socket Vehicle Side Curt 55415 |
| 1964-1968 | Mercury | Park Lane | 1958-60, 1964-68 Mercury Park Lane 7 Way Trailer Wiring Socket Vehicle Side Curt 55415 |
| 1962-1963 | Mercury | S-55 | 1962-63, 1966-67 Mercury S-55 7 Way Trailer Wiring Socket Vehicle Side Curt 55415 |
| 1966-1967 | Mercury | S-55 | 1962-63, 1966-67 Mercury S-55 7 Way Trailer Wiring Socket Vehicle Side Curt 55415 |
| 1986-2005 | Mercury | Sable | 1986-05, 2008-09 Mercury Sable 7 Way Trailer Wiring Socket Vehicle Side Curt 55415 |
| 2008-2009 | Mercury | Sable | 1986-05, 2008-09 Mercury Sable 7 Way Trailer Wiring Socket Vehicle Side Curt 55415 |
| 1984-1994 | Mercury | Topaz | Mercury Topaz 7 Way Trailer Wiring Socket Vehicle Side Curt 55415 |
| 1992-2002 | Mercury | Villager | Mercury Villager 7 Way Trailer Wiring Socket Vehicle Side Curt 55415 |
| 1957-1958 | Mercury | Voyager | Mercury Voyager 7 Way Trailer Wiring Socket Vehicle Side Curt 55415 |
| 1978-1983 | Mercury | Zephyr | Mercury Zephyr 7 Way Trailer Wiring Socket Vehicle Side Curt 55415 |
| 1977-1998 | Nissan | 200SX | Nissan 200SX 7 Way Trailer Wiring Socket Vehicle Side Curt 55415 |
| 1989-1998 | Nissan | 240SX | Nissan 240SX 7 Way Trailer Wiring Socket Vehicle Side Curt 55415 |
| 1984-1996 | Nissan | 300ZX | Nissan 300ZX 7 Way Trailer Wiring Socket Vehicle Side Curt 55415 |
| 2003-2009 | Nissan | 350Z | Nissan 350Z 7 Way Trailer Wiring Socket Vehicle Side Curt 55415 |
| 2009-2016 | Nissan | 370Z | Nissan 370Z 7 Way Trailer Wiring Socket Vehicle Side Curt 55415 |
| 1995-2005 | Nissan | Almera | Nissan Almera 7 Way Trailer Wiring Socket Vehicle Side Curt 55415 |
| 1993-2015 | Nissan | Altima | Nissan Altima 7 Way Trailer Wiring Socket Vehicle Side Curt 55415 |
| 2005-2015 | Nissan | Armada | Nissan Armada 7 Way Trailer Wiring Socket Vehicle Side Curt 55415 |
| 1998-2015 | Nissan | Frontier | Nissan Frontier 7 Way Trailer Wiring Socket Vehicle Side Curt 55415 |
| 1980-2016 | Nissan | Maxima | Nissan Maxima 7 Way Trailer Wiring Socket Vehicle Side Curt 55415 |
| 2003-2007 | Nissan | Murano | 2003-07, 2009-15 Nissan Murano 7 Way Trailer Wiring Socket Vehicle Side Curt 55415 |
| 2009-2015 | Nissan | Murano | 2003-07, 2009-15 Nissan Murano 7 Way Trailer Wiring Socket Vehicle Side Curt 55415 |
| 2013-2015 | Nissan | NV200 | Nissan NV200 7 Way Trailer Wiring Socket Vehicle Side Curt 55415 |
| 1991-1993 | Nissan | NX | Nissan NX 7 Way Trailer Wiring Socket Vehicle Side Curt 55415 |
| 1987-2015 | Nissan | Pathfinder | Nissan Pathfinder 7 Way Trailer Wiring Socket Vehicle Side Curt 55415 |
| 2004 | Nissan | Pathfinder Armada | Nissan Pathfinder Armada 7 Way Trailer Wiring Socket Vehicle Side Curt 55415 |
| 2014 | Nissan | Pathfinder Hybrid | Nissan Pathfinder Hybrid 7 Way Trailer Wiring Socket Vehicle Side Curt 55415 |
| 1993-2002 | Nissan | Primera | Nissan Primera 7 Way Trailer Wiring Socket Vehicle Side Curt 55415 |
| 1983-1990 | Nissan | Pulsar | Nissan Pulsar 7 Way Trailer Wiring Socket Vehicle Side Curt 55415 |
| 1983-2009 | Nissan | Quest | 1983-09, 2011-14 Nissan Quest 7 Way Trailer Wiring Socket Vehicle Side Curt 55415 |
| 2011-2014 | Nissan | Quest | 1983-09, 2011-14 Nissan Quest 7 Way Trailer Wiring Socket Vehicle Side Curt 55415 |
| 2014-2015 | Nissan | Rogue Select | Nissan Rogue Select 7 Way Trailer Wiring Socket Vehicle Side Curt 55415 |
| 1982-2015 | Nissan | Sentra | Nissan Sentra 7 Way Trailer Wiring Socket Vehicle Side Curt 55415 |
| 1982-1992 | Nissan | Stanza | Nissan Stanza 7 Way Trailer Wiring Socket Vehicle Side Curt 55415 |
| 2014-2016 | Nissan | Versa Note | Nissan Versa Note 7 Way Trailer Wiring Socket Vehicle Side Curt 55415 |
| 2002-2008 | Nissan | X-Trail | 2002-08, 2010-14 Nissan X-Trail 7 Way Trailer Wiring Socket Vehicle Side Curt 55415 |
| 2010-2014 | Nissan | X-Trail | 2002-08, 2010-14 Nissan X-Trail 7 Way Trailer Wiring Socket Vehicle Side Curt 55415 |
| 2000-2015 | Nissan | Xterra | Nissan Xterra 7 Way Trailer Wiring Socket Vehicle Side Curt 55415 |
Part CTTHR00173
In Stock
Order must be placed by 4pm ET
Get it in: 2 - 4 Business Days
Want it sooner? Choose Next Day Air at Checkout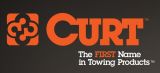 Brand #: 55415