1AMRP01960-2015-18 Ford F150 Truck Mirror Pair
Replaces
2015-18 Ford F150 Truck Mirror Pair Trail Ridge TR00389 - 1AMRP01960
1AMRP01960
Part Details
Includes:

  with 22 to 8 Terminal Connector

Mirror Signal Type:




  LED Turn Signal




  Upgrade LED Marker Light

Mirror Operation:

  Power

Mirror Type:

  Towing

Mirror Extension Type:

  Manual-Telescoping

Mirror Spotlight Type:

  Upgrade LED Spotlight

Quantity:

  Pair

Mirror Color / Finish:

  Textured Black

Mirror Folding Type:

  Upgrade Power-Folding

Mirror Heating Type:

  Heated

Mirror Puddle Light Type:

  Upgrade Puddle Light
Specifications:
Comes as a Pair

Fits both LH (Driver Side) & RH (Passenger Side)

Power operation upper glass
Heated upper and lower glass
SAE approved LED turn signal
High-powered LED spotlight, LED side marker light, and puddle light

Plug-and-play for models with spotlight, marker light, and puddle light functions from the manufacturer
Includes a do-it-yourself upgrade wiring harness for models without these lights

Upgrade power-folding

Includes installation kit

Textured black finish injection molded plastic housing

Includes textured black caps

Manual telescoping
Rounded mirror head design
22 terminal connector

Includes 22-To-8 slot plug adapter for mirrors with 8 slot plug
Upgraded Mirrors Note:
This set of upgraded mirrors are designed to fit and function just like the original. However, if the vehicle did not come equipped with all of the features noted, additional wiring may be required for complete operation.
Trusted Quality:
Trail Ridge Truck Accessories are developed and built with a promise to provide high quality, durable parts for your truck and back them with the best warranty in the automotive industry. They are manufactured from the highest quality materials and are constructed to meet or exceed OEM standards. Every Trail Ridge truck part is rigorously tested to ensure superior fit, function, and durability. Quality, trusted value, and hassle-free installation are all backed by our 100% satisfaction guarantee.
Item Condition: New

Lifetime Warranty
This item is backed by a Limited Lifetime Warranty. In the event this item should fail due to manufacturing defects during intended use, we will exchange the part free of charge (excludes shipping charges) for the original purchaser.
Upgrade Side Marker Installation Instructions
For Installation:
The mirror head needs to be electronically folded and unfolded for a minimum of 3 cycles on its first use to synchronize. Always fold the mirror electronically. Manually folding the mirror can result in damage to the folding module.
Fun project
Wanted the ford super duty look without the price tag. This product and the YouTube video made for a fun Saturday. Got it all wired up and working in 6 hours. I'm not a mechanic, just followed the instructions. Pretty sweet.
All the features I wanted
I did this upgrade on my 2017 STX. The finish product couldnt live more. Love the heated mirrors, running lights , puddle, turn signals, and power fold. Had difficulty putting in the wires into the door harness the pin didnt want to go in all the way. The wires kept crimping, but besides that the installation was long, but very worth it. 1aauto is the only company that I know that makes this harness and I thank them for that. Also without that video I dont believe I couldve done it. Worth every penny, but you will need to set aside a day if your doing the full install with all the upgrades.
A Must for your truck!!!
I have a '17 F150 and needed power folding mirrors. I got my mirrors and SO MUCH MORE. The turn signals, puddle lamps, and spot lamps all work and function perfectly but WOW do these mirrors look great on my truck!!! Transforms it into an entire new look. Be aware that the install video is extremely good and accurate. You will need to follow along with it during your install. The install itself wasn't too difficult but it was very tedious and took a very long time. Almost 7 hours in my case. Worth every second of effort. And finally.... The listing says that you must have heated mirrors for these to work. I can verify that I did not have heated mirrors (now I do) and these indeed have everything functional.
Works well
I have a 2017 XLT F150. The only way yo get in the garage bay was to fold the mirrors in. I did this manually for a year until I found these. The installation video was extremely helpful. The product is well made with the exception of 1 aspect which is why I can only give them 4 stars out of 5. I put the black plastic caps on them that came with the mirrors. I knew eventually I would add the chrome caps when I recovered some of the money spent on these. I went to take the black caps off and almost all of the tabs that hold the cap in place broke off. I managed to glue them and will have to glue the chrome cap on when it arrives. I researched if there was a specific way to take the cap off so that I dont break the tabs off and couldnt find any. So my recommendation if you are going to get these and know you want the chrome caps order them together and put them on at the same time. Other than that this product does what I need it to do and then some. A buddy helped me and it took us 4 hours.
Awesome results!!!
This has been a game changer for how my F-150 XLT SPORT looks!! Since having them only installed for about 2 weeks now, countless people have asked how I was able to get those without having to upgrade on trucks. I told them it's as easy as going to 1Aauto.com!! Installation not for the faint of heart unless you can find someone to install for you, but definitely worth it either way!!
Nice Upgrade for Any Truck
Installed on my 17 F150 due to the need for power folding mirrors to get into my 1 car garage. As many others have stated in the instructions, it does take some time to install all of the wiring but the youtube video gives great step by step instructions. The final product was worth the time and effort put into the install and it is nice having the additional features (puddle lamps, spotlights, etc.)
Ideal Upgrade Solution, but
Love the mirrors and all the features built in to the product. I had a professional auto installation / service company install them. They realized quickly the video does not reflect the proper installation for 2018 models and no instructions were included. Several calls to 1A Auto to learn what we already knew; no 2018 model 150 instructions. Some additional labor costs at my expense, but a great installation job and the mirrors are perfect for trailering (towing) larger loads.
Great upgrades and awesome mirrors
I was pretty hesitant in purchasing these mirrors due to the price, but after receiving them quickly and installing them I was happy with my order. The build quality on these mirrors are really good. Ive purchased tow mirrors in the past off of other websites and had problems with the mirror itself vibrating while going down the road... These dont vibrate or shake. As far as the install goes, it is very time consuming and tedious. It took me about 6 hours to complete the install. Watch the installation video prior to doing the install so you get an idea of what your in for. It will help out alot. I also followed along during the install which I dont think I would have finished without it. Overall, the mirrors are of great quality and worth the price and time for installing it. The power fold, puddle lamp, flood lights, marker lights, and turn signal lights are an excellent upgrade for my truck, since all I had was the basic power mirrors with no defrost... The installation video is also great and very helpful. I would highly recommend these mirrors.
Love the mirrors
Great mirrors, just what I wanted only having a bitnof a problem with the electrics. Going to assume it is something I did and not the manufacturor
2018 F150 Puddle Light Power?
The package arrived quickly and upon inspection, I found some small plastic pieces rattling around in both housings. After shaking them a bit the pieces fell out. They seemed to be from internal plastic ribs, but not a critical part of the folding mechanism. Probably broken during shipping. There was also a small broken latch tab on the passenger side top trim cap. I called customer service who informed me that the mirrors are under lifetime warranty and would be replaced if any of the functions fail. Since the top trim cap is held on at multiple points, the missing clip does not seem oi be an issue but customer service said the would replace it if needed. The video tutorial was great, Watched it a few times before the install. I also followed it step by step during the install. Everything went great and all functions are working perfectly until I got to tapping into power for the puddle lights. The video shows taping into a solid gray wire under the passenger side door sill plate. I searched and searched but could not find it. Also checked the driver side and had no luck.I contacted customer service who informed me there may be differences between model years and model options. The video shows an install on a 2017, my model is a 2018. My local Ford dealer provided me a wiring diagram of the interior light circuit. But, when tapping into what appears to be the correct power wire, the puddle lights dont turn off when the rest of the interior lights do. For now I am running without the puddle lights. Ill dig into it more when I have time. Open to suggestions if anyone has run across this issue on their install. The mirrors are great in all respects; just notice a small amount of wind noise at higher speeds. But I think that is to be expected given the size of these mirrors compared to stock.
Upgraded Towing Mirrors
This product works great. I am very happy with the purchase. My 2018 F150 XLT seemed to have slightly different wiring in some spots that required some intuition, and the splice connectors included were different than what are shown in the linked video. We were able to make it work, with 2 of us on the project, we spent around 5 hours together getting these installed. They fit my needs to a T. I did not want to have towing mirrors that I would have to exit my truck to fold up in order to get into my garage, so the upgraded power fold is exactly what I wanted. I would highly recommend to anyone looking for a great, useful upgrade. If you are handy, take your time, watch the video a couple times first, and follow along step by step during the install and you will love the results. Thanks again for a great product.
No puddles.
Mirrors are good just wish a1 would update the video for 2018 f150s so that I can connect my puddle lights.18s dont have a purple wire. Tech support was absolutely no help.
Dont buy anything from 1A
Just like other reviews, the puddle lights do not work. 1A assumes no responsibility for the problem and blames the install everytime. Tech support is worthless. If after 5+ hours of install and hours of YOUR time trouble shooting THEIR faulty part, the most they will do is replace the faulty part - which means you spend even more time de-installing and re-installing the part. No refund, no compensation for your time and trouble their part caused. FORGET you ever saw this website. Go somewhere else.
Customer Q&A
Ask a question to 1A Auto customers who purchased the product
Does this product come with the buttons like the folding button and the light button?
This kit does include two switches for the spotlights/whatever you want to wire and also a fold in/fold out switch.
Jarredja J
March 17, 2018
Yes. One folding button and two spot light buttons. I watched the video about 3-4 times and the installation went really well. Still a pain, but at least i knew what to do. Definitely fun to have on the 150 since i can't afford the 250 haha
Yes, 2 spot light buttons and 1 button for the power fold feature
Is there any shops that would install them?
Maybe. Honestly I'm no mechanic but the video worked really well. Only took me half a day. It's a pain but definitely obtainable.
Where can I get the harness? that connects the 8 pin to the 22 pin like how its done in the video.
The harness should be included in the box along with the mirrors. Thank you!
you can buy the harness separately.
Is the passenger side mirror convex? As in, are objects closer than they appear?
Yes the vehicles/objects in the passenger side mirror look very close. More so than with the stock mirrors. But coupled with the large blind spot mirror, I haven't found it to be a problem. Its different but not annoying.
I believe they both reflect the same distances. Nothing special with the passenger side.
Hello, Both the driver and passenger side convex glasses will cause mirrors to appear closer than they are. The larger and upper portion of the mirror will not appear closer as has a flat back and glass. Thank you.
If I have a fold in/out button in my truck, but it is inactive due to not having folding mirrors, will that button work with these?
No you need a single pole double throw switch which comes with the kit.
what STOPS THE FOLDING MIRROR MOTOR? DOES THE SWITCH HAVE A TIMER OR ARE THERE MECHANICAL/ ELECTRIC STOPS TO STOP THE MOTOR??
As far as they stop moving in and out on mechanical gears. But if you mean what stops them from moving in and out there is a single throw switch you mount in the truck. I hope that answers your question.
The power-folding upgrade tow mirrors include circuit breakers in the wiring for each side mirror. That controls when the power-folding motor is ON or OFF.
How much wider are these when folded as compared to the factory standard manual folding mirror?
When the mirrors are folded they are going to be flat with the vehicle. They shouldnt sick out too much more than the OE mirrors in this regard.
Will these mirror work with factory install Blind Side Information System (BLIS)?
Dont think so. The mirrors do not have the sensor in the bottom side of the mirror.
No they wont. They wont work with cross traffic either. Youll have to turn off the BLIS on your screen, but youll continue to get an error for the Cross traffic every time you turn the truck on. I havent had any luck resolving this with ford either. Love the mirros though! Well worth it in my opinion. They arent direct plug and play with the power fold. I took them to a specialty shop and they wired them up to the factory button for $65.
This item will not have the same wiring and wouldnt be able to fit for this model.
My truck already has the 22 pin connector with every option but the power fold. So just wiring the power fold would all that is needed correct?
Yes, as long as the original mirrors are equipped with power operation upper glass, heated upper and lower glass, LED turn signal, LED spotlight, LED side marker light, and puddle light you will only need to worry about wiring in the power-fold feature. The rest should be a plug and play installation.
Jessica D
November 30, 2018
Does the passenger side mirror have the ambient temp sensor which is required for F-150s built after Mar 2018?
Yes the passenger side mirror has the ambient temperature sensor.
I have these installed on a 2016 f150xlt wiring went great everything worked but when you use the heated mirror function the running lights on mirrors quit working all lights including blinkers as soon as goes off everything works again is this normal I just bought a 2018 model and was going to put them on it?
Thank you for your question! I would recommend that you double check your work to make sure the wiring was done properly, as this could cause your issue. If you continue to have problems please give us a call and we can try to find a solution for you!
Did any wire colors change on the 18 model vs the video for a 17 model just wanted to check I had these on my 16 model and loved them want to put on my 18 thanks?
Thank you for your question. I do not believe any of pin locations would change from 17 to 18, but not sure about the colors. Most likely they would be the same.
| Year | Make | Model | Description |
| --- | --- | --- | --- |
| 2015-2018 | Ford | F150 Truck | Ford F150 Truck Power Heated LED Turn Signal Upgrade LED Marker Light Upgrade LED Spotlight Upgrade Puddle Light Upgrade Power-Folding Textured Black Manual-Telescoping Towing Mirror with 22 to 8 Terminal Connector Pair |
Part #: 1AMRP01960
Order must be placed by 4pm ET
Get it in: 2 - 4 Business Days
Want it sooner? Choose Next Day Air at Checkout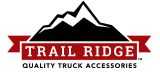 Brand #: TR00389