Need Western Star Truck Parts?
One thing is for sure, Western Star trucks mean business, and have for decades. These trucks are tough and dependable, and they have to be for industries like logging, mining, and more. Western Star trucks are built the way you want them, and to last. Despite the ruggedness and reliability of their rigs, like any vehicle, Western Star trucks need to have parts replaced sometimes too! At 1A Auto, it is our mission to supply you with the right parts you need to keep your Western Star truck working in tip top shape, at a great discount. Simply put, if you are in need of a replacement part for your Western Star truck you've come to the right place. You'll find a large selection of new, high quality aftermarket Western Star auto parts, such as dash vents and more.
Our product development team spends over 8,000 hours a year researching the best auto parts, and they are carefully selected by our trained engineers so you can rest assured that you are getting the correct, high quality part you need for your Western Star truck at a discount price. If we wouldn't put the part in our own vehicles, we won't sell them to anyone else. A new aftermarket replacement Western Star part from 1A Auto will save you 30-50% on average over a comparable new OEM replacement Western Star part that you would get at a dealership, and our new aftermarket Western Star parts are also extremely durable and reliable. Don't overpay for Western Star truck parts and save yourself from a lot of potential headaches by shopping at 1A Auto.
You can shop for all of your Western Star parts online and buy safely and securely right here on our website, or you can call our customer service toll free at 888-844-3393 if you have any questions about any of our auto parts, or to buy over the phone. With over 150 years combined experience, 1A Auto's customer service representatives are the most qualified to answer your questions about all of our new and aftermarket Western Star auto parts. Our representatives answer 99.9% of phone calls in less than one minute and emails are responded to within the hour because we know you need answers quickly to get your beloved Western Star truck back in working order again. We also know you want your part fast for the same reason; 98% of in stock Western Star auto parts ship from our warehouse within one business day so that you can get back on the road in no time, and all ground shipping in the continental U.S. is completely free. And, in the unlikely case that you are unhappy with your Western Star auto part for any reason, 1A Auto also offers the only No Hassle return policy for unused items in the industry. Simply put, our competitors can't beat the 1A Advantage. Don't just take it from us - take it from over 50,000 satisfied customers!
Look no further than 1A Auto for your aftermarket, original equipment (OE) replacement Western Star auto parts and get your truck the parts it needs today from Western Star enthusiasts just like you! If you happen to be an enthusiastic Western Star owner, have a deep passion for Western Star vehicles, or just want to learn more about the truck manufacturer, continue reading below for a detailed look at the brand's history and some of its past and present models.
Overview
Western Star Trucks Sales, Inc., commonly referred to as Western Star, is an American heavy-duty truck manufacturer originally founded in 1967 as a division of the White Motor Company. It now operates as a subsidiary of Daimler Trucks North America LLC, in turn a wholly owned subsidiary of Daimler AG.
Contents
1. Origin
2. The Demise of the White Motor Company
3. More Acquisitions
4. Western Star Today
Origin
One of the few heavy-duty trucks known for its customizable features, Western Star Trucks was founded in 1967 by the White Motor Company. The White Motor Company was founded in 1900 by Rollin H. White, with help from brothers Windsor and Walter. They were the sons of Thomas H. White, the founder of the White Manufacturing Company in 1858, later renamed to the White Sewing Machine Company when it was incorporated in 1876 (it later changed its name to White Consolidated Industries in 1964, and was sold to Electrolux in 1986). Thomas had purchased a Locomobile steam car in 1898 and found that the vehicle's boiler was not that reliable. His son Rollin took it upon himself to improve the design, leading to a patent of a steam generator that was far superior. White tried to sell his design to other manufacturers but ultimately decided to persuade his father to let him work on creating an automobile in the corner of one of the White Sewing Machine's buildings. The first group of cars were built in 1900, but were not offered to the public until 1901 when they had been thoroughly tested. At this time, the automobile venture was a department of the sewing machine company. This changed in 1905 when it was separated from its parent into its own company due to the growth it was experiencing. The company continued to produce steam cars until 1911, at which time they moved on to the production of gasoline-powered vehicles.
The White Motor Company decided to end production of cars after WWI and focus on trucks instead. In the early going, they produced all kinds of trucks, from light to semi, and became a leading manufacturer in the U.S. They also manufactured some buses for use in National Parks located in the western United States. Following WWII, the decision was made to only sell large trucks. They played a large part in the growing industry, and were even involved in a joint-effort with Consolidated Freightways to market and sell the Freightliner brand from the early 1950s to the 1970s. However, White had a lack of job-specific trucks at their own disposal, and their partnership with Consolidated Freightways enlightened them to the current woes of the trucking industry. There were many companies in fields that needed several specific applications on their trucks to make them work efficiently. In 1967, the new Western Star Trucks division was created to accommodate these companies, many of which belonged to the mining, logging, and oil industries on the west coast. By creating trucks that specialized in these fields, Western Star became known for its ability to fit their customers' needs and fulfill any custom orders. This kind of manufacturing still holds true to the Western Star trucks of today, and is a large reason why they've been widely successful. Though the White Motor Company's headquarters was located in Cleveland, Ohio, and many of Western Star's operations ran there, their manufacturing plant was located in Kelowna, British Columbia in Canada.
The Demise of the White Motor Company
Unfortunately, the 1960s and 1970s was a period full of ups and down for the White Motor Company, who up until this point had flourished. The company had just made the transition back to gasoline engines from pure diesel, and tightened emission standards and deregulation during this period offered more challenges for the company. Bad management decisions also contributed to the company running into financial troubles, and thus sales began to decline. The company sought out multiple merger partners during the '60s and '70s, including its former parent, now known as White Consolidated Industries. The deal was initially blocked by the U.S. government, but a second attempt was approved but then was shot down by White Consolidated stockholders who feared that the White Motor Company would bring it down. For a short time, the White Motor Company hired Semon E. Knudsen, who had been president of the Ford Motor Co., and they saw profits for 1973. But by the 1980, the White Motor Co. was insolvent and sold off. Its U.S. assets were acquired by AB Volvo (the Volvo Group) in 1981, subsequently forming the Volvo White Truck Corporation, while two energy-related companies based in Canada purchased its Canadian assets, including a plant located in British Columbia and the Western Star nameplate and product range.
More Acquisitions
For Western Star, the silver lining in White's demise was their purchase and being given a new lease on life. White, on the other hand, was not so fortunate. Volvo would continue on producing trucks using the White and Autocar (a truck brand founded in 1897 that White had purchased in 1953) nameplates, as well as its own Volvo nameplate, through the 1980s. In the late 1980s, Volvo entered into a joint venture with General Motors. All GM heavy duty truck manufacturing was discontinued and its American and Canadian large truck operations were joined with the Volvo White Truck Corporation, forming the new Volvo GM Heavy Truck Corporation, and creating the WHITEGMC brand. Volvo eventually dropped any reference to White later in the 1990s and it ceased to exist, and all models were badged either Volvo or Autocar. In 1997, Volvo purchased all of General Motors' interests in Volvo GM, and changed the company's name to Volvo Trucks North America (today no longer a separate company of AB Volvo, but a brand under Volvo Group Trucks, together with Volvo's other truck brands like Mack and Renault). In the early 2000s, the remaining Autocar products were also discontinued, and the nameplate was withdrawn from the market after over 100 years. In 2001, use of the Autocar name was licensed to Grand Vehicle Works (GVW) Group, LLC, which continues to manufacture a few models of trucks badged with the Autocar name. At that point, all Volvo Trucks North America trucks were sold exclusively under the Volvo brand name.
Now, getting back to Western Star, the company looked to move on and improve itself in the onset of a new decade. The '80s provided a big boost for Western Star. Their largest focus was on the customer, and that led them to develop several amenities that gave them a small leverage. Some of these developments consisted of an enlarged cab, wrap-around dash, the Cornerstone Chassis and Heritage Cab to reduce weight and increase payload capacity, and a Supertilt hood that was similar to the 90-degree Freightliner hood. They also entered the Australian market in 1983, expanding their name and globalizing their company.
In 1990, Western Star was bought by Australian businessman Terry Peabody and eventually won contracts with the Canadian Military. This lead to the production of rigs such as the M4866S, modified for all-wheel drive to help transport anything as needed. Their firmly established reputation for thriving in rugged environments with their experience in the logging, mining, and oil industries, not only opened the door for military application, but it also led to the creation of the legendary 6900XD that had the ability to haul over 500,000 pounds in almost any environment. Its uses expanded beyond lumber, mining, and oil, allowing tow-trucking and construction companies to get a piece of the pie. About midway through the decade the Constellation and sleeper cab improved the comfort of the truck, making certain Western Star trucks a dual threat with their comfortable cabins and its tough and rigorous grit. While the '80s and '90s took Western Star to new heights, they were acquired yet again by a new owner, this time by the Freightliner Corporation, a division of what was then known as DaimlerChrysler, in 2000. The Western Star brand continued on under the Freightliner Corporation, alongside Freightliner branded trucks and others, into the 2000's.
Western Star Today
Since 2000, Western Star has undergone great changes. They added a TurfTrac suspension option in 2001 and in 2002 moved to Portland, Oregon to work alongside Daimler's other big-hauler company, Freightliner. Though they both share the same plant, they hardly share the same materials other than similar engine options. Western Star, while having much less customer demand and volume than Freightliner, is much more adept at designing and perfecting trucks to fit their customers' specifications. In fact, they've been certified to weld their own suspension brackets since many of their trucks are custom fit. The company has also stayed true to its idea of using steel over aluminum, and uses bolts over huck fasteners to make the driver's experience a little bit easier with repairs.
In 2007, DaimlerChrysler sold a majority of its interest in the Chrysler Group to a private equity firm, Cerberus Capital Management, and thereafter it became a new company, Chrysler LLC. DaimlerChrysler changed its name to Daimler AG shortly afterwards, but maintained a 19.9% interest in the now separated Chrysler LLC. This also led to the announcement that the Freightliner Corporation would be renamed to Daimler Trucks North America, LLC, in turn a wholly owned subsidiary of Daimler AG, in 2008, with Freightliner Trucks becoming a brand under this new division. Western Star Trucks was also now a subsidiary of Daimler Trucks North America, LLC, rather than of the Freightliner Corporation. In April of 2009, Daimler AG came to an agreement with Cerberus Capital Management to give up its remaining stake in Chrysler LLC, days before Chrysler LLC filed for bankruptcy.
In 2010, the powerful Detroit DD16 was added as an option in the Western Star. By 2011, all Western Stars have had an upgraded interior and have launched the 4700 to fit any vocational need. With its sloped hood and customizable features, the truck is a representation of the current company, which is a blend of its past, present, and future all in one. A company that listens to the customer and can fit any need, especially for rugged off-road terrain, Western Star has established itself as a top trucking company not only in the U.S., but also across the globe.
Over 3,500
Installation
Videos
---
Watch the 1A Auto Videos
We're here to help
888-844-3393
hablamos español: 866-401-3393
Customer Feedback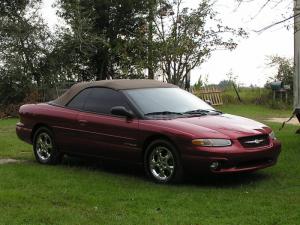 "Thanks for the fast reliable service. Great price, and the headlights were as good as oem or better!!! Keep up the good work..."
- Dwuan M.
---
Read More
Western Star is a registered trademark of Daimler Trucks North America LLC. 1A Auto is not affiliated with or sponsored by Western Star or Daimler Trucks North America LLC.
See all trademarks
.