Overview
Mini is a British automotive brand that specializes in the manufacturing of small cars, and is currently owned by BMW. Mini started out as an actual vehicle, launched by the British Motor Corporation (BMC) in 1959 and marketed under their two main brand names at the time, Austin and Morris. It eventually grew into its own separate brand that has included a range of small vehicles over the years. Shortly after being purchased by BMW, production of the original two-door Mini ended in late 2000. The next generation of the Mini car was launched in 2001, and subsequent models have been released by the brand since, including the Mini Roadster and the Mini Coupe.
Contents
1. Origin
2. Birth of the Mini Cooper
3. A Car Becomes a Brand
4. The Next Generation of Mini
5. The Mini in Popular Culture
6. Awards
Origin
In the mid 1950s, conflict with Egypt lead to a fuel shortage in the United Kingdom. Fuel was rationed, and, in turn, sales of large cars fell. This led to a spike in sales for small German cars, which did not please British Motor Company (BMC) head Leonard Lord. In stoic British fashion, he insisted that BMC would design "a proper miniature car." He insisted that the car be smaller than 10x4x4 feet, the passenger area should be six feet long and the car should use a pre-existing engine. A team lead by designer Alec Issigonis produced the first prototype in October 1957, called "the Orange Box," because it was orange and box-shaped.
Everything about the design was planned to maximize space. The Mini was designed with front-wheel drive and a transverse engine (which later became the typical layout for small front wheel drive cars) as well as having its wheels mounted at the corners. Altogether, this allowed 80% of the vehicle's floor plan to be used for passengers and storage space. The suspension used rubber cones instead of springs. This, along with the corner-mounted wheels, made the Mini handle a bit like a go-kart. The original Mini car was released to the public in 1959, and a British icon was born.
Birth of the Mini Cooper
Formula-One Car Designer John Cooper thought that the Mini's unique handling could make it work as a competition car and approached his friend Issigonis to discuss the matter. Issigonis thought that the Mini should remain an everyman's car, but Cooper went over Issigonis's head to BMC management and got clearance to design the sportier Mini Cooper.
The Mini Cooper became an important car in rally racing. Drivers of Mini Coopers won the famed Monte Carlo Rally in 1964, '65 and '67. The Cooper would have won in '66, too, if scandal hadn't marred the race. That year, the first four drivers across the line were driving British vehicles; the first, third, and fourth Mini Coopers, the second a Lotus Cortina. All four cars were disqualified over complicated rules about the use of non-stock headlights. In typically stoic British fashion, a British official was quoted as saying: "This will be the end of the Monte Carlo rally. Britain is certain to withdraw." The declared winner, Pauli Toivonen, drove a Citroen DS but vowed to never race for Citroen again. The DS he drove also turned out to have illegal headlights, but somehow missed the judges' attention. The controversy of the loss may have done more for the Mini brand than a victory would have.
A Car Becomes a Brand
Up until this point, Minis had been sold under BMC's Austin and Morris marques. In 1966, the British Motor Corporation changed its name to British Motor Holdings Limited, or BMH, and in 1968 BMH merged with Leyland Motors to form British Leyland Motor Corporation (BLMC). Following the merger, in 1969, Mini became a marque unto itself and the Mini automotive brand was officially born.
In 1986, the now partly state-owned British Leyland Limited (the new name that was given to BLMC after it was partly nationalized) was renamed the Rover Group. In 1988, the Rover Group, which included the Mini brand and others, was acquired by British Aerospace. In 1994, BMW acquired the Rover Group from British Aerospace and it began developing a successor to the original car shortly thereafter. Rover continued to manufacture and sell Mini vehicles, under the ownership of BMW.
Although the Mini was mechanically improved upon over the years, the look remained nearly identical from 1959 to 1999. During that time, the brand also made other vehicles, including a Mini Van, a Mini Pick-up, and a Jeep-like vehicle called the Mini Moke, all of which could be decribed as "charming," "quaint" or "goofy." The classic Mini design however remains the most iconic. In fact, the look was so iconic that in the 1990s, prior to its purchase by BMW, the Rover Group was able to register its distinctive design as a trademark.
In early 2000, BMW sold off much of the Rover Group due to its inability to turn it around and the massive losses it was incurring. However, BMW decided to retain the Mini name along with the plans for a new model. Rover was granted temporary rights to the Mini brand and was allowed to manufacture and sell the run-out model of the old Mini. The last original Mini (a Mini Cooper Sport) rolled off the production line later that same year. Over five million had been sold, making the Mini the most popular British car ever.
The Next Generation of Mini
After the last of the original Mini production had been sold by the Rover Group, the 'Mini' name went back to BMW ownership. In 2001, the BMW released its first car under the Mini marque, the Mini Hatch. It was two feet longer and one foot wider than the original Mini. Other models included a station wagon, the Mini Clubman (a name which was also used for a restyled original Mini from 1969 to 1980), and a crossover SUV, the Mini Countryman. Some, including Wall Street Journal auto columnist Dan Neil, felt that larger Mini models didn't live up to the heritage of the originals. Of the Countryman, Neil said: "My dissatisfaction is a sort of tribute. So distinctive and memorable is the driving experience of the smaller Cooper S — nutty, fervid, kart-like — that anything less feels like a betrayal."
Others feel that the new models are the logical development of the Mini brand to modern car trends. Frank Stephenson, the BMW designer who designed the new Mini Hatch said: "We wanted the first impression when you walk up to the car to be 'it could only be a Mini.'" It would be very hard to deny that that's the case. To win races, star in movies, win awards, and inspire debate, the Mini has come a long way from the little orange box.
The Mini in Popular Culture
The original Mini is considered to be a British icon of the 1960s and is well known into today. It entered into popular culture thanks in part to numerous purchases by celebrities and its showcasing in movies during the 1960s, and it has remained there ever since.
It is only to be expected that a car of such distinctive good looks would find a career in film. In 1969 (the same year Mini became its own brand), the car was featured in the heist movie The Italian Job. In that film, a group of thieves use three Mini Coopers to transport stolen gold bars through the sewers of Turin, Italy. The scene was actually filmed in the sewers of Coventry, England (with the film crew riding a Mini Moke). According to a "making of" featurette, all of the Mini Coopers used in the filming of the scene were destroyed in accidents in those sewers.
They did not however, die in vain. In 2011, Time Magazine named the Italian Job sewer chase one of the 15 Greatest Movie Car Chases of All time. A 2003 Italian Job remake maintained very little from the original movie, but did manage to include its own Mini sewer chase, since the scene was so influential. Thirty-two Mini Coopers were used in filming, including three modified with electric motors to avoid filling the sewers with carbon monoxide. In 2009, the Belfast, Northern Ireland water company pitched an idea to British automotive television show Top Gear, that they should restage the '69 Italian Job sewer race in the city's new pipes, but, sadly, nothing seems to have come of the idea.
Awards
Besides being a champion racing car and an iconic film star, the Mini has won numerous other awards. In 1995, it was named "Car of the Century" by Autocar magazine and in 1996, Classic & Sports Car magazine named it the "Number One Classic Car of All Time." In 1999, a group of more than one hundred auto experts voted on a "Global Car of the Century" award. The Mini took second place after the Ford Model T. It was consequently named "European Car of the Century" by the same panel. To win races, star in movies, win awards, and inspire debate, the Mini has come a long way from a little orange box.
Need Mini Parts?
The Mini may be a small car, but it's had a big impact on the automotive world since it first came on the scene in 1959. It started out as an affordable car for a struggling economy, but it became an important racing car and a visual icon, in a regular rags-to-riches story. At 1A Auto, we share your passion for Mini cars and it is our mission to supply you with the right parts you need to keep your Mini working in tip top shape, at a great discount. You'll find a large selection of new, high quality aftermarket Mini auto parts, including headlights, taillights, mirrors, exhaust manifolds, radiators, and more. Simply put, if you are in need of a replacement part for your Mini vehicle, you've come to the right place. However, we don't only just sell replacement Mini parts online here at 1A Auto; we also carry a selection of performance parts such as high flow air filters for your Mini car as well.
Our product development team spends over 8,000 hours a year researching the best Mini auto parts, and they are carefully selected by our trained engineers so you can rest assured that you are getting the correct, high quality part you need for your car, at a discount price. If we wouldn't put the part in our own vehicles, we won't sell them to anyone else. A new aftermarket replacement Mini part from 1A Auto will save you 30-50% on average over a comparable new OEM replacement Mini part that you would get at a dealership, and our new aftermarket Mini parts are also extremely durable and reliable. Don't overpay for Mini parts and save yourself from a lot of potential headaches by shopping at 1A Auto.
You can shop for all of your Mini car parts online and buy safely and securely right here on our website, or you can call our customer service toll free at 888-844-3393 if you have any questions about any of our parts, or to buy over the phone. With over 150 years combined experience, 1A Auto's customer service representatives are the most qualified to answer your questions about all of our new aftermarket and performance Mini car parts. Our representatives answer 99.9% of phone calls in less than one minute and emails are responded to within the hour because we know you need answers quickly to get your beloved Mini back in working order again. We also know you want your part fast for the same reason; 98% of in stock Mini auto parts ship from our warehouse within one business day so that you can get back on the road in no time, and all ground shipping in the continental U.S. is completely free. And, in the unlikely case that you are unhappy with your Mini part for any reason, 1A Auto also offers the only No Hassle return policy for unused items in the industry. Simply put, our competitors can't beat the 1A Advantage. Don't just take it from us - take it from over 50,000 satisfied customers!
Look no further than 1A Auto for your aftermarket replacement and performance Mini auto parts and get your car the new parts it needs today from Mini enthusiasts just like you! If you happen to be an enthusiastic Mini owner, have a deep passion for Mini vehicles, or just want to learn more about the automobile manufacturer, continue reading below for a detailed look at the brand's history and some of its past and present models.
Over 3,500
Installation
Videos
---
Watch the 1A Auto Videos
We're here to help
888-844-3393
hablamos español: 866-401-3393
Customer Feedback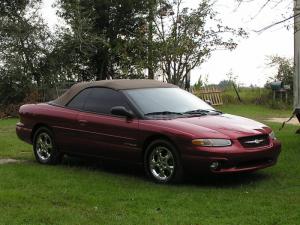 "Thanks for the fast reliable service. Great price, and the headlights were as good as oem or better!!! Keep up the good work..."
- Dwuan M.
---
Read More
Mini is a registered trademark of Bayerische Motoren Werke AG. 1A Auto is not affiliated with or sponsored by Mini or Bayerische Motoren Werke AG.
See all trademarks
.