Searching for
2005 Land Rover Parts
Choose your Land Rover Model
Overview
Land Rover is a British automotive brand headquartered in England which specializes in the manufacturing of 4WD vehicles. It is currently part of Jaguar Land Rover, a wholly owned subsidiary of Tata Motors of India, which is itself a subsidiary of the Tata Group. Land Rover is second to only Jeep when it comes to the oldest 4WD automotive brands in the world. While the brand originates from the first "Land Rover" model that was launched in 1948 by the Rover Company, it only became the actual company that exists today in 1978. Prior to that, the Land Rover name was used for one specific vehicle. Today, the Land Rover marque consists of a range of 4WD models, including the Land Rover LR2 and LR4, the Range Rover, and the Range Rover Sport, just to name a few.
Contents
1. Origin
2. Runaway Hit and Military Use
3. Changes and a Brand Born
4. Development of the Brand and More Changes
5. Land Rover Today
Origin
The vehicle that first bore the Land Rover name started out under the auspices of Britain's Rover Company, which was originally founded as Starley & Sutton Co. all the way back in the late 1870s. After several name changes throughout the late 1800s, the company became known as "The Rover Company" by the early 1900s. The company started out developing and producing bicycles, but eventually shifted to manufacturing motorcycles and then to automobiles, which it began producing in 1904. The manufacture of all Rover two-wheelers would ultimately be terminated in 1924, and from that point forward the company focused solely on making automobiles.
Rover's chief designer, Maurice Wilks, was inspired by an American World War II Jeep he used on holiday one summer to build a light agricultural and utilitarian four-wheel drive vehicle. The prototype was built in 1947 on a Jeep chassis and axles. Its steering wheel was mounted in the center of the dash, placing the driver between two passenger seats. Wilks thought that the design would be familiar to the farmers he hoped would use the new vehicle. The steering wheel was moved to the side by the time production begun and a new vehicle, known simply as the Land Rover, was born. It was officially released to the public in 1948.
A Runaway Hit and Military Use
The Rover Company only planned to sell the Land Rover for a couple of years after World War II in order to start generating cash flow so it could restart its luxury car production. However, when car production resumed, the Land Rover continued to outsell Rover's other cars even though early models (later termed the Series I) were only available in various shades of army surplus green.
In the 1950s, the Land Rover lived up to this military pedigree and saw use by British forces in the Korean War and Suez Conflict. Since then, various Land Rover models have continued to be used by the British and military forces throughout the world for military operations. For example, the United States has used Land Rover Defenders in a limited capacity after finding the vehicle better suited to urban operations than the Humvee during the Gulf War.
Several successors of the Land Rover Series I were released in the subsequent years; the Series II in 1958 and the Series IIA in 1961. The 1950s and 1960s were golden years for the Rover Company, as the Land Rover became a huge success. Big changes, however, were on the horizon.
Changes and a Brand is Born
In 1967, the Rover Company was acquired and taken over by the Leyland Motor Corporation (LMC). From this point forward, the original Rover Company ceased to exist and "Rover" became a marque. The following year, British Motor Holdings (BMH) — which was formed when the British Motor Corporation purchased Jaguar in 1966 — merged with Leyland Motors to form a new company called the British Leyland Motor Corporation (BLMC). Rover, which still encompassed Land Rover models, continued to operate as an independent marque as part of the British Leyland Motor Corporation during this time.
A successor to the Land Rover Series II, the aptly named Series III was introduced during this period, as was the critically acclaimed Range Rover, which was a 4x4 SUV designed to tap into the newly emerging recreational off-roader market. Launched in the United Kingdom in 1970 (it wasn't introduced to the United States until the mid 1980s), early Range Rovers were designed more for utility than luxury and featured vinyl seat and plastic dashboards that were meant to be cleaned with a hose. Features like power steering, air conditioning, and carpet were only added later. The sparse interior must have had a certain charm, though, as a Range Rover was exhibited in the Louvre in the early '70s as an "exemplary work of industrial design."
In 1975, BLMC went bankrupt and collapsed due to various business troubles, and became partly nationalized. The now partly state-owned company was renamed British Leyland Limited (BL). A report on the position of the company was presented to the British government at their request and in it was the recommendation that Land Rover, due to the enduring success of the original Land Rover series models and the new Range Rover amidst all of this financial difficulty, be split from Rover and become a separate part of the newly nationalized British Leyland. For the next couple of years, Land Rover would be part of the new Leyland Cars division of the newly formed British Leyland company, and then the short-lived Jaguar Rover Triumph (referred to as the specialist division) after the Leyland Cars division was split up. However, the recommendation to separate Land Rover from Rover was finally carried out in 1978, and Land Rover then officially became a separate subsidiary of British Leyland. From this point forward, the Rover and Land Rover tie was severed and the two became two distinct brands.
Development of the Brand and More Changes
In the 1980s, with Land Rover now its own marque, there was an opportunity to expand beyond the original Land Rover and Range Rover models. The original Land Rover would be continued as the Land Rover 90 (Ninety) and Land Rover 110 (One Ten), named for the length of the wheelbase in inches. They featured coil springs, a modernized interior, and increasingly more powerful engines. These vehicles replaced the earlier Land Rover Series and would eventually be renamed the Defender 90 and Defender 110 in the early 1990s; the Defender wasn't launched in the United States until 1993, which marked the first time that utility Land Rovers had been sold there since the demise of BLMC in the mid 1970s. A Range Rover was introduced with a turbo diesel engine which, in testing, broke the records for fastest diesel SUV to reach 100 miles per hour and the farthest distance traveled in 24 hours by a diesel SUV. In 1986, BL was renamed the Rover Group in order to prepare itself for becoming a private company once again. In 1988, the Rover Group, which consisted of Land Rover and various other automotive marques, was sold off by the British government to British Aerospace, effectively privatizing it.
The following year, the Land Rover Discovery, the model that eventually forced the company to change the name of its Land Rover 90 (Ninety) and Land Rover 110 (One Ten) models to Defender 90 and Defender 110 to avoid any confusion between them, was introduced to the United Kingdom. It wasn't introduced to the United States until the mid 1990s. The Discovery was intended to be a more luxurious vehicle built on the Range Rover chassis. Its interior included many special design features, such as overhead map-storage spaces and a console storage unit that could be removed and used as a handbag. Sadly, a steering wheel-mounted sunglasses holder which was designed for the vehicle was never included. All this was a far sight from the hose-friendly interior of the first Range Rover, but the Discovery was just as rugged as those older models. In 2004, British motoring television program Top Gear tested a Discovery by driving it to the top of a 400 million year old mountain in Northern Scotland called Cnoc an Fhreiceadain. Although the mountain is rather short at only 1,007 feet, no vehicle had ever summated it before due to its being made of loose, pliable sandstone. Later Discovery models were renamed to the LR3 and LR4 in North America because marketing experts concluded that Americans preferred cars with alphanumeric names. An LR3 modified with robotics took 4th place in one of the Defense Advanced Research Projects Agency's (DARPA's) driverless car challenges in 2007. In 2012, the one millionth Discovery was driven from the production plant in Solihull, England to Beijing, China to appear at the Beijing Motor Show.
The 1990s and early 2000s proved however to be turbulent years once again for the Land Rover brand. In 1994, BMW acquired the Rover Group from British Aerospace. During this period the Land Rover Freelander compact SUV was introduced in the UK and in the US, as was a second generation Range Rover. The original Range Rover was henceforth known as the "Range Rover Classic" and it continued to be produced through 1995. In early 2000, BMW broke apart and sold off most of the Rover Group, specifically its Rover and related MG (another British car manufacturer founded in the 1920s) car activities, to the Phoenix Consortium, who went on to establish the MG Rover Group. BMW decided to shed itself of much of the Rover Group due to its inability to turn it around and the massive losses it was incurring. BMW however, retained ownership of the actual Rover marque, allowing MG Rover to use it only under license. The Land Rover brand was separated from the overall Rover Group and BMW sold it to Ford, becoming part of its Premier Automotive Group. This acquisition by Ford reunited Land Rover with Jaguar which it had also acquired years earlier in 1989, both of which had been under the same ownership during the British Leyland era. During this period, a third generation of the Range Rover was released in 2002 and the Range Rover Sport launched in 2005.
In April 2005, after MG Rover Group's financial crisis and talks of acquisition or investment by Shanghai Automotive Industry Corporation (SAIC) failed in early 2005, the group became insolvent and went into administration. Following liquidation of the company, its key assets were purchased by two companies: SAIC, who acquired the intellectual property rights to the Rover 75 platform along with a few classic marques such as Austin, Morris, etc., and Nanjing Automobile of China, which acquired the MG marque. The two interestingly enough would actually merge in 2007, with Nanjing becoming a subsidiary of SAIC, reuniting some of the brands that had been a part of the Rover Group. Rover branded cars ceased to be produced following the insolvency of the MG Rover Group, and no Rover vehicles are currently in production today, making the brand dormant. MG Rover, sadly enough, would be the last domestically owned mass-production car manufacturer of the British motor industry, ending a long era.
In 2006, SAIC announced that they were planning on buying the Rover marque from BMW. However, BMW refused their request, due to an agreement that Ford had reached with them to be given first option to purchase the brand when it acquired Land Rover from BMW back in 2000 if the MG Rover Group were to ever cease trading. Ford exercised that right in 2006, and it purchased the rights to the Rover marque from BMW instead. This reunited the Rover and Land Rover brands for the first time since 2000 when the Rover group was broken up by BMW, and legally, the Rover marque ironically enough then became the property of Land Rover under the terms of the purchase. Ford wanted the Rover brand not to make Rover cars, but rather to protect the Land Rover brand name. Since SAIC was unable to purchase the rights to and use the Rover brand name, SAIC created their own brand with a similar name and badge — Roewe — which still exists today. Amongst all of this chaos, a second generation of the Land Rover Freelander was released in 2006, and was marketed in the US as the LR2.
In 2007, Ford announced that it intended to sell Land Rover as well as Jaguar. Two Indian automakers, Tata Motors and Mahindra and Mahindra expressed interest, as did a number of investment firms. Eventually, Ford sold Land Rover, the dormant Rover brand, and Jaguar to Tata Motors in 2008. As part of the deal it made with Tata, Ford insisted that the Rover marque had to remain as property of Land Rover.
Land Rover Today
Today, Land Rover is currently part of Jaguar Land Rover, a wholly owned subsidiary of Tata Motors, itself a subsidiary of the Tata Group. It should not be surprising that a foreign company would become interested in the Land Rover brand, since it's always been a car that traveled the world. The brand and the vehicles themselves have been internationally renowned for their resilience. Advertisements for the earliest Land Rovers touted that in testing the vehicle had been run on banana oil for hundreds of miles (where one gets that much banana oil was not mentioned). Today, Land Rovers are used to compete in off-road driving challenges like the Dakar Rally desert race and Land Rover's own G4 challenge. Land Rover even offers the average driver a chance to learn about off-road driving through classes taught at its Land Rover Experience centers. A new model, the Range Rover Evoque, was also launched in 2011. Just like the Land Rover sitting atop the mountain in one of those ads, the Land Rover has traveled a rough road, but it continues its journey.
Need Land Rover Parts?
Land Rover brings the promise of adventure. Ads for the brand always show their vehicles cresting mountains, fording Hippo-infested rivers, traveling the plains of Africa, and so on. For other automotive companies this might be an exaggeration, but Land Rover really has been there and done that and that's why their vehicles are beloved by so many. At 1A Auto, we share your passion for Land Rover vehicles and it is our mission to supply you with the right parts you need to keep your Land Rover working in tip top shape, at a great discount. You'll find a large selection of new, high quality aftermarket Land Rover auto parts, including fuel pumps, brake pads, radiators, oxygen sensors, window regulators, and more. Simply put, if you are in need of a replacement part for your Land Rover vehicle, you've come to the right place. However, we don't only just sell replacement Land Rover parts online here at 1A Auto; we also carry a selection of performance parts such as high flow air filters for your Land Rover vehicle as well.
Our product development team spends over 8,000 hours a year researching the best Land Rover auto parts, and they are carefully selected by our trained engineers so you can rest assured that you are getting the correct, high quality part you need for your automobile, at a discount price. If we wouldn't put the part in our own cars, we won't sell them to anyone else. A new aftermarket replacement Land Rover part from 1A Auto will save you 30-50% on average over a comparable new OEM replacement Land Rover part that you would get at a dealership, and our new aftermarket Land Rover parts are also extremely durable and reliable. Don't overpay for Land Rover parts and save yourself from a lot of potential headaches by shopping at 1A Auto.
You can shop for all of your Land Rover parts online and buy safely and securely right here on our website, or you can call our customer service toll free at 888-844-3393 if you have any questions about any of our parts, or to buy over the phone. With over 150 years combined experience, 1A Auto's customer service representatives are the most qualified to answer your questions about all of our new aftermarket and performance Land Rover auto parts. Our representatives answer 99.9% of phone calls in less than one minute and emails are responded to within the hour because we know you need answers quickly to get your beloved Land Rover back in working order again. We also know you want your part fast for the same reason; 98% of in stock Land Rover auto parts ship from our warehouse within one business day so that you can get back on the road in no time, and all ground shipping in the continental U.S. is completely free. And, in the unlikely case that you are unhappy with your Land Rover part for any reason, 1A Auto also offers the only No Hasslereturn policy for unused items in the industry. Simply put, our competitors can't beat the 1A Advantage. Don't just take it from us — take it from over 50,000 satisfied customers!
Look no further than 1A Auto for your aftermarket replacement and performance Land Rover auto parts and get your vehicle the new parts it needs today from Land Rover enthusiasts just like you! If you happen to be an enthusiastic Land Rover owner, have a deep passion for Land Rover vehicles, or just want to learn more about the automobile manufacturer, continue reading below for a detailed look at the brand's history and some of its past and present models.
Over 3,500
Installation
Videos
---
Watch the 1A Auto Videos
We're here to help
888-844-3393
hablamos español: 866-401-3393
Customer Feedback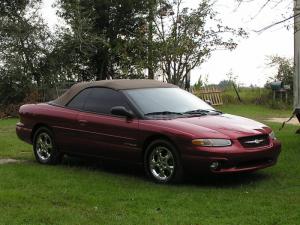 "Thanks for the fast reliable service. Great price, and the headlights were as good as oem or better!!! Keep up the good work..."
- Dwuan M.
---
Read More
Land Rover is a registered trademark of Jaguar Land Rover Automotive PLC. 1A Auto is not affiliated with or sponsored by Land Rover or Jaguar Land Rover Automotive PLC.
See all trademarks
.