Need Kia Parts?
As with any automobile, normal wear and tear will occur, destroying your Kia parts and forcing you to buy replacements. If you are in need of a replacement part for your Kia, you've come to the right place. At 1A Auto, we get you the right Kia parts for your vehicle, at a great discount. You'll find a large selection of new, high quality aftermarket Kia auto parts, including headlights, carpets, mirrors, exhaust manifolds, and much more. We don't only just sell aftermarket Kia parts online here at 1A Auto; we also carry a selection of new, genuine OEM replacement parts - the very same parts you would receive if purchased from your local dealer, but without the inflated cost - and performance parts such as high flow air filters for your Kia vehicle as well.
Our product development team spends over 8,000 hours a year researching the best auto parts, and they are carefully selected by our trained engineers so you can rest assured that you are getting the correct, high quality part you need for your Kia, at a discount price. If we wouldn't put the part in our own cars, we won't sell them to anyone else. A new aftermarket replacement Kia part from 1A Auto will save you 30-50% on average over a comparable new OEM replacement Kia part that you would get at a dealership, and our new aftermarket Kia parts are also extremely durable and reliable. Don't overpay for Kia auto parts and save yourself from a lot of potential headaches by shopping at 1A Auto.
You can shop for all of your Kia car parts online and buy safely and securely right here on our website, or you can call our customer service toll free at 888-844-3393 if you have any questions about any of our parts, or to buy over the phone. With over 150 years combined experience, 1A Auto's customer service representatives are the most qualified to answer your questions about all of our new, aftermarket, genuine OEM, and performance Kia car parts. Our representatives answer 99.9% of phone calls in less than one minute and emails are responded to within the hour because we know you need answers quickly to get your Kia back in working order again. We also know you want your part fast for the same reason; 98% of in stock Kia auto parts ship from our warehouse within one business day so that you can get back on the road in no time, and all ground shipping in the continental US is completely free. And, in the unlikely case that you are unhappy with your Kia auto part for any reason, 1A Auto also offers the only No Hassle return policy for unused items in the industry. Simply put, our competitors can't beat the 1A Advantage. Don't just take it from us - take it from over 50,000 satisfied customers!
Look no further than 1A Auto for your aftermarket, original equipment (OE) replacement, new and performance Kia auto parts and get your Kia the new parts it needs today from car enthusiasts just like you! If you happen to be an enthusiastic Kia owner, have a deep passion for Kia vehicles, or just want to learn more about the automotive manufacturer, continue reading below for a detailed look at the brand's history and some of its past and present models.
Overview
Kia Motors is an automobile manufacturer headquartered in Seoul, South Korea and is Korea's oldest manufacturer of motor vehicles. While the parent company, Kia Motors Corporation, first started producing automobiles in South Korea in the early 1960's, it has only been selling vehicles in the United States since 1994, under its American sales, marketing and distribution arm, Kia Motors America (KMA). Kia Motors is currently South Korea's second largest automobile manufacturer, behind only the Hyundai Motor Company, which it is now partly owned by. Now part of the Hyundai Kia Automotive Group, Kia Motors operates as an affiliate of Hyundai Motor Company which, after subsequent divestments, currently owns about a third of its stock.
Contents
1. Origin
2. Moving Beyond Bicycles
3. Overseas Expansion
4. Financial Crisis and Sale
5. Kia Today
Origin
Founded in South Korea in 1944 as Kyungsung Precision Industry, Kia Motors began as a steel tubing and bicycle parts producer. The company has operated as one of the country's Chaebols since its inception, which is a South Korean form of business conglomerate and typically are global multinational corporations who own multiple international enterprises. In the early 1950's, the company decided that it wanted to start building complete bicycles and it produced Korea's very first domestically built bicycle. In 1952, the company changed its name from Kyungsung Precision Industry to Kia Motors Corporation.
Moving Beyond Bicycles
The company quickly began to expand into other areas of production beyond bicycles in the latter part of the 1950's and into the 1960's, including motorcycles and trucks. The next step was the production of cars, and the company began to move in making that a reality in the early 1970's. In 1973, the company opened its first fully integrated automotive assembly facility, the Sohari plant, and the first Kia built vehicle, a medium passenger car named the Kia Brisa, was released for sale to the local population in 1974. The range of Brisa cars were produced until 1981 when production was halted by the South Korean government in place at the time, who had decided that its automobile industry was growing too quickly and needed to be consolidated. It chose to limit the number of domestic automakers to only those who were in business at the time, including Kia Motors, and it also froze certain areas of those companies' production. So, while Kia was allowed to continue manufacturing automobiles, it could no longer build passenger cars, only lightweight trucks.
Overseas Expansion
Kia began producing cars once again starting in a very limited capacity in 1986 and in much larger numbers in 1987. The company continued to trail only rival Hyundai in its core domestic market, and it began to aggressively expand internationally. It first penetrated Japan and Europe, as well as other regions. Its main source of sales continued to be South Korea but in 1987, the company had a major breakthrough when it reached an agreement to partner with the Ford Motor Company, which gave Kia the opportunity to export automobiles to the largest single international car market, the United States. Kia produced several Mazda-derived vehicles for both domestic sales in South Korea and for export into other countries, including the U.S. First was the model known domestically as the Kia Pride, which was rebadged, marketed and sold in the United States by Ford as the Ford Festiva. Years later, its successor the Kia Avella was rebadged and sold in the United States as the Ford Aspire. It was its partnership with Ford that allowed Kia Motors to get its foot in the door of the American car market.
While Kia had already begun exporting cars to Europe in 1991, it wasn't until 1992 when Kia Motors America was incorporated that it began selling vehicles under its own name in the United States, beginning with the Kia Sephia. It started slowly, like it had done in Europe, first dipping its toes in the water by only selling through limited dealerships in select states on the West Coast. Gradually, Kia rolled out in more regions across the country, jumping on the popularity and profitability of the sport utility vehicle (SUV) segment that had emerged with its Kia Sportage, released in 1995. By the end of the decade, the company had rolled out almost nationwide. One of the companies' main selling points was that their vehicles were affordably priced.
Financial Crisis and Sale
Trouble arose for Kia Motors in the late 1990's however. The Asian financial crisis had gripped much of the continent during 1997 and the company, along with the country of South Korea as a whole, was financially devastated. These financial difficulties forced the company to become stagnant, preventing it from expanding its lineup of vehicles any further in hopes of trying to climb out of its increasing burden. Automotive sales declined tremendously for Kia as well as nationwide and the crippled company eventually collapsed under a mountain of debt. Kia declared for bankruptcy in 1997 and it was put up for sale. Bidding for the company opened in late July 1998 and 51 percent of it was acquired by the Hyundai Motor Company that October, beating out other automakers at auction such as Daewoo Motor and the Ford Motor Company, which had already owned nearly 17 percent of Kia Motors since 1986. Ford divested its interest in the company following it being outbid.
Kia Today
Kia has been dramatically rejuvenated since it was acquired by Hyundai in 1998. Along with its owner, Kia was forced to make a lot of costly changes in order to regain consumer confidence. The company worked on developing a lineup of newly designed vehicles, strongly emphasizing build quality, performance and reliability, which had been a weak point for its vehicles. A substantial warranty program was also introduced, adding to the many improvements that the company has made to bolster its reputation.
Starting in 2005, the company also began to focus more on the European market, which it has identified as its core source for future growth. Since then, it has had much success in many of Europe's automotive market segments, thanks to models such as the Kia Cee'd, Kia Sorrento, Kia Soul and the Kia Rio series. In 2006, Kia Motors America began work on building its first manufacturing facility in the United States and the Kiargia plant began production late in 2009. In 2007, a new distinctive corporate identity was unveiled for its vehicles, with the creation of a grille design known as the "Tiger Nose."
Today, Kia's broad North American lineup of coupes, sedans, crossovers and minivans include the Kia Sedona, Kia Optima, Kia Sorento, Kia Rio, Kia Forte, Kia Soul and the Kia Cadenza, the brands first legitimate foray into the near luxury car segment. Kia vehicles have managed to stand out amongst the crowd for their value, performance and sporty styling. A pioneer in Korea with many firsts under its belt, Kia Motors is now building its automotive future overseas as well.
Over 3,500
Installation
Videos
---
Watch the 1A Auto Videos
We're here to help
888-844-3393
hablamos español: 866-401-3393
Customer Feedback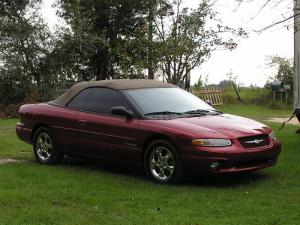 "Thanks for the fast reliable service. Great price, and the headlights were as good as oem or better!!! Keep up the good work..."
- Dwuan M.
---
Read More
Kia is a registered trademark of Kia Motors America Inc. 1A Auto is not affiliated with or sponsored by Kia or Kia Motors America Inc.
See all trademarks
.