Highest Ratings

Quality: We've got the awards to prove it!

We've won the Bizrate Circle of Excellence award,

7 years in a row. Rated outstanding for quality, satisfaction, service, and on time delivery. 1A Auto selects the highest quality parts from the best manufacturers.

Check our excellent ratings

.

Fastest Shipping

No-Hassle Returns

USA Support Techs

Best Value

Our Guarantee
Home
> 1A Auto Reviews | Customer Feedback
1A Auto Reviews | Customer Feedback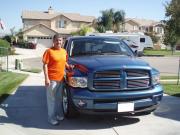 Dodge Ram

"When I ordered the Fog lamp for my 2004 Dodge Ram, I called other places, including the Dealer. They (the dealer) wanted $141 plus change for the part and tax of course.

I called 1A Auto after visting their web site and was told it was about 80.00 +no tax, and free shipping.

Well that was a "no brainer." I called on a Monday and placed the order. I was told that it would take a few days to process and another day or so for the order to reach my house.

That same Thursday I got a package and was wondering who or where it was from!

I was totally caught by surprise to find it was the part that I had ordered!!!!



WOW!! Thank you for the promptness and the quaility of the product. They were identical to the part I replaced!!
"
– John, Murietta, CA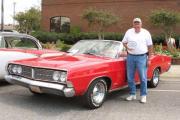 Ford Galaxie

"I needed a boot cover for my 1968 Ford Galaxie Convertible. I found one on your web site and ordered it. When I received it, the fit and color were perfect!
Thanks for providing a quality part for my classic car.
"
– Jerry, Pascagoula, MS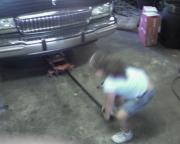 Buick Roadmaster

"I used to rely on parts stores but now I always check 1aauto.com first! They have the lowest prices on almost everything I have needed for my truck and my wifes car. My daughter loves to help me install my parts which, always show up right on time. If I recall correctly, everything I've ordered has had free shipping too! Can't beat that. Keep them prices low and you'll have me as a customer for life!
Thank you!
"
– Jeff, Winter Springs, FL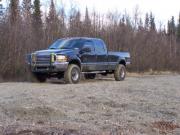 Ford F 250 Super Duty

"I live in Alaska, in the military, and without having you guys I would have a hard time keeping my vehicles running inexpensively. Every part I have bought, was shipped and received very fast. I have never had a problem with anything not working right or fitting improperly. I have to count on my vehicles and when its 50 below zero they have to work. I can always count on 1A Auto for quality. As you can see I count on my truck. Thank you 1A for everything."
– James, Eielson AFB - Fairbanks, AK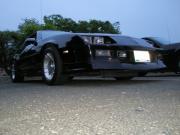 Chevrolet Camaro

"I have purchased all my weather stripping from 1AAuto and I have to say the price and selection is amazing.



"
– Glen, Brooklyn, NY
About 1A Auto
Welcome to 1A Auto! We are a family owned business, and for the last 50 years, we have been using the same high quality aftermarket replacement auto parts that we now offer for sale online.
Customer Feedback

I found the replacement tailli...
Chevrolet C1500 SS454
Marshall, Midlothian, TX