Highest Ratings

Quality: We've got the awards to prove it!

We've won the Bizrate Circle of Excellence award,

7 years in a row. Rated outstanding for quality, satisfaction, service, and on time delivery. 1A Auto selects the highest quality parts from the best manufacturers.

Check our excellent ratings

.

Fastest Shipping

No-Hassle Returns

USA Support Techs

Best Value

Our Guarantee
Click here to try out our new site!
Home
> 1A Auto Reviews | Customer Feedback
1A Auto Reviews | Customer Feedback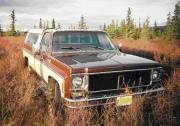 Chevrolet K20

"I am very happy to have found you on the internet. Freight cost is a big issue here in Alaska as is parts delivery. Most parts places only ship Fedex, UPS or some other delivery service and also charge outrageous freight prices. I ordered a battery tray from you and you mailed it to my P.O. box (we have no delivery here in Healy) and charged me nothing for freight! I tell anyone that is looking for parts to buy from you, you're a lifesaver."
– Tony, Healy, AK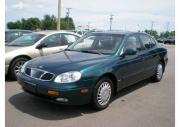 Daewoo Leganza

"I own a 1999 Daewoo Leganza. My Camshaft Sensor broke, and since my car is aftermarket, I couldn't find the part anywhere. After a Google search I found 1A Auto.
I received the part very quickly. I'm very happy with them!!!
"
– Massimo, San Diego, CA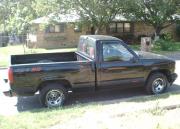 Chevrolet C1500 SS454

"I found the replacement taillights for my 1990 454SS at 1A Auto for the best price anywhere. I would recommend them to anyone.
Also found parts for 32 Ford 5 window coupe there.
"
– Marshall, Midlothian, TX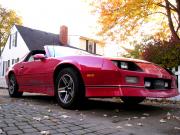 Chevrolet Camaro IROC-Z

"I bought a set of door weatherstripping for my IROC, after being recommended by a friend.

Buying went very smoothly, and I received the product quickly.



A+"
– Kyle, Royal Oaks, MI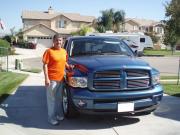 Dodge Ram

"When I ordered the Fog lamp for my 2004 Dodge Ram, I called other places, including the Dealer. They (the dealer) wanted $141 plus change for the part and tax of course.

I called 1A Auto after visting their web site and was told it was about 80.00 +no tax, and free shipping.

Well that was a "no brainer." I called on a Monday and placed the order. I was told that it would take a few days to process and another day or so for the order to reach my house.

That same Thursday I got a package and was wondering who or where it was from!

I was totally caught by surprise to find it was the part that I had ordered!!!!



WOW!! Thank you for the promptness and the quaility of the product. They were identical to the part I replaced!!
"
– John, Murietta, CA
About 1A Auto
Welcome to 1A Auto! We are a family owned business, and for the last 50 years, we have been using the same high quality aftermarket replacement auto parts that we now offer for sale online.
Customer Feedback

I love your website. I picked...
Dodge Neon
Joel