Searching for
Brake Rotors
Over 3,000
Installation
Videos
---
Watch the 1A Auto Videos
We're here to help
888-844-3393
hablamos español: 866-401-3393
Customer Feedback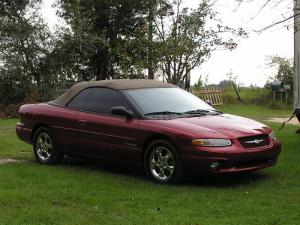 "Thanks for the fast reliable service. Great price, and the headlights were as good as oem or better!!! Keep up the good work..."
- Dwuan M.
---
Read More
Brake Rotors at 1A Auto
What are
Brake Rotors

and where are they Located?

Brake rotors, also commonly referred to as brake discs, are major components in a disc brake system. A disc brake system consists of brake calipers, pads, and rotors. The rotors bolt onto the wheel hubs or axles, and spin at the same rate as the wheels. When you press the brake pedal, hydraulic pressure is transmitted to the caliper, which acts as a clamping device pressing the brake pads against each side of the rotor. The friction that this creates is what allows the vehicle to slow to a stop. In a nutshell, your vehicle's brakes convert kinetic energy to thermal energy.

Most cars and trucks today have four brake discs, one for each wheel in the front of the vehicle and one for each wheel in the rear of the vehicle. However, a lot of vehicles have rear drums instead of brake discs. In this case, the vehicle will have two front brake rotors and two rear brake drums.
Types of Brake Rotors

The vast majority of automotive brake rotors are made from cast iron; however there are many different variations in the design and appearance. Let's go over the most common types of brake discs used in today's cars and trucks.

Solid Vs. Vented Brake Rotors
The term "solid rotor" refers to a disc that has no vents. This type of brake rotor was the standard for many years, and can still be found on some vehicles today (although more often as a rear brake rotor). The downside to this rotor is its inability to dissipate the heat created from the braking process efficiently. Heat is the enemy of proper braking, as excessive heat can cause the brake pads to lose their friction capability, resulting in brake fade.
Vented brake discs were developed to combat this issue; these brake rotors have cooling fins placed in between the two sides of the disc. These fins allow for air to flow through the disc aiding in the cooling process, resulting in reduced brake fade and better heat dissipation. Vented discs are now widely used, and are the most common type of brake rotor found in the front of modern vehicles.

Drilled and Slotted Brake Rotors
Inspired by racing and high performance, the evolution of brake rotor technology has produced drilled rotors and slotted rotors. Some vehicles do come from the factory with drilled brake rotors. Both versions have the added benefit of increased heat dissipation, as well as allow for water and gasses to escape from between the brake pads and the rotor surface, although both are not without their flaws.
Drilled brake rotors have a series of holes drilled through the rotor surface. This means there is actually less surface material for the brake pad to grab. Drilled rotors can also be prone to cracking since they are inherently weaker than a brake rotor with a solid face. Slotted brake rotors are also known to wear brake pads down much more quickly than other rotor types as the slots tend to shave the brake pad surface. Another downside to each of these types of brake rotors is mud and dirt can actually become lodged inside the slots or holes. For these reasons they are not recommended for use in off-road applications.
Hub and Brake Rotor Assemblies
At one time, the majority of cars and trucks had the wheel hub and brake disc incorporated together. This type of rotor can still be found today, specifically on two wheel drive pickup trucks and vans. When replacing this style of brake rotor, the wheel bearings must be removed from the original brake rotors and pressed into the new ones.

Brake Rotors with Parking Drum Brakes
Many vehicles today with rear disc brakes use emergency or parking brake shoes. The brake rotor in these applications is a rotor / drum combination.
How do I Know if my Brake Rotors Need to be Replaced?

Brake rotors can be resurfaced, or machined as long as there is enough material to do so. All brake rotors have a discard thickness determined by the manufacturer, which is the thinnest a rotor can be machined to before they are deemed unsafe and must be replaced (this information is often stamped into the edge or the rotor itself). It is recommended to measure the thickness every time you inspect the brakes or replace the brake pads, as well as to regularly inspect the brake rotor for any signs of cracking, rust, corrosion or uneven disc surface. Pedal pulsation is caused by thickness variations of the disc; this is often the result of brake pad friction material adhering to the surface of the rotor. At one time it was very common to resurface brake rotors, however today it is often more cost effective to replace the rotors rather than machining them.
Need a Brake Rotor Replacement?

Having properly functioning brakes on your car or truck is an absolute must for your own safety as well as for the safety of others. Since brake rotors are an important component of a vehicle's disc brake system, if they have become warped or worn out, or have failed for any reason, then replacement brake rotors are needed ASAP; your vehicle is a hazard on wheels until they are replaced. At 1A Auto, we stock a full line of high quality, aftermarket replacement brake rotors to fit your vehicle. Our aftermarket brake discs are new, not used, and are built to strict quality standards. From front and rear brake rotors, to drilled and slotted brake rotors, you'll find the brake rotor replacement you need at 1A Auto!
At 1A Auto, we make shopping for a brake rotor replacement for your car, truck, SUV or van easy - we're here to help you select the right part for your vehicle! Call our customer service toll free at 888-844-3393 if you have any questions about our aftermarket replacement brake rotors, warranty, compatibility or to purchase, or you can buy online right here at 1aauto.com.