Searching for
Ball Joint
Over 3,000
Installation
Videos
---
Watch the 1A Auto Videos
We're here to help
888-844-3393
hablamos español: 866-401-3393
Customer Feedback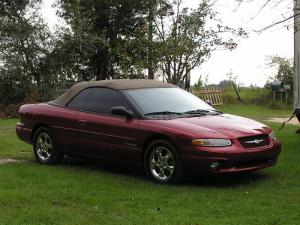 "Thanks for the fast reliable service. Great price, and the headlights were as good as oem or better!!! Keep up the good work..."
- Dwuan M.
---
Read More
Ball Joint at 1A Auto
What are Ball Joints and where are they Located?
Ball joints are the parts that connect your vehicles' wheels to the steering and suspension system. They attach the wheel hub to the control arms. Not only are they the pivot between the wheels and the suspension of an automobile, ball joints also function as a support for the weight of your vehicle.
On vehicles that use McPherson struts, there will only be lower ball joints, one for each front wheel. Otherwise, each front wheel will have a lower and an upper ball joint, for a total of four. Car and trucks with independent rear suspensions might also have one ball joint assembly for each rear wheel to allow them to handle changes in the road. Depending on the suspension design of a given vehicle, either the upper or lower ball joints will be load-bearing. The load-bearing ball joints will tend to wear more quickly than the non-load-bearing joints. Typically this is the lower ball joint and it tends to be larger than the upper one.
Automotive ball joints are made in a simple ball and socket design like the human hip. This allows the joint to swivel and the wheel to move as is necessary for steering. The joint itself is covered with a rubber "boot" which keeps lubricant inside the joint and dirt out. Some ball joints are sealed and "lubricated for life," but most require periodic re-greasing. Even sealed ball joints, of course can suffer damage to the boot which can compromise the joint.
How do I Know if my Ball Joints Need to be Replaced?
Ball joints fail due to age and wearing out. Lubrication inside the ball joint is meant to keep the joint from wearing. Over time, though, the lubricant can dry out, leading to joint wear. Even sealed ball joints can suffer this fate. If the boot is damaged, the lubricant can become exposed to the air and dry out. Under this circumstance, dirt and debris can also enter the ball joint and contaminate them, leading to further wear. Harsh conditions like pot holes, off-roading, road salt, etc., will cause ball joints to fail sooner if they are constantly subjected to them. Unfortunately, no matter what the vehicle, all ball joints have a finite life span
Worn ball joints can begin to affect the steering and handling of your car or truck. If this occurs, it's definitely time to think about some replacement ball joints. The first sign of a failing ball joint assembly will be intermittent clicking or popping sounds coming from the wheel area. A squeaking sound when you accelerate, when you hit a bump or at the end of stopping, can also indicate a worn ball joint. As the problem worsens, it may begin to affect your steering. This could make the steering loose or stiff. It can also lead to vibration being felt in the steering wheel.
Uneven tire wear can also be a sign of bad ball joints. If either the inner or outer edge is wearing faster than the rest of the tire, a worn ball joint assembly might be the culprit. Both edges wearing faster than the middle, though, is probably a sign of an underinflated tire.
You can also check the ball joints by raising the end of the vehicle in question onto jack stands and trying to move the wheel around with your hands. It shouldn't move other than to turn as it would in steering. Performing the same procedure with the car or truck on the ground will allow you to check the upper but not the lower ball joints.
Some ball joints have built in wear indicators. This may take the form of a pin that protrudes from the bottom of the ball joint or a collar that protrudes at the grease fitting. If the indicator (whichever is present) falls to flush with the main body of the ball joint, then the ball joint assembly needs to be replaced.
Can I Replace Ball Joints Myself?
It will definitely take some time and effort, but it's possible to change your car or truck's ball joints. You'll need to raise the end of the vehicle in question (usually the front) onto jack stands. You then need to remove the wheels and you may need to move some other steering and suspension parts to get at the ball joints. Make sure to use the new mounting hardware that will come with your new ball joint assembly rather than reusing the old ones. Difficulties in removing the old ball joints may stem more from the physicality of the task than any special technique or mechanical knowledge. We would recommend replacing ball joints as a set. This will make front end alignment easier.
Need a Ball Joint Replacement?
Ball joints are extremely important when it comes to the safety and integrity of your vehicle's suspension and steering. If a ball joint fails, it poses a serious safety concern as it can ultimately cause the loss of control of your vehicle, damage your tires, as well as damage other parts of the vehicle as a result. So, if you have noticed that you are having an incredibly difficult time steering and handling your vehicle, or that your tires are unevenly worn, and have concluded that your ball joints are worn, look no further than to 1A Auto for a ball joint replacement! At 1A Auto, we have aftermarket upper and lower ball joint replacements, for both the front and rear, for many makes and models, and at great prices.
At 1A Auto, shopping for an upper or lower ball joint replacement for your car, truck, SUV or van is easy - we're here to help you select the right one for your vehicle! Call our customer service toll free at 888-844-3393 if you have any questions about our aftermarket ball joints, warranty, compatibility or to purchase, or you can purchase online right here at 1aauto.com. Replace those worn ball joints with our high quality, aftermarket replacement!