Highest Ratings

Quality: We've got the awards to prove it!

We've won the Bizrate Circle of Excellence award,

7 years in a row. Rated outstanding for quality, satisfaction, service, and on time delivery. 1A Auto selects the highest quality parts from the best manufacturers.

Check our excellent ratings

.

Fastest Shipping

No-Hassle Returns

USA Support Techs

Best Value

Our Guarantee
Customer Feedback

I was searching E-Bay 4 weathe...
Chevy S10 Blazer
Carl
Click here to try out our new site!
Choose Your Toyota Model
Coolant Temperature Sensor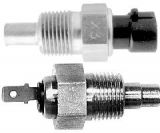 Some Like it HOT! But your vehicle's engine does not like it TOO HOT. The coolant temperature sensor sends a signal to a gauge, light, and/or your computer indicating the radiator fluid temperature. This can be critical in preventing an overheating situation.
Modern cars and trucks may have a few different coolant temperature sending units. The most important coolant temperature switch is the one that tells the computer how hot the anti-freeze is. A radiator fluid temperature sensor that sends a signal to the computer is best diagnosed through your vehcle's On Board Diagnosis System. In a modern vehicle, the computer uses the signal from this sensor to determine critical factors such as air/fuel mixture, and timing advance.
If your vehicle has a temperature gauge you may diagnose the anti-freeze temperature switch. Locate the radiator fluid switch that sends the signal to the temperature gauge. Have a helper turn the key to 'run' or 'on' and watch the temperature gauge. When you unplug the wire from the sensor, the gauge should go to its lowest position. Touch the end of the lead to a piece of iron (the engine block or a bracket). When you ground the wire, the temperature gauge should go to its highest reading. If your gauge does not work correctly during normal running but responds as above, then your gauge is fine but your coolant temperature sensor is bad. With age these sensors can lose their calibration and give poor readings.
In older vehicles with a temperature indicator light, your system has a built-in checking mechanism. When you turn your key to the 'on' or 'run' position the light lights up indicating that the bulb works and that is there is a connection to the sending unit. Once you start your vehicle, the light should go off. If the light does not go off, when your engine is clearly cold, then there is a short in the circuit or your sending unit is bad. If the light fails to light when in the run or on position check the bulb and fuse (where applicable). If both the bulb and fuse are OK , your sending unit is to blame. Also coolant temperature sending units of this type should be replaced with age as they tend to be unreliable and may not tell you when the engine is too hot.
OBDII Check Engine Codes related to Coolant Temperature Sensors

P0115 Engine Coolant Temperature Circuit Malfunction
P0116 Engine Coolant Temperature Circuit Range/Performance Problem
P0117 Engine Coolant Temperature Circuit Low Input
P0118 Engine Coolant Temperature Circuit High Input
P0119 Engine Coolant Temperature Circuit Intermittent
P0125 Insufficient Coolant Temperature for Closed Loop Fuel Control
P0126 Insufficient Coolant Temperature for Stable Operation
P0128 Coolant Thermostat (Coolant Temperature Below Thermostat Regulating Temperature)
At 1A Auto, we make shopping for a replacement engine coolant temperature switch for your car, truck, SUV or van easy - we're here to help you select the right part for your vehicle! Call our customer service toll free at 888-844-3393 if you have any questions about our coolant temperature senders, warranty, compatibility or to purchase, or you can buy online.
For more than 50 years, the Green family has been installing and using the same high quality auto parts that you'll find on our website. We actually use the parts we sell, and we've been selling online since 1999. Our company's mission is to
make your car projects go smoothly
, and to become your trusted source for auto parts. To this end, we treat our customers like family.
We employ USA based, knowledgeable support technicians. They'll help you through your project. We always make sure you get the right part. And we boast the industry's most generous returns policy. You won't find a company more passionate about auto parts than 1A Auto.